Was Ryan Gosling Almost A Member Of The Backstreet Boys?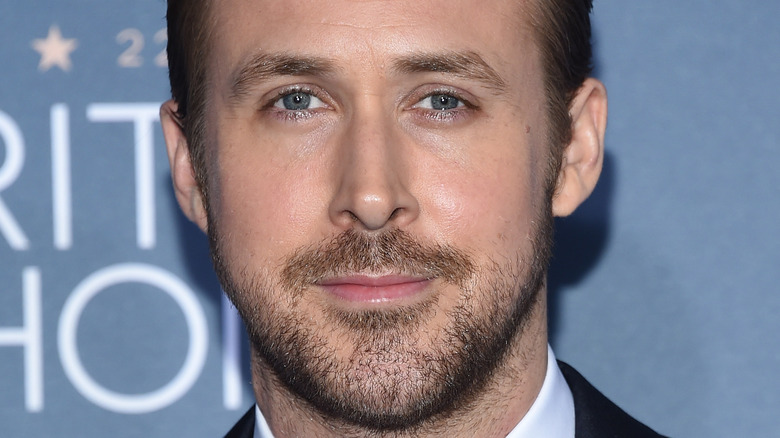 DFree/Shutterstock
"The All-New Mickey Mouse Club," a revival of the 1955 series "The Mickey Mouse Club," launched the careers of superstars such as Ryan Gosling, Justin Timberlake, Britney Spears, and Christina Aguilera, per Insider. Before becoming household names, these icons were once just little kids with big dreams.
Gosling showed off his singing talent and stage presence during "The All-New Mickey Mouse Club." This may come as a surprise to fans who primarily know him for his starring roles acting in blockbuster films such as "The Notebook," "La La Land," and "The Big Short." A young Gosling once sang his heart out to the ballad "Cry for You" by Jodeci alongside *NSYNC stars Justin Timberlake and JC Chasez. The powerful group number gave off major '90s boy band vibes, so it would make sense if fans assumed Gosling might've been in the running to join his castmates in *NSYNC. While that obviously never came to fruition, there have long been rumors that Gosling almost made it into the other famous '90s boy band — the Backstreet Boys.
AJ McLean of the Backstreet Boys set the record straight about Ryan Gosling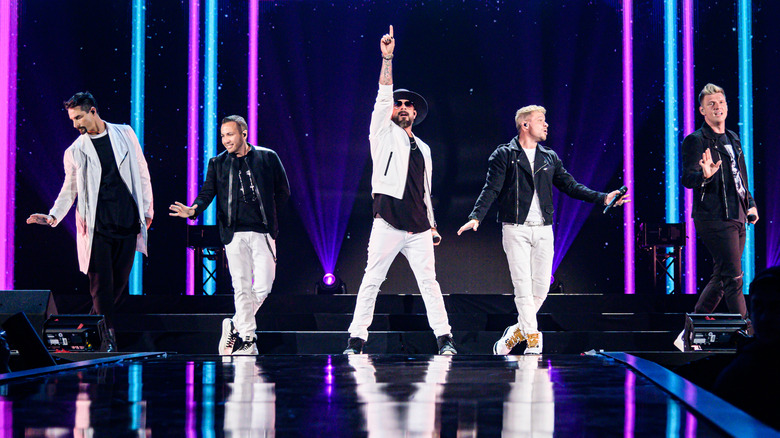 Brian Friedman/Shutterstock
In 2020, AJ McLean of the Backstreet Boys spoke out on rumors that Ryan Gosling had almost joined the group. In an appearance on "The Tonight Show Starring Jimmy Fallon," McLean explained how the band members, Gosling, and other young future celebrities like Britney Spears, Justin Timberlake, and Christina Aguilera all resided in the same apartment complex during "The All-New Mickey Mouse Club." McLean said, "The group had started. I kept telling him how big this was gonna be. And [Ryan's] like 'dude, New Kids already did it. This is never gonna work." Gosling's prediction was clearly off. As of March 2022, the boy band is considered to be one of the best-selling music artists of all time, per Business Insider.
In an interview for his film "Gangster Squad," Gosling shared his memory of the event. "[McLean] was always talking about the Backstreet Boys. They were just forming that band. He was like, saying how big they were gonna be and he had a poster of them in his house." Gosling recalled telling McLean, "It's never gonna happen." When asked if he had any regrets about not trying to unite with the band, Gosling noted, "You can't live in the past, man. Gotta live in the now, you know? That ship has sailed."
Ryan Gosling and other celebrities reflected on The All-New Mickey Mouse Club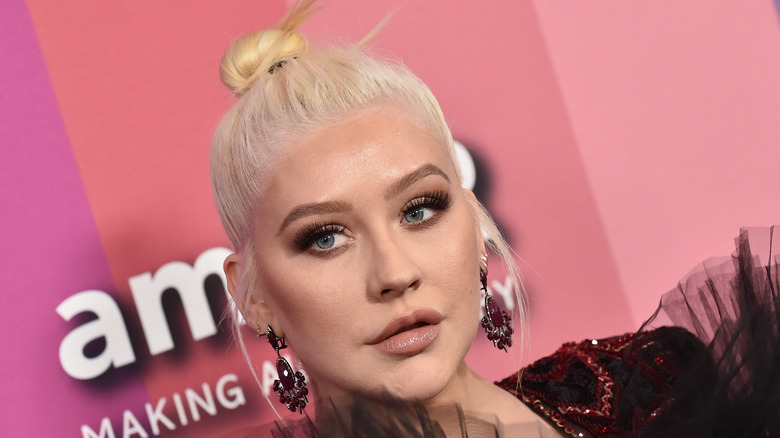 DFree/Shutterstock
Even though the Backstreet Boys ship has long sailed, Ryan Gosling still looks back on "The All-New Mickey Mouse Club" days with joy. In a 2018 appearance on "The Ellen Show," Gosling told Ellen DeGeneres, "I remember when we first got to the show, they sort of had all the kids perform for one another." He recalled seeing Christina Aguilera and Britney Spears take the stage. "And I remember thinking, oh okay. So, they're like, freakishly talented." The actor clarified, "I was used to working with talented people, but that was another level."
Justin Timberlake had kind words to say about Gosling, calling the "Drive" star "one of the best actors of our generation." The two actually lived together during "The All-New Mickey Mouse Club." Timberlake reminisced about the good ol' days in a 2011 interview on "The Ellen Show." He explained, "We were probably a little closer than the rest of the kids that were on the show just because we had to share a bathroom." According to the *NSYNC star, the young partners in crime would get into their share of shenanigans, like stealing a golf cart and driving it into MGM Studios.
Aguilera also had fond memories of performing and bonding with other kids during the show, per a 2019 "Access Hollywood" interview. But she was quick to dispel rumors about crushing on Gosling back in the day. "It's like incest," she explained. "It's like, a little too close for comfort."