The Reason Behind Madonna And Gwyneth Paltrow's Feud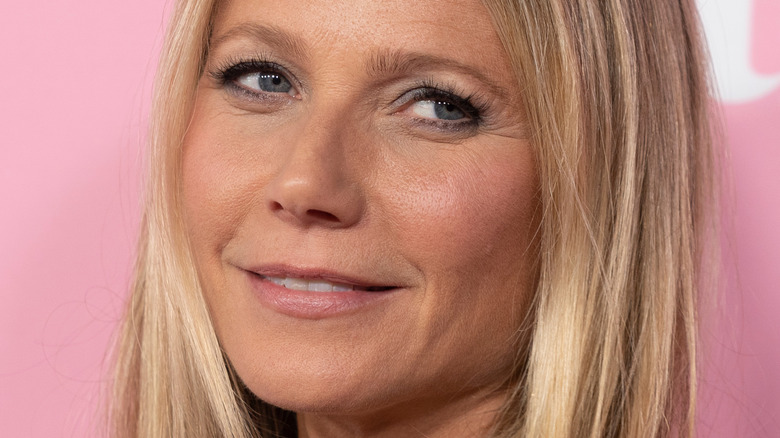 lev radin/Shutterstock
Gwyneth Paltrow certainly has a lot of A-list friends who she can call on any given day and maybe at any given hour, too. While she counts some people like Anna Wintour, Christina Applegate, and even Cameron Diaz as some of her best gal pals, it's her friendship with Beyoncé that certainly received a lot of attention. That's mostly because they come from two different worlds — Paltrow's a Hollywood star, while Beyoncé's one of the biggest chart-toppers in the music industry. 
In 2015, Paltrow told "The Howard Stern Show" that she and ex-husband Chris Martin became friends with Beyoncé and Jay-Z thanks to their double dates and play dates with their kids. She said (via Us Weekly): "We all became friends. I normally don't do that, but [we vibed] in that particular case. They're the greatest people. They are funny and sweet, and self-aware and really intelligent."
That said, there was another famous singer that Paltrow also considered one of her closest friends: Madonna. However, that friendship quickly turned into a feud with many fans trying to figure out what went wrong to this day. Apparently, there are a few reasons why the two haven't spoken to each other in recent years.
Gwyneth Paltrow and Madonna's feud explained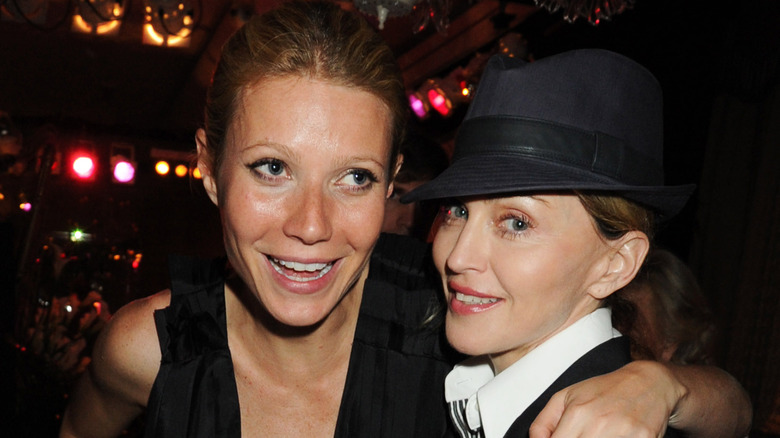 Dave M. Benett/Getty Images
Gwyneth Paltrow was at the top of her game in the late 1990s thanks to her Oscar-winning performance in "Shakespeare in Love." Similarly, Madonna was also riding high thanks to her critically acclaimed album "Ray of Light" and her hit song "Frozen" in 1998. The two had a lot in common mostly because Madonna fell in love and married British director Guy Ritchie while Paltrow did the same with Chris Martin. As a result, both Paltrow and Madonna spent a lot of time living in London and, in Madonna's case, picking up a British accent, too. And while fans could say that Paltrow and Madonna's friendship was the kind full of crumpets at high tea while watching episodes of "Eastenders," things fell apart pretty quickly between them. In 2010, Paltrow told British Vogue (via Us Weekly), "I'm having a situation right now with a friend where I'm feeling pretty angry." Apparently, that was because of reports suggesting that Madonna wasn't very nice to Paltrow's good friend and trainer, Tracey Anderson. 
If that weren't enough, sources close to the situation also said that Paltrow and Madonna's friendship started to fizzle out soon after Madonna pulled the plug on her marriage to Ritchie, per the Daily Mail. But that wasn't the only issue between them.
Madonna and Gwyneth Paltrow's friendship took a tumble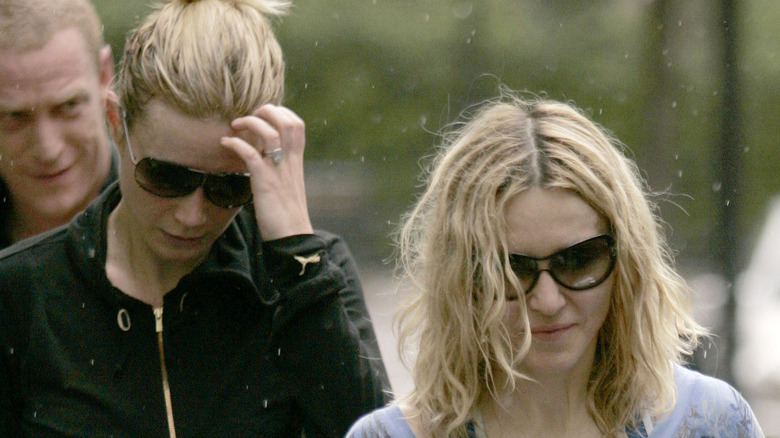 Jack/Getty Images
Madonna apparently pulled out one of her "I don't know her" cards (credit: Mariah Carey) and had someone hand it over to Gwyneth Paltrow during the 2013 Met Gala because she was too busy taking bestie photos with Beyoncé that night instead, according to MTV. One source close to the situation that night even told Us Weekly (via Celebitchy) that Madonna "chatted with Beyoncé for most of the evening and didn't even glance at Gwyneth. Everyone talked about it." Ouch. Madonna not only snubbed her former best friend, but also swiped her new friend Beyoncé in the same move, too.
If that weren't enough, Paltrow hit back that same year by suggesting that she had the better abs compared to the singer. When asked about whose six pack was "far superior," Paltrow said (via Mirror), "Why rub it in? Let's face it. I'll Polaroid my abs and text them to her." It's a good thing that no one has ever asked Beyoncé about her abs. How do you say "jealous" in British slang?