The Truth About Gwyneth Paltrow And Chris Martin Today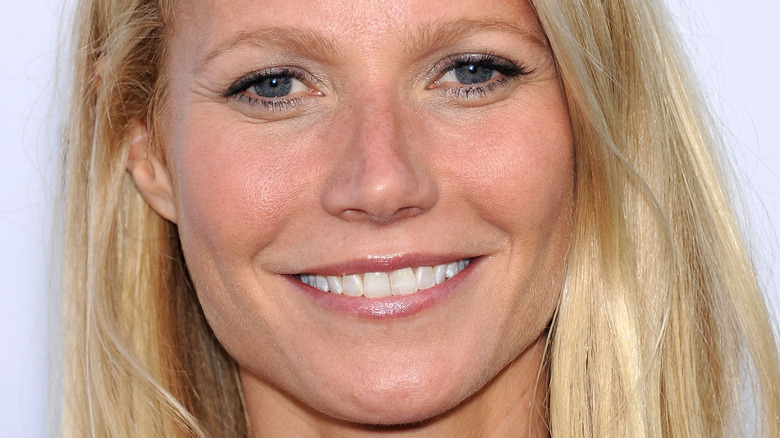 Shutterstock
Gwyneth Paltrow is getting candid about her relationship with ex-husband and Coldplay frontman Chris Martin. The Goop founder and the Grammy award-winning musician shocked fans in 2014 when they announced they had chosen to "consciously uncouple" after more than a decade of marriage. "It is with hearts full of sadness that we have decided to separate," the pair said in a joint statement released on Paltrow's Goop website at the time (via Today). "We have been working hard for well over a year, some of it together, some of it separated, to see what might have been possible between us, and we have come to the conclusion that while we love each other very much, we will remain separate." The couple then added that they would work together to co-parent their two children. Per Harper's Bazaar, they finalized their divorce in May 2016.
In the five years since their separation, both Paltrow and Martin have moved onto different relationships. Paltrow married "Glee" producer Brad Falchuk in September 2018 after three years of dating, per Refinery29, whereas Martin has been linked to Dakota Johnson since December 2017. But have the exes stayed true to their word and remained friendly over the years? Scroll down to find where their relationship stands today.
Gwyneth Paltrow sees Chris Martin as a different figure in her life now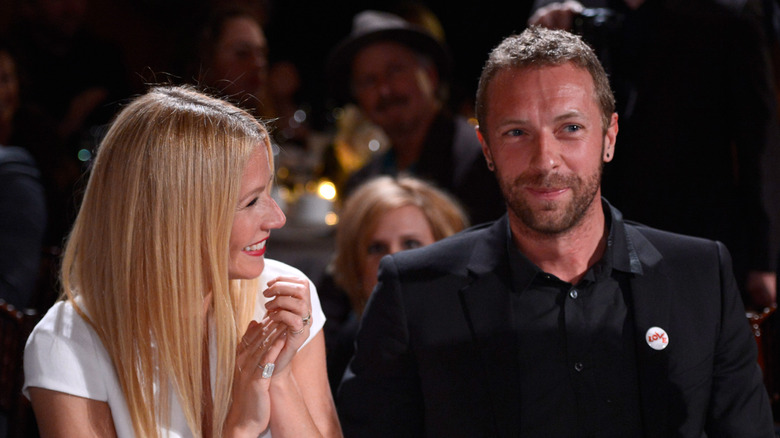 Kevin Mazur/Getty Images
While Gwyneth Paltrow and Chris Martin's "conscious uncoupling" announcement made headlines around the world in 2014 for its terminology, the two have grown closer in the years since their split, raising their two teenage children together. In fact, their relationship has become more familial, with Paltrow telling Today in June that Martin is more like a brother to her. "You know, he's family," Paltrow explained on the show. "I love him. And I'm so grateful to him for giving me these kids. It worked out well... You know, it really did, I have to say."
This is not the first time that Paltrow spoke about her friendship with Martin. She spoke to British Vogue in August 2020 about how it was important to her that she continued to love Martin after their divorce. "It's OK to stay in love with the parts of your ex that you were always in love with," Paltrow told the publication. "In fact, that's what makes conscious uncoupling work. Love all of those wonderful parts of them."
For Martin, he seemingly has no trouble getting along with Paltrow and her husband, having joined them on their honeymoon in 2018. "We had a big family honeymoon over Christmas," Paltrow revealed in an interview on "Live With Kelly and Ryan" in 2019 (via USA Today). "So, my new husband and his children, my children, my ex-husband, our best family friends (all went)." What a modern family, for sure!