Gabrielle Union Has One Major Regret About Bring It On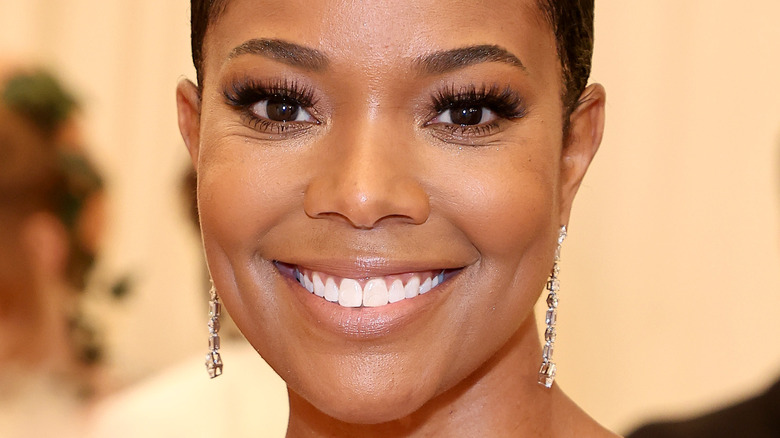 Arturo Holmes/mg22/Getty Images
When "Bring It On" hit screens in 2000, it opened the floodgates for wider talks on cultural appropriation — in addition to spawning a whole franchise of "Bring It On" sequels. Who could forget prom queen Hayden Panettiere transferring to the underfunded school across town and revolutionizing its cheer program in "Bring It On: All or Nothing"?
The original film was groundbreaking in more ways than one. "Bring It On" centers on a white cheerleading squad led by Torrance Shipman (Kirsten Dunst), who must come up with an original cheer routine after discovering that her former captain has been stealing choreography from the all-Black squad across town. Ultimately, the film highlighted the importance of addressing wrongdoing through call-out culture, simultaneously spotlighting the power of Black cheerleaders to impact their communities.
But Gabrielle Union, who plays Isis and heads up the East Compton Clovers squad, has a complicated relationship with "Bring It On." In a 2020 interview with Vogue, she called the original script "a little cringe-y," and praised showrunners for allowing her to steer the character away from "made-up, Blaxploitation dialogue." Despite her intention to mold Isis into a classy leader, Union remembers an occasion in which she saw an online poll that characterized Isis as a villain. "Why is she a villain?" she asked. "When Black women ask for accountability, no matter the tone, some people hear aggression and rage." Perhaps it's this reaction to Isis that has Union regretting one major thing about her performance in "Bring It On."
Gabrielle Union feels she 'muzzled' her character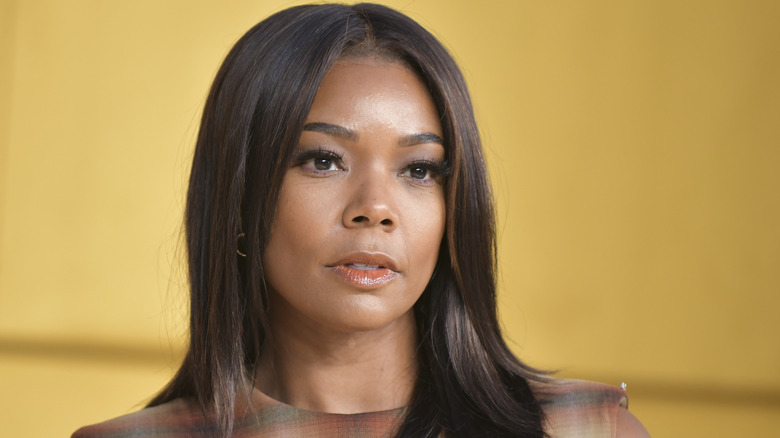 Rodin Eckenroth/Getty Images
Two decades after "Bring It On" cemented itself in pop-culture lore, Gabrielle Union has some thoughts about things she wished she'd done differently in the film. While the decision to have Isis take the high road was well-intentioned, she now feels as though she put a "muzzle" on her character. "I thought that was being the bigger person," Union told People in September 2021. "But instead, I wasn't giving full voice to the frustration and harm that cultural appropriation causes. I didn't allow her to be as angry and disappointed and frustrated as she should have been."
The movie subverts expectations because in the end, Isis' East Compton Clovers squad walk away victorious, despite the fact that "Bring It On" largely follows Kirsten Dunst and the Toros. Following the competition, the two women share a moment of mutual respect. "I leaned into this whole gracious winner thing," Union acknowledged. "A young Black girl should have said, 'Yeah, you stole our routines and when you were forced to come up with your own, you weren't good enough.'" Union added that she wanted audiences to accept Isis on the basis of being "a respectable Black leader," but in the process, she molded Isis into something that was merely comfortable for other people.
So, how would she portray Isis now? "I would have read the Toros for filth," she admitted in a 2021 "Good Morning America" interview.
Gabrielle Union is a champion for women of color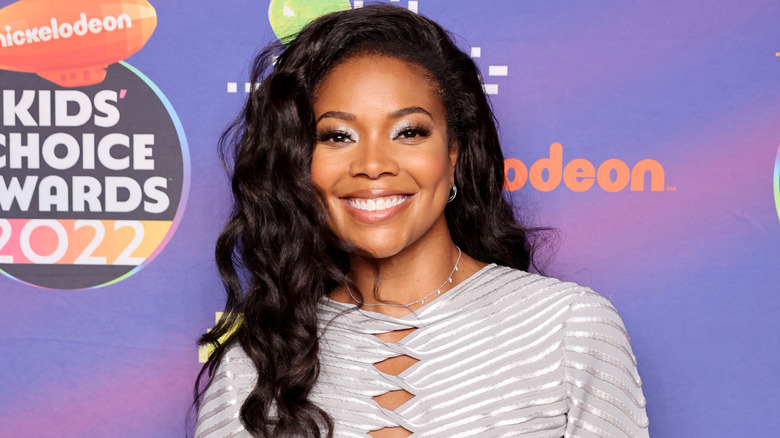 Matt Winkelmeyer/Getty Images
To hear Gabrielle Union tell it, "Bring It On" made several missteps in its mission to promote racial equality. In a January 2022 TikTok video captioned, "fun facts," the actor explained that filmmakers teased viewers with Clovers' cheerleading scenes that never made it into the movie.
"So, we shot these snippets that you see here after the movie wrapped, because once test audiences saw the movie, they wanted more of the Clovers," Union said. "So we shot these [scenes] only for the trailer, not for the movie, to make people think we were in the movie more than we were. The end." The revelation prompted a flood of fan support for Union and the Clovers. "Sis, the Clovers deserved their own movie," one person wrote. Regrets about "Bring It On" notwithstanding, Union's role did a lot for representation, by showcasing how the hard work of Black cheerleaders was repurposed with blonde hair and white skin. 
In the past few decades since she burst onto the acting scene, Union has leveraged her platform to become a champion for women of color. In 2022, her production company "I'll Have Another" inked a deal with BET to give a greater voice to diverse storytellers and marginalized communities, per Essence. "'I'll Have Another' believes that culture, community, and individual representation on-screen matters," she told the outlet. Union also has an entire #WCW series on Instagram that highlights women of color whom she admires.