Gabrielle Union Confirms What We Suspected About Bring It On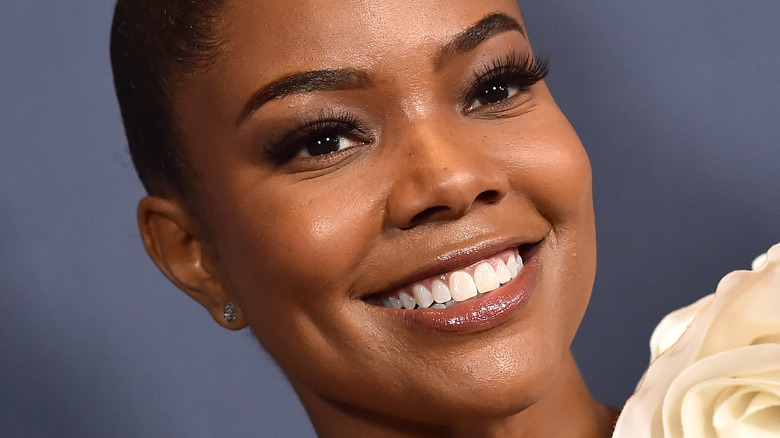 DFree/Shutterstock
Actor Gabrielle Union stole audiences' hearts when she starred alongside Kirsten Dunst in the cheerleading comedy film "Bring It On" in 2000. In her breakout role, Union portrayed cheer captain Isis, the rival counterpart to Dunst's Torrance. In the film, Dunst's team, the Rancho Carne Toros, rips off cheers created by Union's East Compton Clovers, an all-Black squad.
While the film sees the two teen teams resolve their beef, Union later revealed to People that she felt as though she'd put a "muzzle" on her character. "I thought that was being the bigger person," she explained of Isis confronting the movie's all-white team. "But instead, I wasn't giving full voice to the frustration and harm that cultural appropriation causes. I didn't allow her to be as angry and disappointed and frustrated as she should have been." 
While the film is often boasted as a film that promotes racial equality, Union just revealed another misstep "Bring It On" took in presenting its cheerleaders of color — and her story confirms what many of us suspected.
Gabrielle Union said multiple Clovers scenes were cut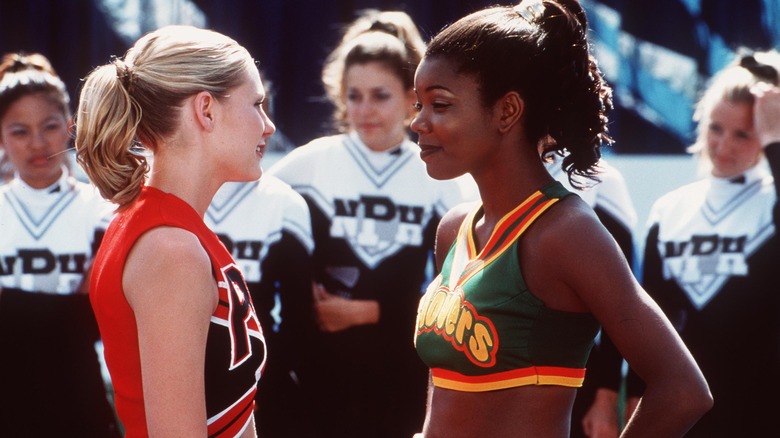 Getty Images/Getty Images
Gabrielle Union claimed "Bring In On" filmmakers teased viewers with Clovers cheerleading scenes that never made the final cut. In a new TikTok video Union captioned "fun facts," the actor spilled some major secrets about the beloved cheer film. "So, we shot these snippets that you see here after the movie wrapped, because once test-audiences saw the movie, they wanted more of the Clovers," Union said, displaying clips of the diverse Clovers cheer team. "We shot these [scenes] only for the trailer, not for the movie, to make people think we were in the movie more than we were. The end."
In addition to exposing the fake scenes, since starring in "Bring It On," Union has reflected on the lackluster representation of Black characters in the cult classic. In a 2020 interview with Vogue, Union revealed that she was integral to creating her character's on-screen persona."The script was a little cringe-y, so when they offered me the job, I said, 'Can we make some changes?'" Union explained. According to the star, the filmmakers' original depiction of Union's character relied heavily on racial stereotypes. Union added, "She doesn't need to speak in made-up, Blaxploitation dialogue."