Chrissy Teigen Is Commemorating A Huge Milestone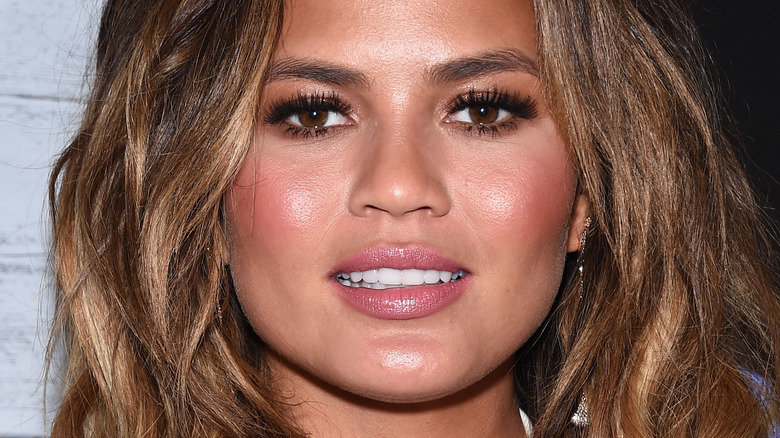 DFree/Shutterstock
Chrissy Teigen's rise and fall has been well documented, mostly because the model has made a lot of headlines due to her behavior over the years. Back in 2021, Teigen was getting a lot of attention because of her bullying scandal. As many of her fans can recall, she reportedly sent model and singer Courtney Stodden DMs telling them to take a "dirt nap" and "go to sleep forever," according to TMZ. Even though Teigen sent Stodden a public apology, she supposedly never reached out to them privately. To add insult to injury, Teigen blocked Stodden on Twitter, too.
Well, that wasn't the only controversy that landed Teigen's name in the headlines. Back in 2017, Teigen admitted to Cosmopolitan that her family had a history of alcoholism and that she, too, realized that it was time to hit the brakes on drinking. She said at the time, "I was, point blank, just drinking too much. I got used to being in hair and makeup and having a glass of wine. Then that glass of wine would carry over into me having one before the awards show. And then a bunch at the awards show. And then I felt bad for making kind of an ass of myself to people that I really respected." Luckily, Teigen has managed to turn her life around, which is why she's now celebrating this major milestone.
Chrissy Teigen is putting her health and happiness first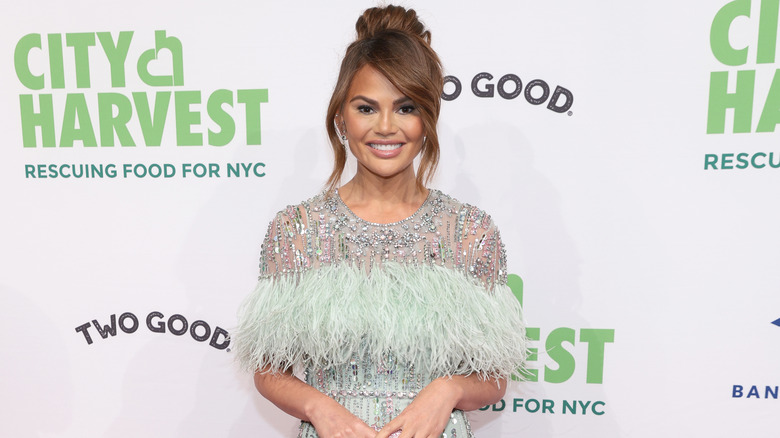 Dimitrios Kambouris/Getty Images
According to E! Online, Chrissy Teigen is raising a glass (of probably just water) to hitting the one-year mark in her sobriety journey. She recently shared a montage of a few vacation highlights with her family on Instagram and captioned it: "Not a drop of alcohol in 365 days! I miss feeling loopy and carefree sometimes, but to be honest toward the end, it didn't give that fun feeling anymore anyhow." Back in January, Teigen also shared another Instagram post in which she celebrated six months of sobriety. She wrote back then, "Honestly kind of sucks saying it because even though I don't ever crave it now, time has not exactly flown by haha."
Clearly, Teigen is living her best life these days. She's putting her health and her happiness first and hasn't had a Twitter controversy in more than a year. This version of Teigen is one that fans certainly love seeing the most.