LeAnn Rimes Opens Up About The Devastating Reason She Sought Treatment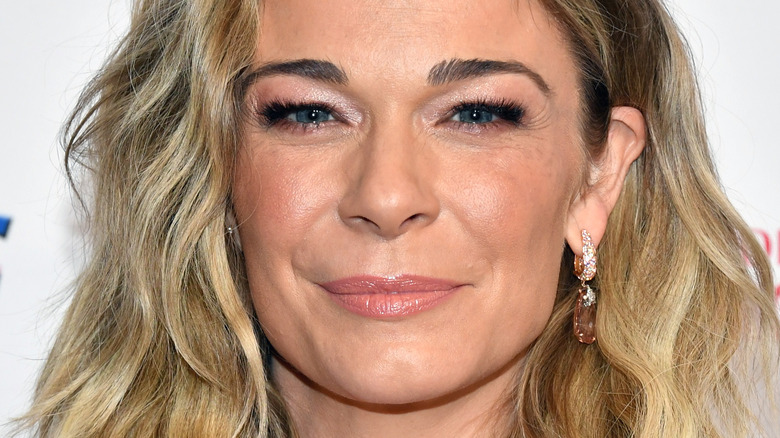 Amy Sussman/Getty Images
As LeAnn Rimes is showing fans, you "Can't Fight the Moonlight" and you can't fight the truth. Ahead of her new album release, Rimes is opening up to fans about her mental health struggles and why seeking help became more important than any award she has ever won. 
Rimes, the well-known Grammy award-winning country star, is back in the spotlight after taking a break following her struggles. In April, the singer-songwriter announced her highly anticipated 19th studio album titled "god's work" which is set to release in September. At the time, Rimes said that the album is "a journey of reclamation, where humanity meets spirit," per The Tennessean. And each of the songs that have been released so far have certainly captured that meaning. For example, on July 15, Rimes released the single "the wild" alongside country music star Mickey Guyton, per CNN, which through lyricism works to encapsulate the "wild" that women have to endure in a patriarchal society.
Now, as the anticipation ramps up ahead of the album release, Rimes has made it clear that she is here to make a statement, not only with her new album, but with her personal experiences, too. Like in her latest interview, Rimes isn't just opening up on her new album — she's revealing what led her there in the first place, including what led her to seek mental health treatment and why it ended up being the best experience for her.
LeAnn Rimes said being in the public eye made her codependent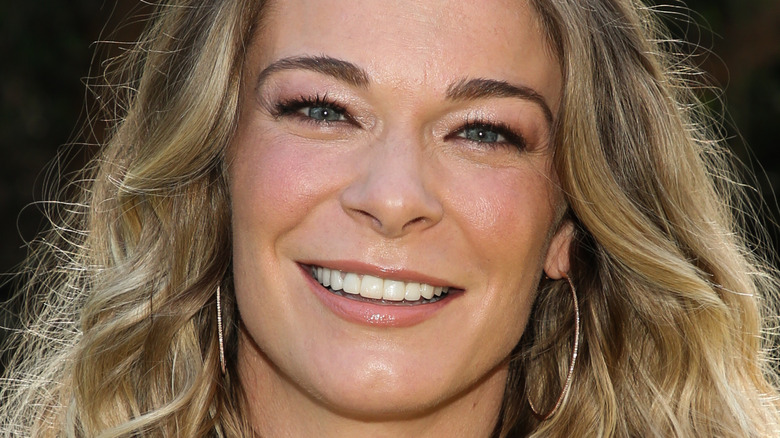 Paul Archuleta/Getty Images
After becoming a celebrity at age 13, fame was all LeAnn Rimes ever knew — but it was also what led her to need mental health treatment after her 30th birthday.
Opening up to Insider, Rimes explained that becoming famous at such a young age made her think she needed to be "superhuman," which in turn caused her to develop anxiety and depression. Whether it was her parents or managers, Rimes revealed that she was never by herself, which put her in a dark mental space. After struggling in silence for years, Rimes decided to put herself first and address her mental health — a decision that changed her life. "It was time for me to break away from my deep codependency and to figure out what was chemically going on to be able to take care of myself," Rimes said. "And it felt great to have other people going through the same things."
Following her treatment, Rimes took a break from music — that is until now, as her new album releases in September. But this release is different, because Rimes is finally on her own accord — not on others's terms, like her parents or managers. And that's the way Rimes lives her life now. In 2020, following her treatment, Rimes created the "Wholly Human" podcast dedicated to de-stigmatizing mental health, which is something Rimes continues to do, as receiving treatment was "the best gift" she gave herself. 
If you or someone you know needs help with mental health, please contact the Crisis Text Line by texting HOME to 741741, call the National Alliance on Mental Illness helpline at 1-800-950-NAMI (6264), or visit the National Institute of Mental Health website.