What Happened To Nina Flowers After RuPaul's Drag Race?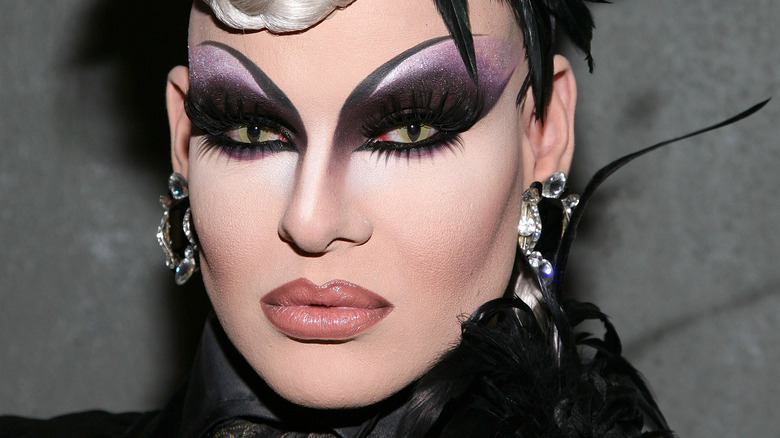 Angela Weiss/Getty Images
Nina Flowers (née Jorge Flores) first burst onto the reality competition series scene in 2009 during the inaugural season of "RuPaul's Drag Race" and well... the rest is simply history!
"Incredible," Flowers told Los Angeles Blade in February 2021 when asked to describe her time on the popular show. "Definitely an opportunity that I will never forget, and that surely opened the doors for me to be discovered throughout the world. It was a blessing for me." And while Flowers did not end up winning, she did finish as the first runner-up and took home the award of Miss Congeniality. Certainly no small feat! "I was sad, of course, because obviously, we all want to win," Flowers said of her second-place finish. "But if it didn't affect me, it was because it wasn't meant for me. I was very proud of my role in the show, and I know that I performed in the best possible way. At the same time, BeBe Zahara Benet (the winner) and I became super good friends during the filming, and in the end, I was very happy for her. She did an incredible job and worked as hard as I did, so to me she deserved it as much as I did," she continued.
Fortunately, Flowers kept that same positive attitude in the years following the competition and made a serious name for herself!
Nina Flowers went back to her DJing roots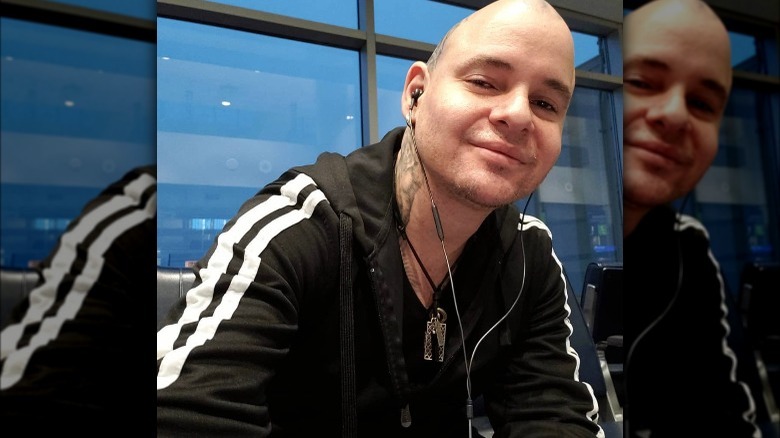 Following her time on "RuPaul's Drag Race" Nina Flowers fell right back into doing what she does best — DJing!
"When I was very young, still a child, I used to accompany my father who helped a friend who was DJing at private parties. From the first time I went to one of these events, it was like love at first sight," Flowers recalled during an interview with Los Angeles Blade. "I started playing neighborhood parties; family parties; at school, until I built a reputation and then continued to hold private parties and corporate events. At the age of 16 (in 1989) I auditioned for the first time for a position of resident DJ of a new club in San Juan, Puerto Rico, where I am from, and it was there where I obtained my first residency in a club. From there I continued working in many clubs on the island until I had to move to the United States. And my career exploded." But it wasn't until her time on "RuPaul's Drag Race" that her career took off in leaps and bounds. "My artistry in drag has always been inspired by my music. I'm blessed that Nina Flowers gave me the platform for people to now recognize my sound and observe where my core comes from," Flowers told WERRRK in 2018. 
Still, DJing is just the tip of the iceberg for Flowers... 
Nina Flowers has big plans for her music career
DJ Nina Flowers is taking the music industry by storm!
Since her time on "RuPaul's Drag Race," Flowers has released not one, not two, but three singles and a mini-album to boot! "It is an extremely fun and creative process," Flowers gushed to Los Angeles Blade in 2021. "The first thing is that you have to be in those days where the 'creative juices' are flowing. There are times that nothing works out, no matter how hard you try. Other days, pure wonders come out. The main thing is to have the knowledge of production and in turn of the program that is used to produce it. Basically (you need to) have a good set of tools, as well as a good team. The magic will be infinite once you have that and the desire to create," Flowers explained further.
But make no mistake! Flowers is still looking ahead to the future, ready to crush even more of the goals she has set for herself. "I would love and dream of a transition to the 'straight community.' Someday it will be! I am already recognized as a DJ, so my goal for the moment is to achieve the same level of recognition or more as a music producer. Today that is my focus," she declared. Perhaps the sky really is the limit for Flowers!