Report: Harvey Weinstein Faces New Rape Allegations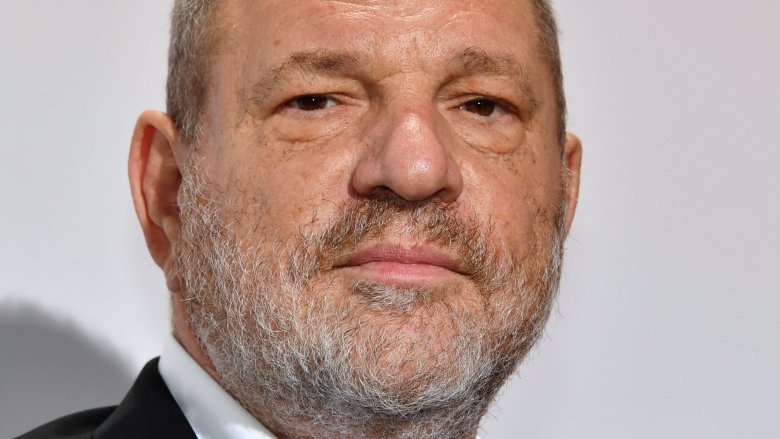 Getty Images
More women have come forward accusing the disgraced movie producer of sexual assault.
On Oct. 30, 2017, The New York Times reported that Harvey Weinstein's alleged history of sexual misconduct goes back further than previously realized—all the way back to the 1970s. In the article, four women accuse Weinstein, 65, of sexual assault and/or rape, describing disturbing personal accounts with the Miramax co-founder.
During a trip to New York City in the late 1970s, Hope Exiner d'Amore, who worked for Weinstein's concert promotion company Harvey and Corky Productions, alleged that the Hollywood bigwig said a hotel messed up their reservations, forcing them to share a room together (via E! News). Once inside, Weinstein reportedly "forcibly performed oral sex and intercourse on her."
Similarly, actress Cynthia Burr, claimed that Weinstein "forced her to perform oral sex on him."
Filmmaker and actress Lacey Dorn alleged that Weinstein once "grabbed [her] between her legs" at a New York City Halloween party.
Ashley Matthau, a dancer who appeared in the 2004 Miramax-produced film Dirty Dancing: Havana Nights, accused Weinstein of "pressuring her" to visit his hotel room for a meeting. When she finally did relent, Weinstein allegedly "pushed her onto the bed and fondled her breasts." According to Matthau, he then undressed, straddled her, and masturbated onto her.
Though Matthau had previously received $100,000 as part of a settlement with Weinstein following the incident—and had signed court docs promising her silence on the matter—she told The New York Times that she decided to speak out in order to help other women in the industry. "I want to do my part to help bring this to light so it doesn't happen with other people in Hollywood or anywhere else," she explained.
As Nicki Swift previously reported, Weinstein's alleged history of sexual harassment, sexual abuse, and rape was exposed by both The New York Times and The New Yorker in early October 2017. Since then, dozens of women have come forward with their own unnerving experiences with Weinstein, including Gwyneth Paltrow, Cara Delevingne, and Lupita Nyong'o.
In the wake of all the allegations, Weinstein was ousted from his position at The Weinstein Company, his wife left him, and he became the subject of investigations by the LAPD, the NYPD, and the London police.