Kevin Spacey Will No Longer Be Honored At 2017 Emmys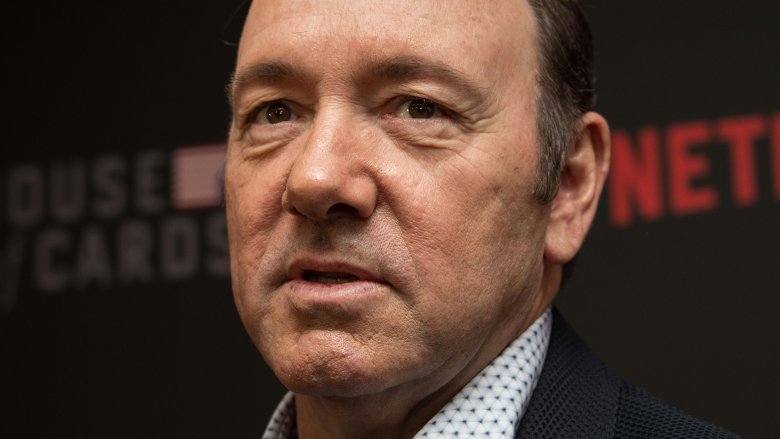 Getty Images
The House of Cards star can kiss at least one of his awards goodbye.
E! News reports that Kevin Spacey will not be receiving the 2017 International Emmy Founders Award. Though the actor, once described as "one of the great multi-dimensional talents in our industry," was previously announced to be awarded the honor, it's since been rescinded by the International Academy of Television Arts & Sciences.
"The International Academy has announced today that in light of recent events it will not honor Kevin Spacey with the 2017 International Emmy Founders Award," a statement from the Academy read.
A replacement recipient has yet to be announced.
As Nicki Swift previously reported, Spacey, 58, was accused by former child star Anthony Rapp of attempting to "seduce" him after a party when Rapp was just 14 years old. Spacey later released a statement regarding the allegation, apologizing for any "deeply inappropriate drunken behavior" he may have displayed. Spacey also took the opportunity to come out as a gay man, which many celebrities were quick to condemn, seeing Spacey's announcement as a way to distract attention away from Rapp's voice.
Since then, Spacey's Netflix show, House of Cards, has been canceled, following its upcoming sixth season. However, Netflix maintains that the decision to end the series had been in the works for months and was not a response to Rapp's allegations against Spacey (via CBS News).
While we wait for Spacey to address the termination of House of Cards and the backlash against his recent statement, read up on the untold truth about the American Beauty actor.