Real Housewives Star Teresa Giudice Bashes Actress Sofia Vergara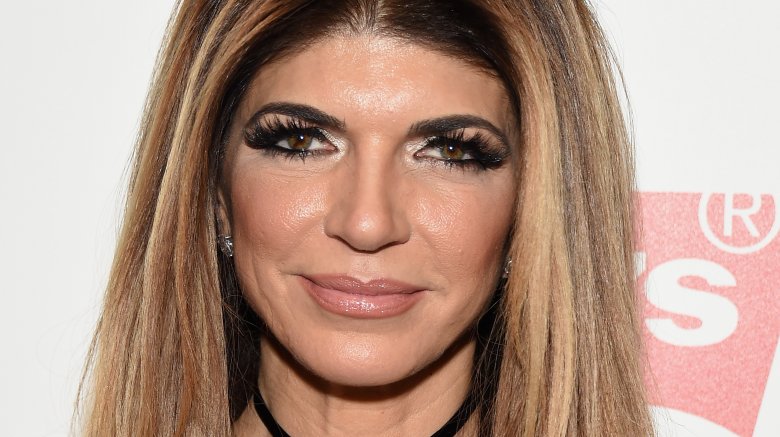 Getty Images
The reality TV star just slammed one of the highest paid actresses on television.
E! News reports that Teresa Giudice bashed Sofía Vergara during a panel at the Mohegan Sun for Gettin' Real With The Housewives' Reality Check event on Monday, Oct. 30, 2017. When asked which celebrities have approached her as a fan of her show, Real Housewives of New Jersey, Giudice launched into a story about Vergara—and she did not have one nice thing to say.
"So anyway, we're in the green room and my publicist from Bravo said, 'You're gonna run into Sofía so we want you guys to take pictures together,'" Giudice told a crowd of over 400 people, as captured on a video obtained by TMZ. "I said, 'Alright, that's fine.' I never ask for a picture because I'm so not like that, I don't care."
Giudice continued, "But anyway, Sofía Vergara...I can't stand her, sorry. We're in the green room and I hate to say that, I hate to say it because you know I'm Italian she's Columbian, she has an accent, she has more of an accent than me...You would think that she would be nice, you know like she's an immigrant."
The 45-year-old then had her co-star Danielle Staub stand up so that she could reenact what allegedly went down during the photo op, showing that Vergara stepped in front of her while having their picture taken. Though she was "so mad," Giudice said that she didn't say anything. However, she apparently wanted to say, "B***h, I don't want to take a picture with you."
Giudice added that she later overheard the Modern Family actress asking her publicist, "Why are you making me take a picture with that woman?"
Vergara, 45, has yet to make a comment addressing Giudice's statements.