Selena Gomez Named 2017's Woman Of The Year By Billboard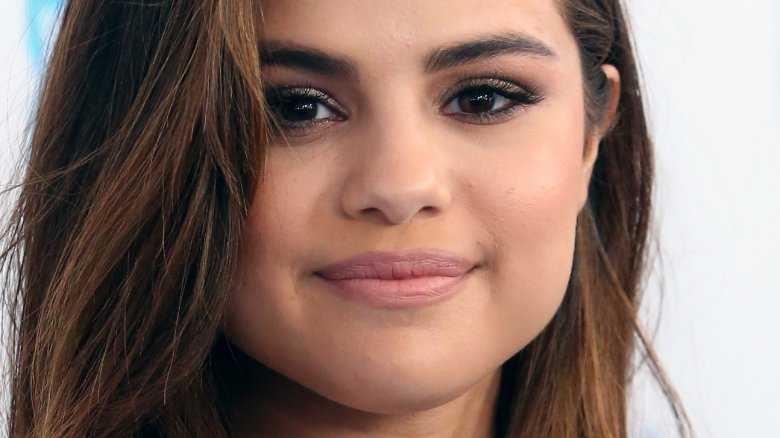 Getty Images
Congratulations to the "Wolves" singer!
On Oct. 31, 2017, Billboard announced that Selena Gomez would be honored at the annual Women in Music dinner and awards gala as Woman of the Year.
"Not only is Selena soaring on the charts, but she continuously inspires young women everywhere to be authentic, give back and to not be afraid to use their voice," John Amato, president of The Hollywood Reporter-Billboard Media Group, said of the 25-year-old. "She is never afraid to speak her mind and has used her platform to advocate for the needs of others. We are thrilled to be able to honor her as our Woman of the Year."
The big event will take place in Los Angeles' Ray Dolby Ballroom on Nov. 30. Gomez will join an impressive list of past honorees, including Taylor Swift, Lady Gaga, and Madonna.
There's no doubt that Gomez has had quite a year. Not only has she released hit songs like "Bad Liar," "Fetish," and "It Ain't Me," but the former Disney Channel star also executive-produced the Netflix series 13 Reasons Why. In addition, Billboard notes that Gomez, an ambassador for UNICEF, has contributed to several philanthropic efforts, including the Step Up Foundation and Lupus Research Alliance.
Gomez has also endured a major health scare, resulting in a recent kidney transplant, which she revealed to her fans in September 2017. Discussing the operation in an October interview, Gomez admitted that it had been a "life or death" surgery.
The Women in Music gala and a corresponding red carpet pre-show will air live for the first time on Twitter starting at 9 p.m. EST on Nov. 30.