How Much Did Jamie Spears Make Off Of His Daughter Britney's Career?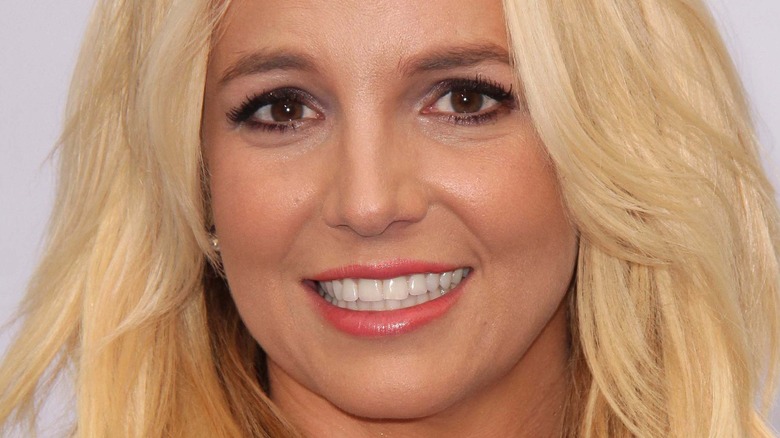 s_bukley/Shutterstock
It's no secret that Britney Spears was no fan of her father, Jamie Spears, being involved in her conservatorship. Britney has spoken out against her father multiple times, perhaps most notably when she spoke virtually to the court in a case regarding her now defunct conservatorship when she made some pretty shocking allegations against her dad.
Britney alleged that Jamie had forced her to perform and into rehab against her will as well as threatening punishment if she didn't do what he wanted, while telling the court via video link in June 2021, per BBC News, "The control he had over someone as powerful as me — he loved the control to hurt his own daughter 100,000%. He loved it." She then claimed that she'd had an hour-long phone call with her dad where she sobbed the whole time, saying, "he loved every minute of it." In response, Jamie's lawyer issued a statement that read, per Daily Mail, "He is sorry to see his daughter suffering and in so much pain. Mr Spears loves his daughter, and he misses her very much."
But that's not all. During the same hearing, Britney claimed she felt she was being exploited for her money, telling the court, "I shouldn't be in a conservatorship if I can work and provide money [for] other people." But just how much did Jamie really make from helming his daughter's career for more than a decade?
Britney Spears made her dad a millionaire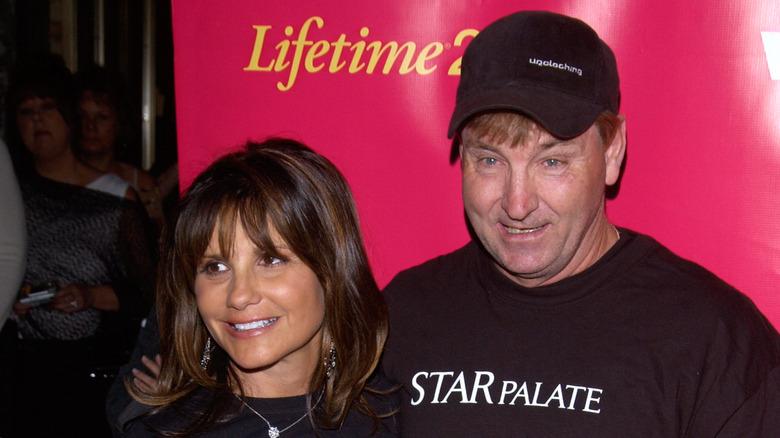 Featureflash Photo Agency/Shutterstock
Britney Spears was put under a conservatorship in 2008, per Fox News, at which time Jamie Spears was put in charge of her assets (Jamie confirmed he would step down from the legal arrangement completely in 2021). Ever since the legal ruling was put into place, there has been plenty of speculation about exactly how much Jamie has financially benefitted from being involved in his daughter's assets. So, what are the number we know?
It's pretty common knowledge that Jamie has made millions from Britney's conservatorship arrangement. Forbes claimed he's pocketed at least $5 million, pre-taxes, which includes the $16,000 a month Britney paid her dad for being her appointed conservator. It's although thought that the "I Wanna Go" singer paid $2,000 every month so her dad could have office space, as well as forking over what has been speculated to be millions on Jamie's legal fees — as well as her own. In fact, in December 2021, Jamie even filed legal documents demanding Britney pay his $1.2 million lawyer bills plus compensation in order for him to speedily step down from the conservatorship, his lawyer told Yahoo! Entertainment.
It's also been reported that Jamie got a cut of Britney's incomings, reportedly including 1.5% of gross ticket and merchandise sales from his daughter's Las Vegas residency shows and 2.95% of her "Femme Fatale Tour," which saw her singing and dancing across the globe, according to The New York Times.
Jamie Spears claimed Britney Spears was once close to broke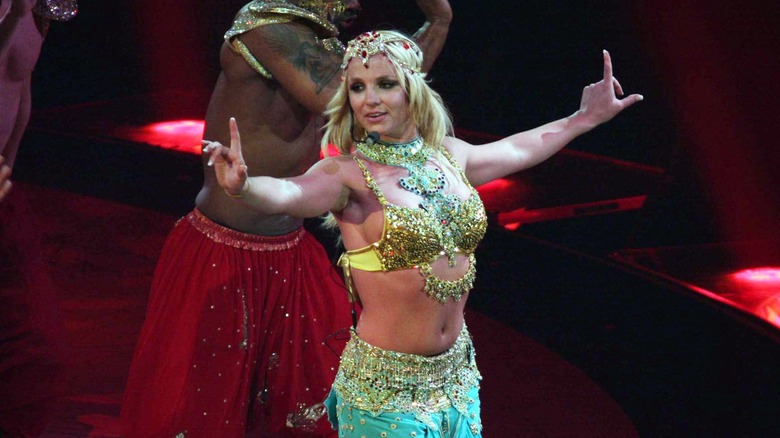 Everett Collection/Shutterstock
Despite being one of the world's biggest pop stars for around a decade before she was put under her conservatorship and making millions from music sales, touring, endorsements and much more, Jamie Spears claimed his daughter, Britney Spears, had supposedly lost a lot of her fortune before he stepped in as her conservator. In 2018, legal documents filed by Jamie alleged that Britney's "estate was nearly out of funds and cash equivalents," claiming it was thanks to him that his daughter's financial situation became stable again. "Extraordinary skills have been employed by all in order to achieve the results enjoyed at the present time," legal documents read, per Market Watch. "[Jamie Spears] has had many months at a time where all of his professional time was spent in services rendered exclusively to the conservatee."
There has been much speculation about why Britney's net worth — which is thought to be around $70 million — is somewhat low compared to her peers (Christina Aguilera, for example, is thought to be worth $100 million more than Spears). Britney's team have clearly noticed that her net worth seems a little off compared to how hard she's worked over the years and how much she's thought to have been paid. Britney's lawyer, Mathew Rosengart, told TMZ in August 2021, "There has been an evident dissipation of assets of Ms. Spears Estate, and that dissipation is ongoing."