Does Vanderpump Rules' Peter Madrigal Still Really Work At SUR?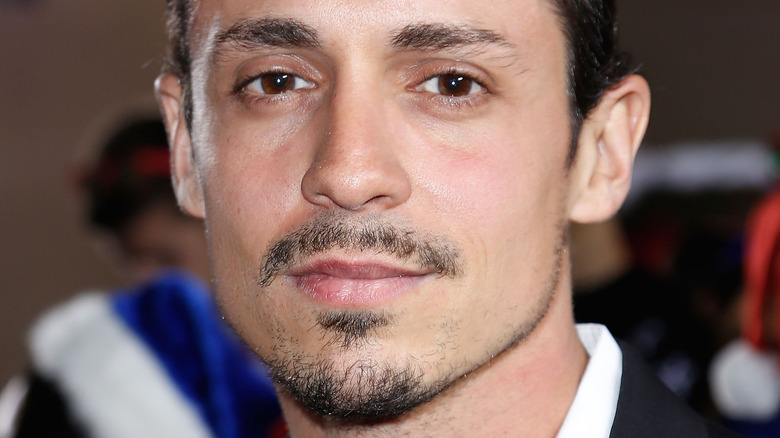 Randy Shropshire/Getty Images
Nearly a decade since "Vanderpump Rules" first premiered, many of the show's OGs have gone on to start new chapters. For many of them, that's meant moving away from SUR ... but has everyone from "VPR" left the restaurant? 
Peter Madrigal was never at the center of the action in "Pump Rules." However, he did have a presence on the show, particularly in earlier seasons — and he relished the experience. Speaking to Page Six back in 2020, he opened up about the impact the show has had on his life. "[It's] kind of like defined my summer for the last 10 years, nine years. I'm like Peter from 'Vanderpump Rules.'" Unfortunately for his fans, though, we haven't seen much of him in the show in recent seasons. 
That begs the question: Is Madrigal still at SUR? After all, his birthday party, typically filmed for the show (per Page Six), hasn't made an appearance of late. Plus, his Instagram profile points to many of his newer ventures, like the Spotify Live "It's Reality" podcast he co-hosts with Rob Schulte. There's also his other podcast, "Madrigal at the Movies with Rob and Rob." Is there a chance yet another series OG has parted ways with Lisa Vanderpump's Los Angeles restaurant?
Yep, Peter is still managing the restaurant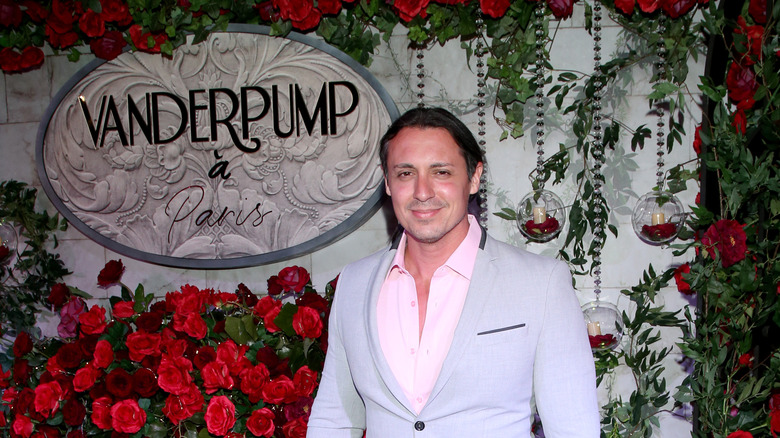 Gabe Ginsberg/Getty Images
Podcasts aside, Peter Madrigal still has a presence at SUR. However, if fans were hoping to catch a glimpse of the OG in Season 10, they'd have been best advised to book a table at the restaurant. 
In December of 2021, Madrigal confirmed via Twitter that he was still at the restaurant. "I am at SUR working all the time," he wrote. In an earlier tweet, he'd cheekily invited his followers to play a drinking game. "Every time you think I'm around — but don't see me on camera, drink," he posted, alongside a winking emoji. However, the "Vanderpump Rules" alum also explained to his fans that he understood why his screen time had taken a backseat. "Bravo shows what they want to, and that's ok...buying homes & babies = exciting & I'm happy for my friends."
Even so, Madrigal has made no secret of the fact that he'd be more than willing to make a return to VPR — or any Bravo show, for that matter. Taking to Twitter again, just days after telling fans he was still at SUR, he angled for a spot on "Winter House." "Hello, I am single and like vacations when not working fulltime at SUR," he wrote. "Throw me a fricken bone here..." We wouldn't be opposed to seeing this SUR employee in the snow!
... and he'll be back on our screens again, soon!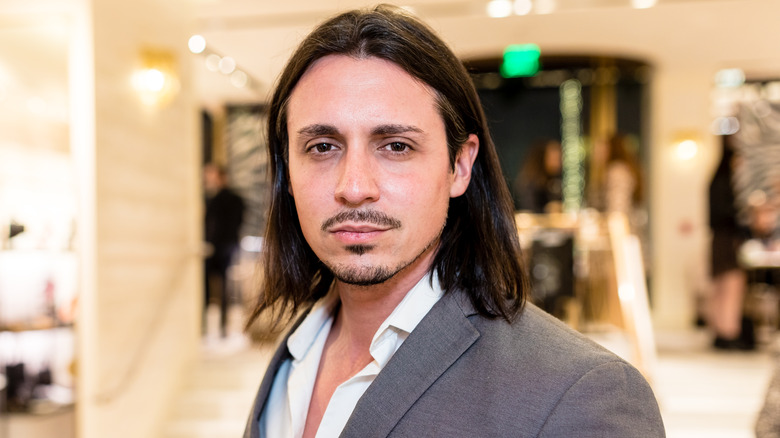 Greg Doherty/Getty Images
It seems Peter Madrigal has had his wish granted! In an interview with Us Weekly, he revealed that he would be back on the show for Season 10. "I'm back! You're going to see me there," he shared. 
Madrigal's return may have something to do with his new fling with fellow "Vanderpump Rules" star, Raquel Leviss. Leviss previously spoke about going out for drinks with Madrigal, since her split from James Kennedy. Speaking to Us Weekly, she shared, "He asked me out after my breakup, obviously, and I was like, 'Well why not?'" While Leviss reiterated that she wasn't looking to commit to anyone yet, she also hinted that the new season would shine a spotlight on her new life as a single woman. Here's hoping that means we'll be seeing her and Madrigal out and about! 
Whether these two go the distance or not, it's clear Madrigal has at least one person in his corner. That is, none other than his boss, Lisa Vanderpump. Speaking to Page Six about her two employees casually seeing each other, she gushed, "Peter's a great guy. Everybody needs a Peter in their lives." We couldn't agree more — and we can't wait to see the longtime SUR manager back on our screens!