The Complicated Relationship Teen Mom's Kailyn Lowry Has With Her Parents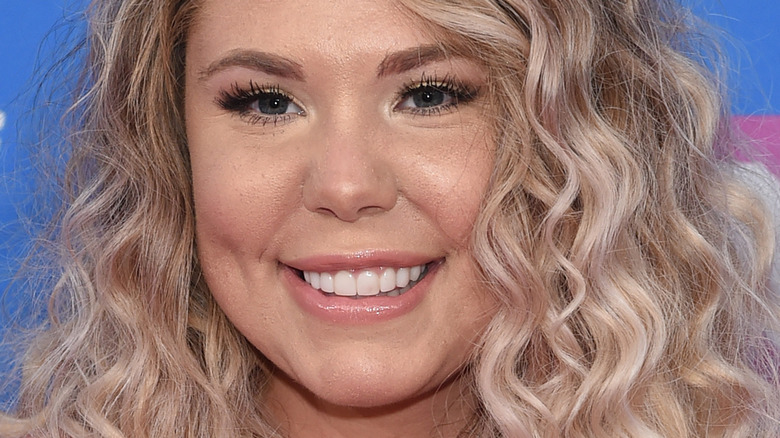 Jamie Mccarthy/Getty Images
Since appearing on "16 & Pregnant" in 2010, and joining the cast of "Teen Mom 2" the following year, reality star Kailyn Lowry's transformation through the years has definitely been one to behold. From a scared pregnant teenager to a proud mom-of-four, Lowry has continued to defy the odds, constantly working to provide a stable life for her sons and most importantly, herself. These days, Lowry is worth $25,000, per Celebrity Net Worth, with most of her earnings coming from her job as a reality star, a podcast co-host, and a four-time author.
And while Lowry — who once lived in a shelter, according to E! News – has clearly turned her finances around, her romantic relationships have also gone through just about the same amount of change. Through the years, fans have seen the reality star go from dating Jo Rivera, with whom she shares her first son Isaac, to getting married to Javi Marroquin with whom she welcomed another son, Lincoln. Additionally, Lowry shares sons Lux and Creed with ex-boyfriend Chris Lopez. Clearly, all of these relationships had cracks in them, but these days, the reality star is in a loving relationship with boyfriend Elijah Scott.
Sadly, as much as all of these has changed, one thing remains the same for Lowry — her complicated relationship with her parents.
Kaitlyn Lowry accused her dad of not paying child support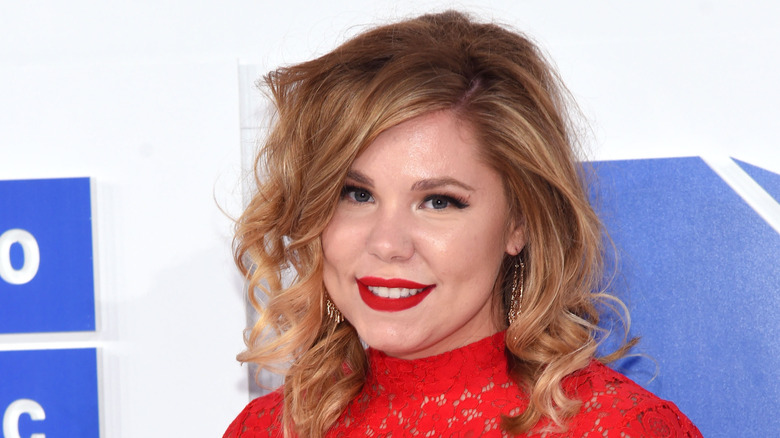 Jamie Mccarthy/Getty Images
Fans of "16 & Pregnant" have watched Kailyn Lowry evolve through the years, but something that has pretty much remained the same is her relationship with her father Raymond Lowry. According to reports from 2021, the reality star is estranged from her dad, with The U.S Sun noting their last meeting to be in 2009 when Kailyn was still pregnant with her first child, Isaac.
The meeting, filmed on "16 & Pregnant," gave fans a glimpse into the strained relationship between Kailyn and her father. Not only did Raymond borrow money from his daughter, he was also very critical of her for getting pregnant. Raymond would later open up on his appearance on the show, per The U.S Sun, accusing producers of making him look bad to the public. He also shared his disapproval of "16 & Pregnant," claiming it gives young girls a flawed perspective of what being a young parent entails. Kaiilyn was, however, not having it and quickly fired back at Raymond, accusing him of being an absent father who never paid child support.
Apart from her dad, Kailyn also has a rocky relationship with her half-sister, Mikaila Shelburne. While InTouch Weekly reported the sisters to have a close bond in 2018, things have seemingly changed between the two through the years. In 2020, the reality star admitted (via The Ashley's Reality Roundup) that she was no longer in touch with her sister and would not be introducing Mikaila to her sons.
Kaitlyn Lowry's relationship with her mom is equally strained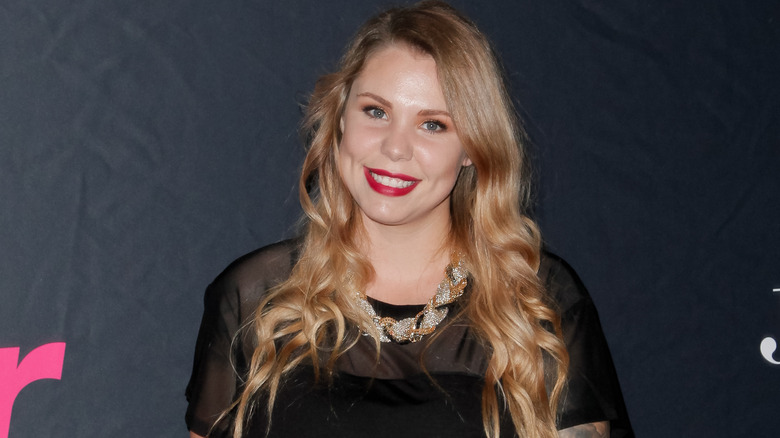 Tibrina Hobson/Getty Images
In addition to her father and sister, Kailyn Lowry also has a strained relationship with her mother Suzi Irwin. Like her dad, Lowry has not seen her mom in years, with The U.S. Sun listing their last meeting to be when her second son, Lincoln was just a baby. This barely comes as a surprise, given that in her 2016 book, "Hustle & Heart," the reality star opened up about her rough childhood, characterized by her mom's struggle with alcohol addiction.
"The best of my mom's love went into the bottles she drowned herself in day in and day out," she wrote in the book (via Radar Online). "The love that should have been mine went into bottles and empty cans that were tossed in the trash and carried away. I was left with whatever spilled, and it wasn't enough." In May 2021, Lowry also admitted, per The U.S. Sun, to not having any contact with her mom, adding that she has no idea where she lives. 
Though Hollywood is no stranger to celebs who were abandoned by their family members, there is no telling how much Lowry's family situation has affected her through the years. Regardless, this reality star is clearly drawing strength from her sons ... and of course, her new boyfriend!