What Happened To Raven After RuPaul's Drag Race?
Imeh Akpanudosen/Getty Images
Before there were the Kardashians, there was Raven. According to W, the divalicious drag queen, aka David Petruschin, is an O.G. of face contouring, populating the technique that's become a staple of every influencer's makeup routine. Per IMDb, Raven first sashayed onto screens in Season 2 of "RuPaul's Drag Race." She later competed in "All Stars 1," where she lip-synced "for [her] life" against Jujubee. She gave it her all to "Dancing on My Own" by Robyn.
Despite being the elite of the drag queen elite, Raven never actually won the competition. She controversially placed second during both appearances. However, as proved by Adam Lambert's "American Idol" controversy, when he was crowned runner-up to Kris Allen, ultimately, it's all about the talent, not the placement. "Keep your eyes on the stars; you'll never be one," Raven scrawled across the mirror in lipstick, having swiveled on her sky-highs and exited the studio after losing to Tyra Sanchez, per Logo.
RuPaul's favorite "Drag Race" queen remains a mystery as she refuses to spill the tea. "Of course, I have favorites, but I'm not gonna tell you who they are," he admitted during a suited and booted interview on "Jimmy Kimmel Live." (RuPaul isn't one for gender-specific pronouns. "If the intention is love, I don't give a s**t about pronouns. We are everything & nothing at all. XORU," he tweeted in 2017.) It's pretty safe to guess that Raven is up there in terms of favorites, though, given what's happened to her after "RuPaul's Drag Race."
Raven's been workin' it like a queen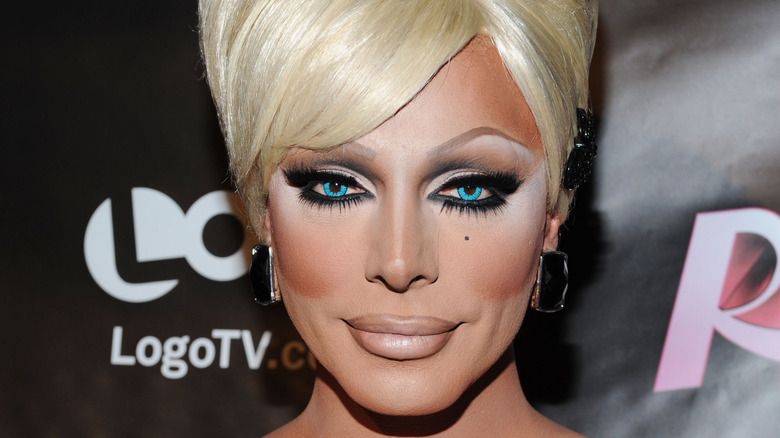 Amanda Edwards/Getty Images
Raven has been a busy queen bee since her "RuPaul's Drag Race" competing days. Per IMDb, she's taken her fabulousness behind the camera, working as a creative producer on "Drag Race" and "All Stars." She's continued with her career as a makeup artist, and since 2017, she's been RuPaul's exclusive go-to glamor girl, jetting between the U.S. and U.K. during filming. "There's always going to be that RuPaul silhouette of a beautiful gown and buxom blonde hair with a smoky eye and a beautiful lip, but we don't try to veer too far away from the formula of what makes RuPaul," she told Variety.
In 2020, Raven's makeup skills were recognized after she scored an Emmy for her work. "And now, the #Emmy for Outstanding Contemporary Makeup For A Variety, Nonfiction Or Reality Program (Non-Prosthetic) goes to... @RuPaulsDragRace (@vh1)!" the Television Academy tweeted. Sadly, it was during COVID, so the awards show was filmed remotely, and she couldn't collect her statue in person. However, Raven was front and center amongst the divalicious dancers strutting their stuff when Lady Gaga featured "Drag Race" stars in her music video for "Applause."
Meanwhile, Raven continues with her drag performances, sharing pics of her unique creations and looks with her 659,000 Instagram followers. In addition, she co-hosts the YouTube show "Fashion Photo RuView," with Season 3 "Drag Race" winner Raja. And she's even scored her own TV show, "Painted with Raven," which debuted in November 2021.
Raven's career continues to skyrocket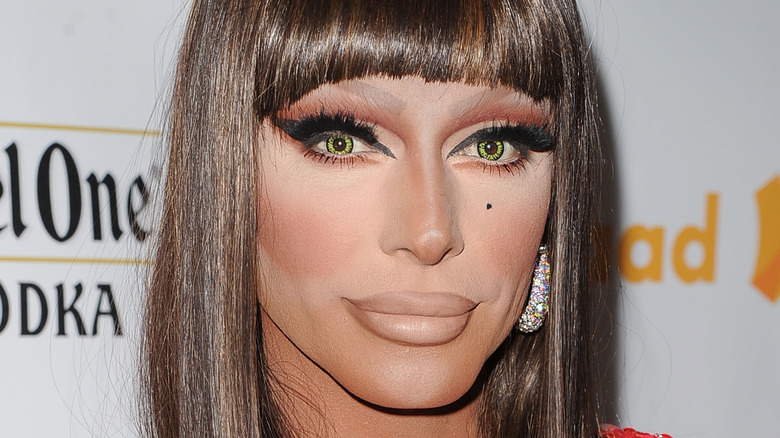 Jason Merritt/term/Getty Images
She may not have won the top spot on "RuPaul's Drag Race," but Raven's career has been red-hot since the competition. The divalicious drag queen scored her own competitive show, "Painted With Raven," which premiered in November 2021. "In this exciting new competition series, seven makeup artists from across the country compete from the comfort of their own homes for a chance to win $25,000," the WOW press release reads.
In an interview with W, Raven talked about the show and opened up about her creative inspirations. "Madonna was always transforming herself. It wasn't necessarily with makeup as it was the entire thing," she explained. "Cher was another person who I was always intrigued by." Raven said that when it comes to being a judge herself, her mantra is "just be nice," which may come as a surprise to "Drag Race" fans.
"Although people may view me a certain way or think I am whatever their preconceived idea of me is, I am genuinely not trying to offend, hurt or be mean to anyone," Raven insisted. She said she's always gracious to the production staff and the rest of the crew and gave props to RuPaul for all of his advice and mentorship. Meanwhile, in addition to her Emmy, Raven's abilities and influence have also been recognized by Vanity Fair. The iconic magazine included her in its ab fab compilation video marking "100 Years of Drag Queen Fashion."