The Olivia Wilde And Florence Pugh Feud Rumors Explained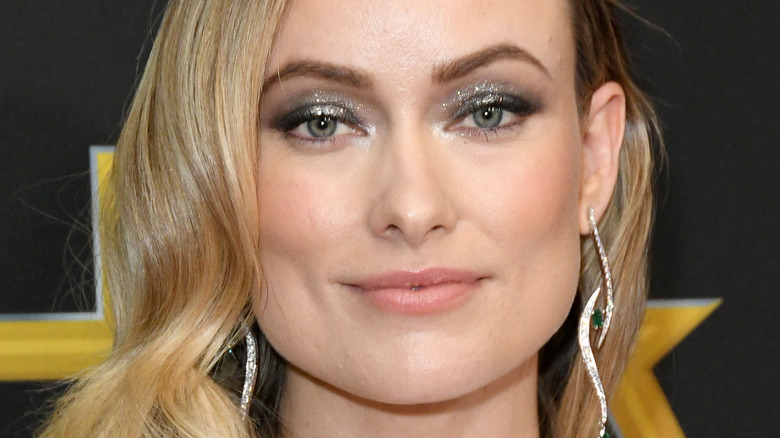 Quinn Jeffrey/Shutterstock
What do you get when you put Florence Pugh, Olivia Wilde, and Harry Styles into a cinematic blender? Apparently, this fall's sexiest thriller, "Don't Worry Darling." Also starring Chris Pine, Wilde — who directed the feature — described the film as "a psychological thriller for the Time's Up era," with it tackling themes like the patriarchy and "how much do we actively participate in it," per Variety. Touted, in part, for Wilde being both its star and female director (a sadly infrequent occurrence still), the film truly gripped fans after a trailer revealed salacious love scenes between Styles and Pugh. "FLORENCE PUGH AND HARRY STYLES ABOUT TO BRING SEX AND CHEMISTRY BACK TO THE MOVIES???" one excited fan exclaimed on Twitter. 
For his part, Styles praised Wilde — also his girlfriend — as a director on "The Howard Stern Show" in April (via Page Six), with the singer describing "being able to trust your director" on a film as "a gift." Pugh was equally enthused to be onboard when casting news broke in 2020, reposting Wilde's announcement of the project on Instagram. The "Little Women" star gushed at the time, "@oliviawilde just tagged me in a picture *gasp no.1*... @oliviawilde casted me in a film *gasp no.2*... @oliviawilde is my idol and allowed me to be a part of this fecking incredible cast." So why is there suddenly a fast-spreading rumor that Pugh and Wilde are on the outs? 
Are fans imagining the beef between Olivia Wilde and Florence Pugh?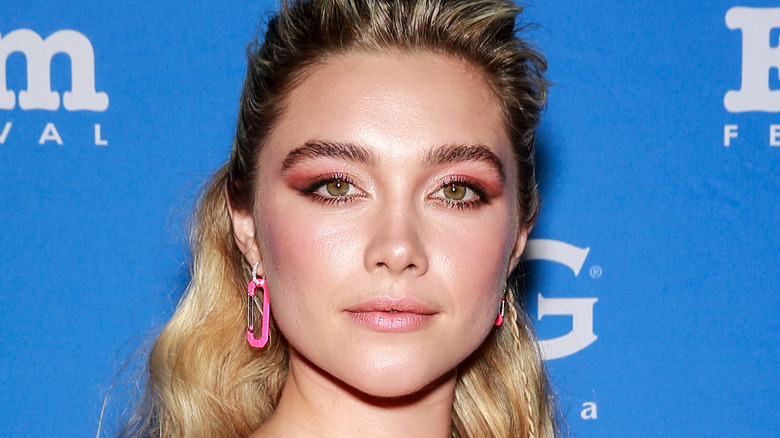 Ovidiu Hrubaru/Shutterstock
Sometimes, all it takes to ignite rumors of a celebrity feud is what one doesn't post on social media. That appeared to be the case with Florence Pugh and her maybe-beef with Olivia Wilde. As the September release date of the Wilde-directed "Don't Worry Darling" looms closer, a second trailer dropped on July 21, showing further peeks at Pugh's, Styles' and Wilde's characters. With Wilde passionately promoting the trailer and behind-the-scenes stills on her Instagram, many are wondering why Pugh's feed remains free of "DWD" content. 
One Twitter user noted Pugh's propensity for posting "about every single other project," writing, "The way Florence Pugh has yet to post about don't worry darling even though there are two trailers out for it ... like what did Olivia Wilde do ????" Some fans think they know. One echoed people's guesses when they spilled the supposed tea that "florence pugh had to direct parts of dwd bc olivia wilde was too busy... with harry styles." Another fan similarly speculated that Pugh was "annoyed" with Wilde. "Imagine working your a** off for a movie and the director posts her f**k a** bf," the user harshly wrote.
All of this, of course, could be smoke over nothing. After all, Wilde did also post a BTS shot of her directing Pugh to Instagram on July 21, in which she gushed, "Watching this woman work was such a f**king thrill! Cannot wait to show you more."