Inside Grant Gustin's Friendship With Co-Star Candice Patton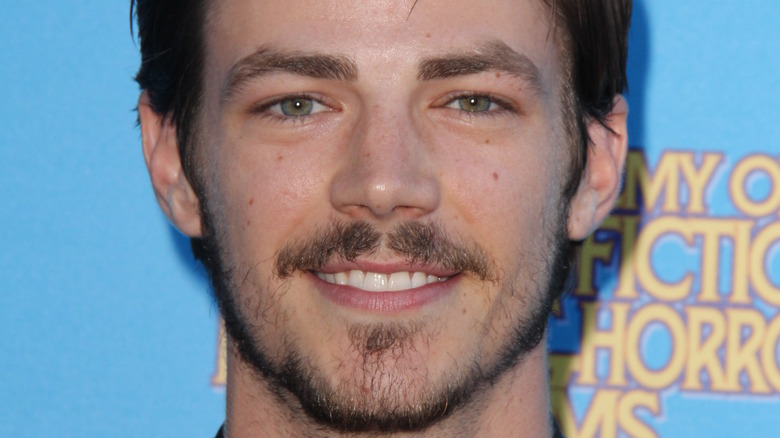 Kathy Hutchins/Shutterstock
It's the classic best friends to lovers story for Grant Gustin and Candice Patton's characters on CW's "The Flash." According to Seventeen, Gustin's character, Barry Allen aka The Flash, finally told Patton's character, Iris West aka Barry's best friend, that he's loved her since elementary school in the Season 1 winter finale. In Season 3, Barry proposed to Iris through a romantic love ballad.
"[The proposal scene] did feel special to shoot," Gustin told TV Line in 2017 following the musical crossover episode. "No one had heard the song yet, no one had heard me sing it ... Candice had never even heard it [and] she was in tears after the proposal in the rehearsal. It got a round of applause from the crew, which doesn't happen. It was a special episode for everybody."
Barry and Iris would then prove to be an amazing couple, which Fansided credits to the couple's history, as well as their ability to make each other stronger, saying that "when you put them together, however, they thrive simply because they encourage that strength that was already there." As the characters explore their lives as romantic partners, the actors have created a friendship off screen.
Grant Gustin and Candice Patton had chemistry since the beginning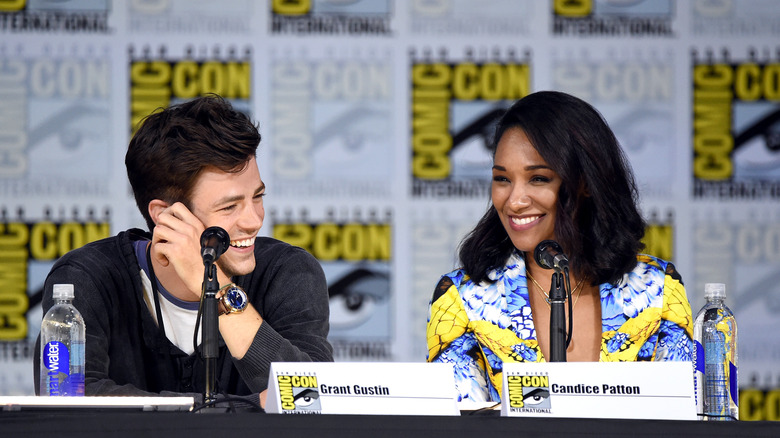 Mike Coppola/Getty Images
Grant Gustin and Candice Patton's friendship started with their chemistry test for "The Flash." According to a 2018 interview with Marie Claire, Patton tickled the "Glee" star. Turns out that tickling him was the right thing to do, as she would get to portray Gustin's love interest on the show.
"There was something about when I was reading the sides that Iris and Barry had this close relationship, and it's hard when you've never met an actor before," Patton told Glamour in 2015. "In that moment, the only thing I could think of to make him smile or laugh was to physically grab him and tickle him. They loved it because they thought it was really charming."
From then on, Gustin and Patton would form a close bond with each other that was more about companionship. Gustin told TV Insider that it can be awkward kissing Patton as they are "close in a way that's more like a brother or sister" (via News24Viral). The two also tease each other, per BuzzFeed, as they have had a cute interaction on Twitter about Gustin's kissing skills. But like most friendships, they go through some hardships.
Grant Gustin and Candice Patton stay strong through controversy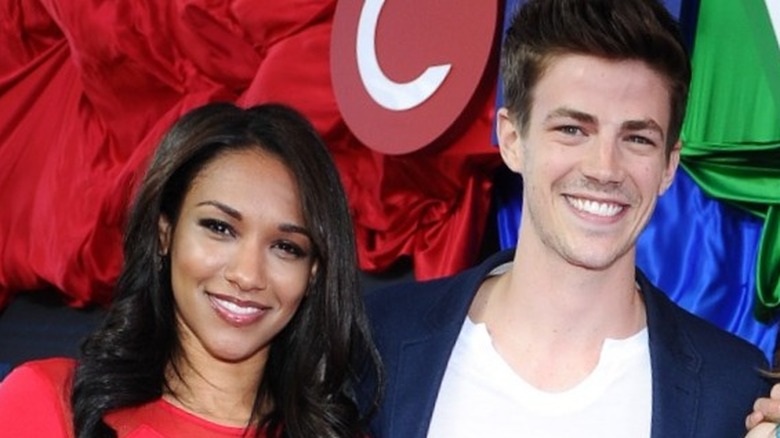 George Pimentel/Getty Images
Grant Gustin and Candice Patton's friendship was once put up to the test. Patton expressed on an episode of "The Open Up Podcast" that she considered quitting "The Flash" around Season 2 because she was experiencing racism. "I remember being like, 'I can't do this,'" the actor said, "I'm not going to make it through. I don't want to be here." Gustin faced some of his own backlash when he was seen advocating for the LGBTQ+ community, but not defending Patton amid getting racist comments.
"As far as defending any of my costars, I absolutely will when I see it on my page," Gustin replied to one of his followers (via Insider). "I don't go looking for trolls or hate about me or any of my friends or coworkers. When I see someone say something racially insensitive, straight-up racist, just trolling or being a bully, I block them without hesitation."
The actor also stated that he'll "be more vigilant" in finding and blocking those trolls who do hate on his co-star. It seems that Gustin and Patton still have a strong friendship, though, as Patton is returning to "The Flash" for Season 9, per TV Line. We hope that these actors have cute friendship moments to come as they continue filming for "The Flash."