Tomi Lahren In Hot Water Over Halloween Costume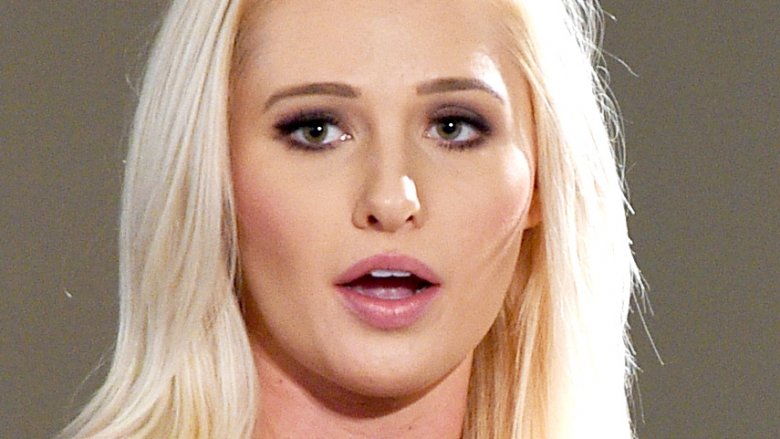 Getty Images
The political commentator is no stranger to controversy. So it should come as no surprise that, when Halloween season rolled around, Tomi Lahren was ready to make some waves.
On Sunday, Oct. 29, 2017, the 25-year-old donned her Halloween costume a few days early and revealed that she'd be dressing as—what else?—the American flag. Or rather, she'd be wearing an American flag-themed ensemble. Note the "Make America Great Again" bodysuit, red tutu, and patriotic fanny pack. However, it'd seem that Lahren knew what trouble she'd be getting herself into, as she captioned her Halloween photo, "Oh LA get ready to find your safe spaces!"
"What am I?" she continued. "Well if you're a conservative, I'm American AF. If you're a lib, I'm 'offensive.' Let's go." She added the hashtags, "#TeamTomi #halloween #MAGA #Merica #makeHalloweenGreatAgain."
Of course, social media users were quick to point out that Lahren's costume appeared to go against the country's own flag code, citing, "no part of the flag should ever be used as a costume or athletic uniform."
While some celebrated Lahren's patriotic outfit, including, it appears, Donald Trump Jr., many other took offense to her getup. One Instagram user wrote, "Oh how people scream and cry about how kneeling disrespects the flag and then this clown goes and disrespects it. Hypocrisy at its finest."
Another commenter added, "Ooh my veteran grandpa would be pissed... he was buried with that flag and has that flag at his grave and you wear it like a cape. Please don't honey."
However, Lahren didn't take people's criticisms of her costume sitting down. Instead, she fired back, sharing an image on Twitter that read, "Answer: Unless an article of clothing is made from an actual United States flag, there is NO breach of flag etiquette whatsoever. People are simply expressing their patriotism and love of country by wearing an article of clothing that happens to be red, white, and blue with stars and stripes."
For the selectively patriotic Snowflakes who are melting over a Halloween costume: pic.twitter.com/Z0k17oSO0v

— Tomi Lahren (@TomiLahren) October 29, 2017
While we wait to see if that's the end of Lahren's Halloween controversy, ready up on other stars who are always surrounded by scandal.