Inside Tarek El Moussa And Ant Anstead's Unexpected Friendship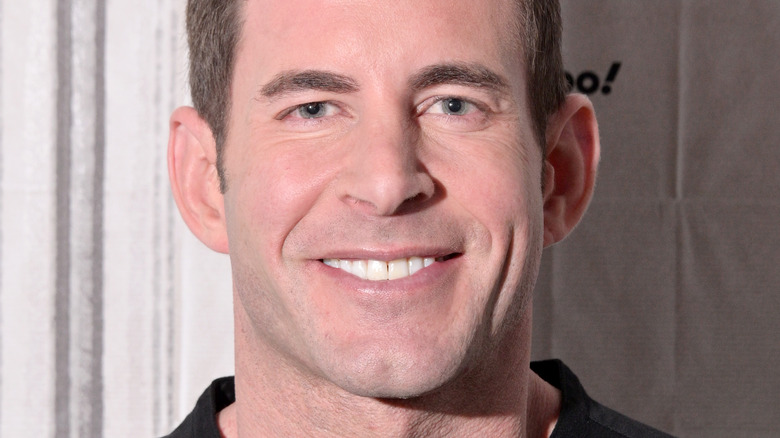 Michael Loccisano/Getty Images
It's no secret that former spouses and "Flip or Flop" co-stars Christina Haack and Tarek El Moussa have had their fair share of ups and downs while learning to navigate life as co-parents. Just ask the El Moussa kids' soccer coach. 
In May, photos surfaced of Haack and El Moussa's new wife, Heather Rae Young, seemingly arguing at a children's soccer game. "Heather feels like Christina doesn't treat her respectfully," a source later told ET about the altercation. "Tarek wants to protect Heather from all of it and thinks the way Christina has acted towards her is unacceptable." But that's not all. As reported by Daily Mail, El Moussa also engaged in a heated confrontation with Christina Haack's new husband Josh Hall and it was the kids' soccer coach who acted as referee and separated the two grown men. YIKES.
Fortunately, all seems to be hunky dory between El Moussa and Haack's second ex-husband Ant Anstead... 
Tarek El Moussa and Ant Anstead have bonded over their love of cars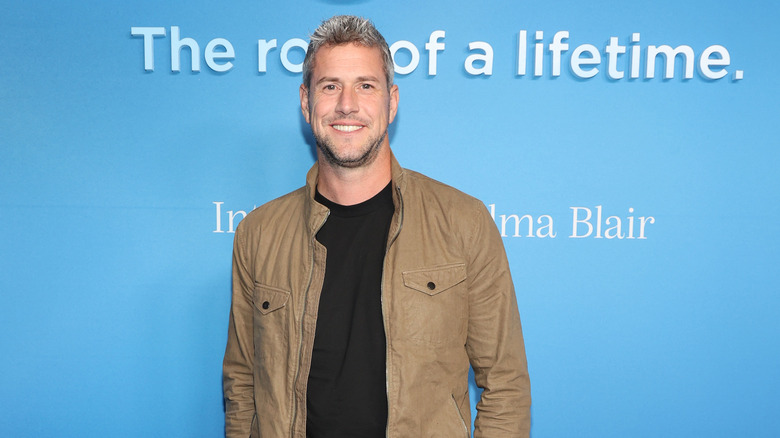 Amy Sussman/Getty Images
Keep your friends close and your enemies closer?
"Tarek and Ant have a great modern day family dynamic," a source told Us Weekly in April about the budding friendship between Christina Haack's ex-husbands, Tarek El Moussa and Ant Anstead. According to the insider the men are like-minded and "share similar interests and enjoy hanging out." And apparently one of those interests includes a need for speed! The story goes that the unlikely pair even opted to go car racing together in Arizona along with Heather Rae Young and a few others. "They took a private plane together from California to Arizona and even posted about it on their social media [accounts]." Later, Young took to her Instagram account to commemorate the occasion. "Such a fun adrenaline filled weekend," she penned in the caption of the post. 
Sadly, however, it doesn't appear things are quite as happy-go-lucky between Anstead and Christina Haack...  
Ant Anstead petitioned for full custody of his son with Christina Haack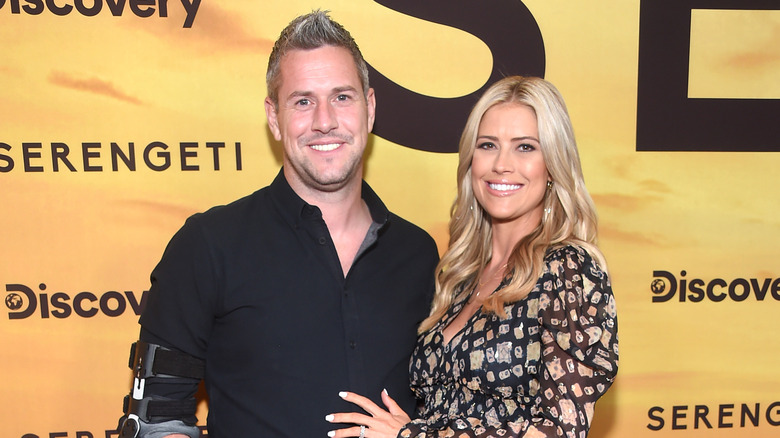 DFree/Shutterstock
As you may recall Christina Haack and "Wheeler Dealers" co-host Ant Anstead tied the knot in December 2018 after a whirlwind courtship and went on to have a son named Hudson. Sadly, the marriage didn't last and in September 2020, Haack filed for divorce. "Ant and I have made the difficult decision to separate. We are grateful for each other and as always, our children will remain our priority," Haack penned in a post on her Instagram account (via People). "We appreciate your support and ask for privacy for us and our family as we navigate the future."
Since then, however, things between the former lovebirds only went from bad to worse. In April, Anstead filed for full custody of Hudson. According to documents obtained by TMZ, Anstead alleged that Haack only spent an average of "9 full days each month" with their son and even allowed him to get sunburned while in her care. While the request was ultimately denied, Haack did publicly express her disappointment with the filing. "What Ant is doing deeply saddens me. If this was really about Hudson, as he says, this should have been handled privately with a private judge or mediation, as myself and my attorney have suggested," Haack later told TMZ. "I have had my share of ups and downs but I am a good mom and I love my children with all my heart and I will always protect them," she added.