The Real Reason Billy Ray Cyrus Hated Hannah Montana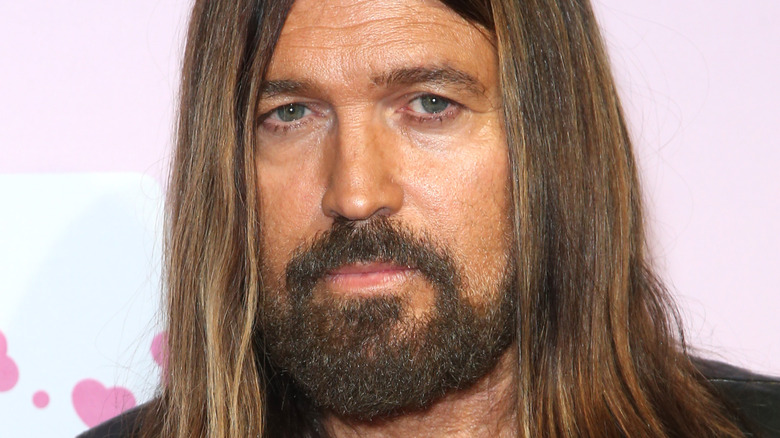 Gabe Ginsberg/Getty Images
"Hannah Montana" remains one of the Disney Channel's most successful shows to date. The series first aired in 2006, introducing the world to a bright-eyed, teenaged Miley Cyrus, who lived a double life as Miley Stewart by day, and pop sensation Hannah Montana by night. Miley was joined by her onscreen bestie Lilly Truscott (Emily Osment), onscreen brother Jackson Stewart (Jason Earles) and real-life dad Robby Stewart (commonly known as Billy Ray Cyrus). While fans loved the show for its catchy tunes and wholesome content, the cast felt a bit differently.
In particular, Miley has been outspoken about the damage she felt that "Hannah Montana" inflicted on her at a young age. "Really, Hannah Montana was not a character," she told Rolling Stone, explaining that there weren't clear boundaries between her life and the show. "That wasn't what the show [was] about. It was about a normal girl with a f***ing wig on ... The concept of the show, it's me. I've had to really come to terms with that and not be third-person about it." She also believes the show forced her to grow up too fast, causing her to act out later in life. "I'm this fragile little girl playing a 16 year old in a wig and a ton of makeup," she said, per The Hollywood Reporter. "It was like 'Toddlers & Tiaras.'" Interestingly, Miley's dad, Billy Ray, shares her complicated feelings for the show that put Miley on the map and raised his own star power with the tween/teen crowd.
Billy Ray Cyrus blamed the show for 'destroying' his family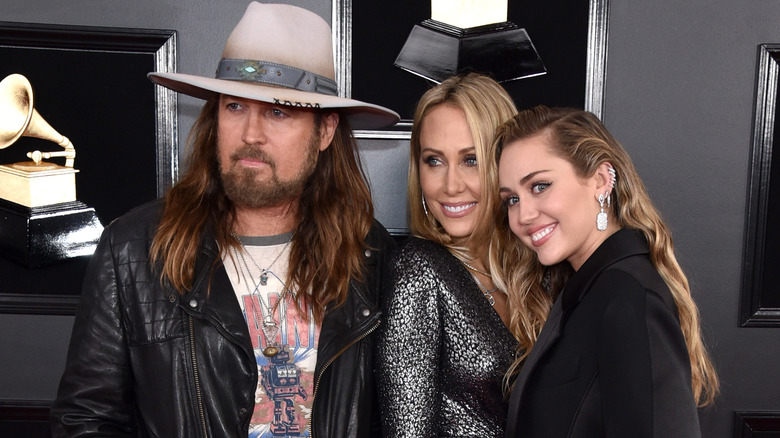 John Shearer/Getty Images
On "Hannah Montana," Billy Ray Cyrus managed Hannah Montana/Miley Stewart's career. Just as Miley Cyrus alluded to the show blurring boundaries between her personal and private life, so too did fans conflate Billy Ray's onscreen role with his real-life one. In a 2011 interview with GQ, the country star made it clear that he never profited off of Miley, despite popular belief otherwise. "You got a lot of people [who] have made percentages off of her. I'm proud to say to this day I've never made one commissioned dollar, or dime, off of my daughter," he said.
Billy Ray further discussed how he felt the show negatively impacted his family, potentially contributing to his split from then-wife Tish Cyrus. Per ET, the duo later reconciled, but broke up again as of 2022. "'Hannah Montana' destroyed my family," Billy Ray claimed, per GQ. I'll tell you right now — the d*** show destroyed my family ... I'd take it back in a second. For my family to be here and just [for] everybody [to be] okay, safe and sound and happy and normal, would have been fantastic. Heck, yeah. I'd erase it all in a second if I could."
Still, time may have altered Billy Ray's feelings on the matter. In February 2020, he spoke positively about the possibility of a "Hannah Montana" prequel. "I would do that in a heartbeat," he told HollywoodLife. "Because that means I get to get my mullet back."
'Hannah Montana' deprived Miley Cyrus of a normal childhood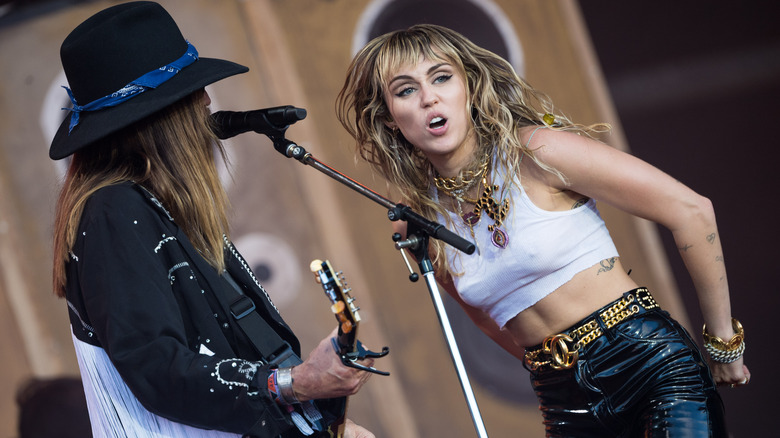 Ian Gavan/Getty Images
At the time of Billy Ray Cyrus' GQ interview, a then-underage Miley Cyrus sparked outrage after TMZ released footage of her smoking salvia. During her "Bangerz" era in 2013, the singer-actress twerked onstage with Robin Thicke at the MTV Video Music Awards, and got naked in her "Wrecking Ball" music video. But to hear Billy Ray explain it, all the outrageous behavior on Miley's part was simply because "Hannah Montana" never allowed her a normal childhood. Comparing his daughter to troubled stars like Kurt Cobain and Anna Nicole Smith, Billy Ray told GQ that he was "scared" for Miley. "The [entertainment] business was driving a wedge between us," he said. "She's got a lot of people around her that's putting her in a great deal of danger. I know she's 18 but I still feel like, as her daddy, I'd like to try to help. Take care of her just a little bit, to at least get her out of danger."
In recent years, Miley has agreed that "Hannah Montana" gave her an identity crisis, leading her to experiment in order to find out who she was when she wasn't performing on Disney Channel. "The concept was that when I looked like myself, when I didn't have the wig on anymore, that no one cared about me," she said on an episode of the "Rock This With Allison Hagendorf" podcast. Clearly, Miley wasn't exactly living "the best of both worlds" on the show.