Shanna Moakler's Boyfriend Matthew Rondeau Is Facing Disturbing Legal Charges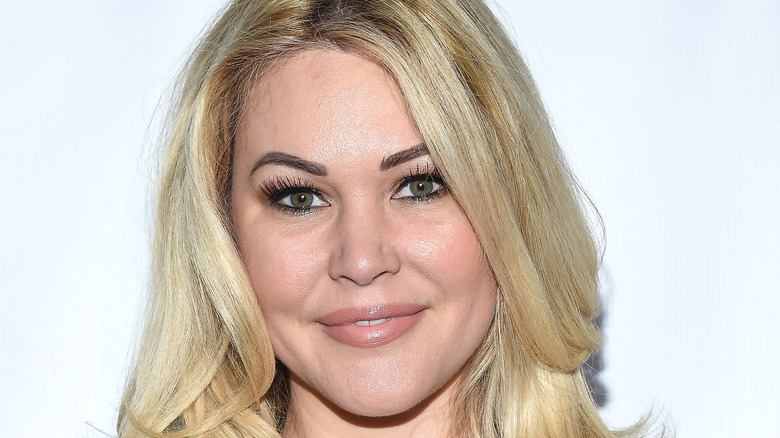 DFree/Shutterstock
Shanna Moakler, former Miss USA and Travis Barker's ex-wife, has been dating actor and poker player Matthew Rondeau since 2020, as per the Daily Mail. The couple's relationship has been tumultuous for the past two years. Last summer, the duo deleted photos of each other on social media. Rondeau confirmed that he called things off with the former "Big Brother" star in a July 2021 interview with Entertainment Tonight.
"I broke up with Shanna months ago," he said. "It is disappointing things couldn't work out between us two, but sometimes love isn't enough ... making that decision to have us move on and go our separate ways was not easy, but I know it was the right decision. And overall, beneficial for the both of us."
Despite the drama, the couple reconciled and got back together in October 2021. Rondeau told Page Six that at the time of their split, they were both dealing with individual personal issues that made it challenging to focus on their romance. It appeared that their relationship was heading in the right direction, but things took a turn for the worst in February.
Matthew Rondeau has been charged with domestic violence
Shanna Moakler and Matthew Rondeau got into a heated argument in February 2022 when things got physical, as per TMZ. Rondeau was arrested for domestic violence after allegedly hitting her amid accusations that she was cheating. Moakler reportedly ended things before she revealed she was pregnant with Rondeau's child (via TMZ). In March, the pair sought couples counseling with Dr. Drew in an attempt to mend their relationship. It was unclear if they were getting back together at the time, but it later became apparent that they were repairing their romance. Now, months after he was arrested and the duo reunited, Rondeau has been charged with battery, vandalism, and misdemeanor domestic violence, according to Page Six.
Despite the charges and drama, Moakler is standing by her boyfriend. She recently told TMZ, "I'm not pressing charges, I'm hoping the city attorney respects my wishes and drops everything as well," she continued, "I will be supporting Matthew 100%. This has disrupted our lives enough." Following the incident, Rondeau has remained pretty quiet. However, he just told TMZ, "I haven't even spoken or made a comment because I am so saddened and disgusted with the narrative the media has portrayed me as."
This month, Rondeau and Moakler enjoyed a romantic getaway in Cabo San Lucas, Mexico, according to photos obtained by the Daily Mail. Even after all of the legal trouble, it appears that Moakler and Rondeau are continuing to stick by each other's side.