Chris Rock Wants To Make One Thing Clear After The Oscars Slap Scandal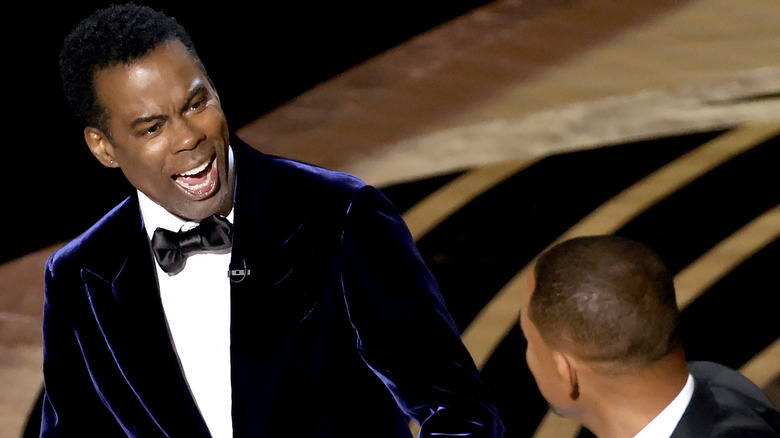 Neilson Barnard/Getty Images
Will Smith is still paying his dues for slapping Chris Rock at the 94th Academy Awards. According to The Hollywood Reporter, Smith received a 10-year ban from the Oscars and from any Academy events during that time frame as well. In addition, production for the "I Am Legend" star's upcoming Netflix film "Fast and Loose" and his movie "Bad Boys 4" with Sony came to a halt in light of everything that transpired, per Rolling Stone. 
Newsweek also reported that the "Seven Pounds" actor was losing about 8,000 followers a day since the fiasco. While most people online and in Hollywood were divided on who was in the wrong, Smith still issued in an apology to the comedian. "I was out of line and I was wrong," he wrote on Instagram. "I am embarrassed and my actions were not indicative of the man I want to be." 
However, despite being publicly humiliated on national television at one of the most prestigious award shows, Rock is adamant about one thing. 
Chris Rock claims he isn't a 'victim'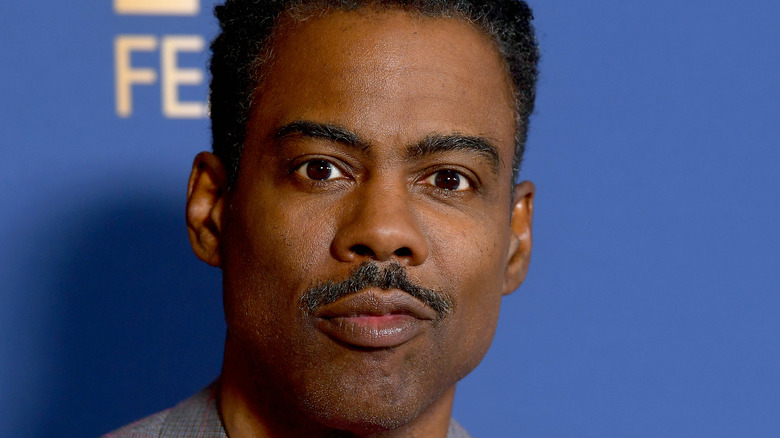 Matt Winkelmeyer/Getty Images
Chris Rock may have been assaulted, but he insists he is not a "victim" in any way. According to Us Weekly, Chris Rock — who is currently on tour with Kevin Hart — had a few things to get off his chest during his performance in New Jersey. "Anyone who says words hurt has never been punched in the face," a source told the outlet. Rock continued to crack jokes directed at the Will Smith situation, adding that the slap wasn't that serious. "I shook that s**t off and went to work the next day. I don't go to the hospital for a papercut," Rock added. 
According to Bloomberg, the comedian kicked off his "Ego Death" world tour back in April, and tickets to his show seemingly skyrocketed less than 24 hours after the slap. And that's not all. The price to see Rock more than tripled going from an average $46 to a whopping $341 on several resale sites. "We sold more tickets to see Chris Rock overnight than we did in the past month combined," TickPick shared on Twitter.
Although it's an unfortunate situation between two legends, it appears given all the love and support Rock has received throughout the process has motivated him to not be a victim and instead work towards coming out on top.