Academy Slaps Will Smith With Long-Term Ban For Oscars Incident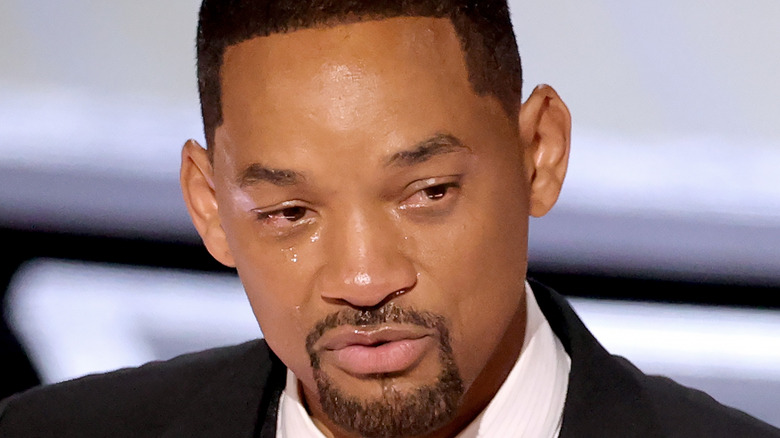 Neilson Barnard/Getty Images
The Academy of Motion Pictures and Arts has finally made a decision on Will Smith's satus following his slap of Chris Rock at the Oscars ceremony on March 27. During the televised ceremony, Smith went up onto the stage and struck Rock in the face after the comedian made a joke about his wife, Jada Pinkett Smith, and her baldness, as she suffers from alopecia. Smith then told Rock, "Keep my wife's name out of your f***ing mouth!" The slap went viral worldwide, and Smith was condemned by the Academy and fellow members for his spur-of-the-moment actions.
Smith later apologized for his behavior on Instagram, calling it "unacceptable and inexcusable," while the Academy launched an official investigation into his behavior. Smith also had resigned from the Academy on April 1.
Now, 12 days after the incident, the Academy has decided to slap Smith — and with a serious consequence. Here's everything we know about the decision.
Academy bans Will Smith from the Oscars
Neilson Barnard/Getty Images
On April 8, the Academy said its board of governors would ban Will Smith from any of its events, including the Oscars, for 10 years, according to The Hollywood Reporter.
"The 94th Oscars were meant to be a celebration of the many individuals in our community who did incredible work this past year," Academy President David Rubin and Chief Executive Dawn Hudson said in a statement, announcing the ban. "However, those moments were overshadowed by the unacceptable and harmful behavior we saw Mr. Smith exhibit on stage." They added that Smith's ban "is a step toward a larger goal of protecting the safety of our performers and guests, and restoring trust in the Academy."
Prior to the announcement, the academy had been under fire for allowing Smith to remain in his seat after he struck Rock, which Rubin and Hudson also apologized for in their statement. Meanwhile, a source told Hollywood Life that Rock is still shaken over the incident and has no plans to forgive Smith.