What We Know About Will Smith's Resignation From The Academy Following Oscar's Slap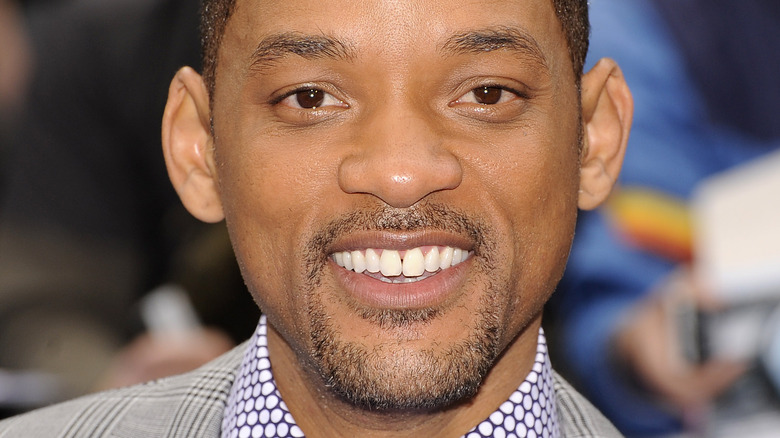 The Image Worx/Shutterstock
Rather than wait around to let the Academy of Motion Picture Arts and Sciences' Board of Governors decide whether he should be allowed to remain a member, Will Smith chose his own fate by announcing his resignation from the organization, as reported by Deadline.
The move came in the wake of allegations that the Academy lied about asking Will to leave the Oscars ceremony on March 27 after he slapped comedian Chris Rock. Instead of being escorted out by security, Will was allowed to remain at the event and later won the best actor award for his role in "King Richard." He apologized to the Academy in his acceptance speech and on Instagram, where he also wrote, "A joke about Jada's medical condition was too much for me to bear and I reacted emotionally." Rock had joked about Jada Pinkett Smith's bald head, and she has confessed that her hair loss caused by alopecia is a sensitive topic for her; on "Red Table Talk," she spoke about struggling with the possibility of no longer "having the choice to have hair or not." A source later told TMZ that Rock didn't know Jada had alopecia.
The Academy told AP that after Will slapped Rock, he "was asked to leave the ceremony and refused," but insiders who spoke to TMZ claimed that this never happened. Instead, the Academy waited to take action, and preemptively resigning from the organization might not spare Will from facing further consequences.
What Will Smith's resignation means for his future acting career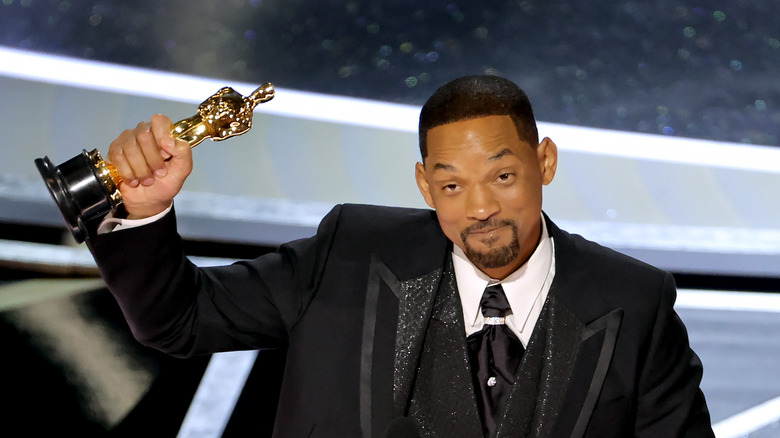 Neilson Barnard/Getty Images
Will Smith reportedly decided to take action because the Academy forewarned him that his punishment would likely include being kicked out of the organization for at least 10 years. In his resignation statement, Smith wrote that he was "heartbroken," per Deadline. "My actions at the 94th Academy Awards presentation were shocking, painful, and inexcusable," it read in part. "The list of those I have hurt is long and includes Chris, his family, many of my dear friends and loved ones, all those in attendance, and global audiences at home. I betrayed the trust of the Academy."
During an April 18 meeting, the Academy will decide what other disciplinary actions it might take. However, Deadline reports that Smith's Oscar will not be taken away, and according to The Hollywood Reporter, he probably won't be barred from receiving future Academy Award nominations. However, one anonymous industry vet told THR that some studios might not want Smith's name attached to their future projects. "Everyone would do the equation, 'I've got Will Smith, but now I've got this baggage and they're going to reshow the slap. Do I need that, and is so-and-so available?'" they said.
According to Variety, SAG-AFTRA is also considering punishing Smith in some way, but Rock reportedly isn't interested in retribution. He decided not to file charges against Smith, per Variety, and a friend of the comedian told Page Six that he has no interest in suing the actor.