Paul Sorvino's Wife Shares Heartbreaking Message After His Death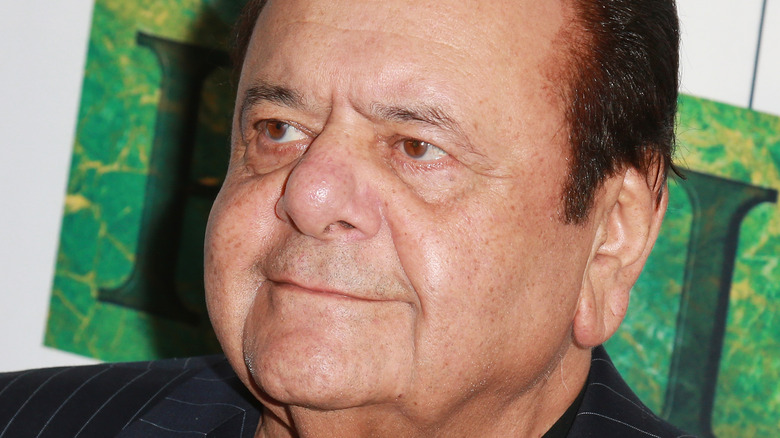 Leon Bennett/Getty Images
"Goodfellas" actor Paul Sorvino died on July 25 at age 83. According to Deadline, he struggled with multiple health issues and died of "natural causes." The actor was known for being in nearly 50 films (per TMZ) and is best known for his role as Paulie Cicero in Martin Scorsese's classic film as well as roles in "The Gambler," Baz Luhrmann's "Romeo + Juliet," and "The Rocketeer," per The Hollywood Reporter. Sorvino also starred in "Law & Order," acted on Broadway, and was a trained opera singer.
"Our hearts are broken, there will never be another Paul Sorvino, he was the love of my life, and one of the greatest performers to ever grace the screen and stage," Sorvino's wife Dee Dee said in a statement reported by the Associated Press. His wife was by his side when he passed.
Sorvino's death comes just weeks after his fellow "Goodfellas" co-star Ray Liotta tragically passed away. As per Page Six, Sorvino was previously married to realtor Vanessa Arico and actor Lorraine Davis, mother of Oscar-winner Mira Sorvino, before he married Dee Dee in 2015.
Dee Dee Sorvino is devastated about the loss of her husband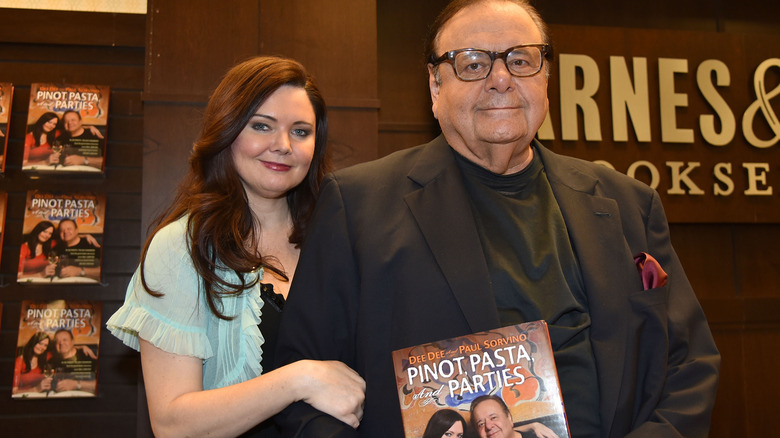 Brandon Williams/Getty Images
According to The Sun, Paul Sorvino met his future third wife Dee Dee during an interview on the Fox News show "Your World with Neal Cavuto" in 2013. She was a former aide to President George W. Bush, and she was on-air after him. It was apparently love at first sight for the actor.
"I went nuts as soon as I saw her," Sorvino told the Los Angeles Times in 2015 about the first time they met. "She's wearing this beautiful blue dress and she had an aura around her ... I said, 'Oh my God, that — this is gonna be for me.'" The loving couple even published a cookbook together in 2017 titled, "Pinot, Pasta and Parties."
After Sorvino's death was reported by his publicist, per Daily Mail, Dee Dee announced the passing on Twitter, expressing her feelings to her followers. "I am completely devastated," she tweeted on July 25. "The love of my life & the most wonderful man who has ever lived is gone. I am heartbroken." We're keeping Dee Dee and the rest of Sorvino's family in our thoughts and prayers during this difficult time.