Addison Rae Seemingly Addresses Her Dad's Messy Affair Drama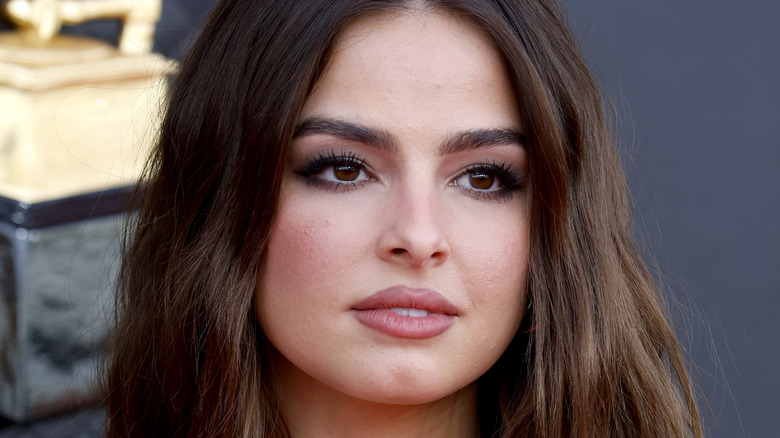 Frazer Harrison/Getty Images
Addison's Rae father, Monty Lopez, is facing heat after apparently having an affair with a 25-year-old woman named Renée Ash while still married to his wife Sheri Nicole Easterling, according to Page Six. Ash revealed that Lopez assured her that he and his wife were separated and getting a divorce, but that was clearly not the case. In fact, Sheri did change her Instagram bio to "single mom" after the apparent affair was made public (via Page Six). Lopez was also exposed on social media for hitting on other women, specifically young girls, in public while apparently dating Ash. In one TikTok video (via Instagram), Lopez is seen touching the lower backside of a 19-year-old girl in a bar. 
In an interview with Page Six, Ash said, "Addison and Sheri don't deserve this and neither do the other girls he's disrespected. I hope telling my story sheds light on a man who has gotten away with their power in the industry for too long." She also leaked messages that Lopez had sent her during their five-month affair. In the shared texts, Lopez tells Ash that they would have "amazing kids together" and that he would tell his children about their relationship in Ibiza.
According to a 2020 interview with Seventeen, Lopez and Easterling were on and off during Rae's childhood and ended up remarrying each other in 2017 after getting divorced years earlier. Rae has remained tightlipped about the matter, but she just broke her silence about how she's feeling right now.
Addison Rae admits she is struggling right now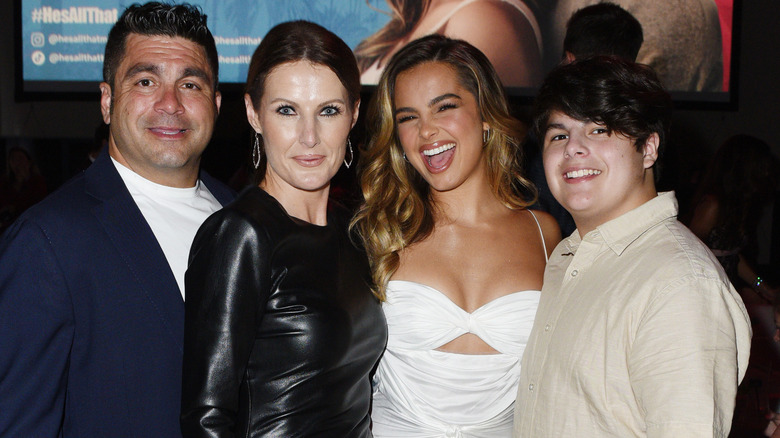 Vivien Killilea/Getty Images
Although her father, Monty Lopez, apparently stepped out and cheated on her mother Sheri Nicole Easterling, Addison Rae has yet to directly speak on the matter. She has been recently spotted by paparazzi running errands and attending pilates class, but has been laying low on certain social media platforms. Now, it appears that she may be opening up about how she's feeling after all of the drama surrounding her parents' relationship.
The TikTok star tweeted, "I've really been struggling to post and get out and do things but I love you all and you mean so much more to me than I can ever express." She thanked her supporters and ended her tweet writing, "life is weird but worth it."
It's unclear if she is struggling due to her father's affair or for another reason, but fans quickly began trending #WELOVEYOUADDISON on the platform afterward. Thousands of people shared messages and photos with the hashtag in support of the influencer. One user wrote, "Never give up. We are here for you." Another fan wrote, "take your time to feel comfortable again and heal. no matter what happens we will always be here for you." Fans will have to stick around to see if Rae ever opens up about her father's cheating scandal and where her relationship with Monty Lopez stands today.