What Happened To Mariah Balenciaga After RuPaul's Drag Race?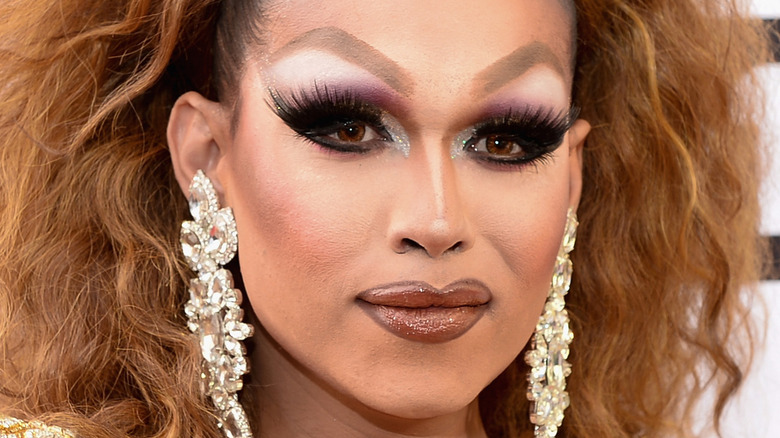 Tara Ziemba/Getty Images
Mariah Paris Balenciaga is an absolutely legendary figure in both the drag scene and the ballroom world. The Atlanta-based drag queen — whose birth name is Elijah Kelly – first appeared on the third season of "RuPaul's Drag Race," where she showcased her makeup skills, pageantry, and stunning outfits. But Balenciaga's downfall was her performance in the Snatch Game as Frida Kahlo, which sadly got her eliminated in ninth place.
Then, nearly 10 years after her initial run in the competition, Balenciaga was invited to return for "RuPaul's Drag Race All Stars" Season 5 in 2020. On the very first episode of the season, Balenciaga wowed audiences with her variety show act, which was a spoken-word performance art piece about violence against people of color. Although she was eliminated in eighth place, fans were extremely moved by Balenciaga's talent show act; it was ranked as one of the best acts to ever be shown on "All Stars" by Out Magazine.
"I know I've grown a lot," Balenciaga told Hollywood Life about her time on "All Stars." "I went on the show as a fully realized drag queen but I've grown so much since then. Not only have I evolved but also the industry of 'Drag Race' and the business of it has grown so much. And I was like, 'B***h I helped cultivate it so I want a piece of the pie too!'" So, what has Balenciaga done after getting her slice of "Drag Race" pie?
Mariah Balenciaga continues to entertain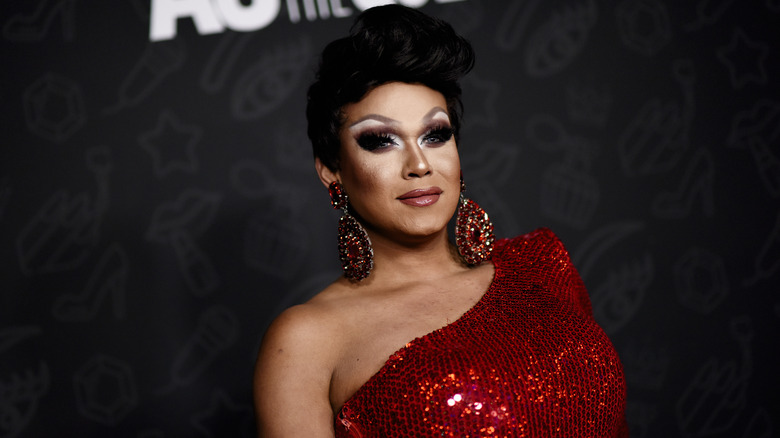 Chelsea Guglielmino/Getty Images
Mariah Paris Balenciaga is considered one of the OG "RuPaul's Drag Race" contestants, and she continues to slay around the world with her performances. Since appearing in Season 3, Balenciaga has been a staple in the "Drag Race" franchise; she has hosted booths at the drag convention run by RuPaul, and DragCon, both in the U.S. and the U.K. On the long-running WOWPresents web series "Fashion Photo RuView," which critiques the outfits from each episode of "Drag Race," Balenciaga has filled in as guest host many times over the years. Plus, RuPaul gave Balenciaga a cameo role in her TV series "AJ and the Queen," per IMDb.
Even though she started doing drag decades ago, Balenciaga always keeps it fresh. "Drag in 2020 means you are self-sufficient, beautiful, sickening, unapologetically you," she shared with Vogue India. "You are everything you want to be and more."
And Balenciaga is certainly self-sufficient from her career in drag and performing. She currently sells merchandise and has her very own line of candles! Balenciaga has also appeared in music videos, including for the songs Aly & AJ's "Star Maps" and Lizzo's "Juice." As a tribute to singer Jennifer Lopez, Balenciaga was featured as a J-Lo impersonator for a performance at the 2022 iHeart Radio Awards.
Mariah's legacy in the ballroom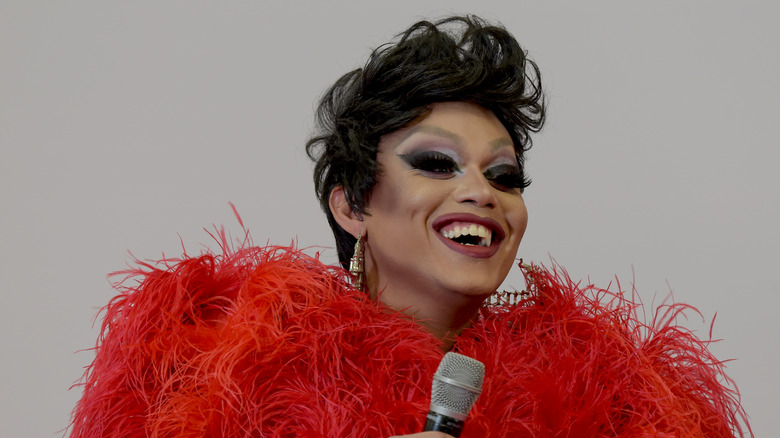 David M. Benett/Getty Images
Before she was on "RuPaul's Drag Race," Mariah Paris Balenciaga was making a name for herself in the ballroom scene in Atlanta. The queen told Socialite Life in 2011 that she was first "recruited" to do drag and perform in balls by the patriarch of the House of Armani. She would go on to be one of the founding members of the House of Balenciaga, which has "produced icons, legends, statements and stars in and out of the ballroom community" since 2002.
Balenciaga explained to Out Magazine in 2020 that she likes to compete in the face category, which is where she gets her Instagram nickname @mug4dayz. "When you go up there it's all about your presence, your attitude, being able to strategize and anticipate who might be competing," she explained. "You do all of this while making it look effortless and being confident and self-assured ... To do that and to have the poise and the confidence in the presence. Definitely, the ballroom gave me that."
In fact, Balenciaga is a legendary figure in the ballroom to this day for her success in the face category. In 2022, Balenciaga won a face-off (literally) against "Drag Race" Season 13 fan-favorite contestant Olivia Lux Mugler in The Coldest Winter Ever Ball in New York. If we know anything about Balenciaga, she'll continue to go far!