Fans Are Coming To Natalia Dyer's Defense After Nitpicking TikTok Goes Viral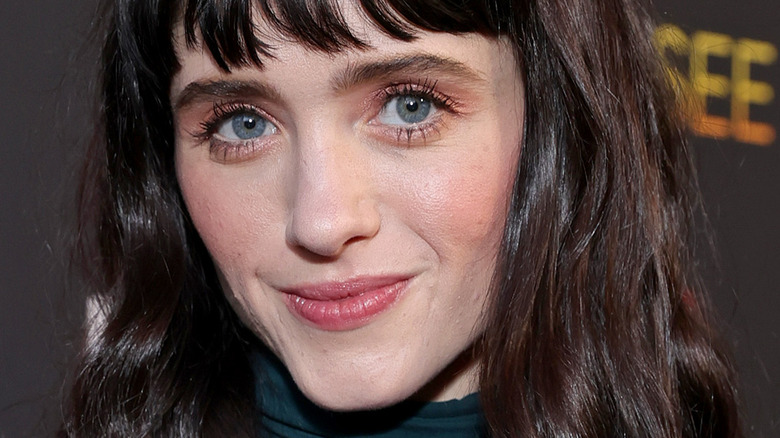 Emma Mcintyre/Getty Images
TikTok is home to things good, bad, and ugly, and unfortunately, Natalia Dyer had been thrust into the awful side of the popular social media app.
In a TikTok video that had gone viral, nurse practitioner Miranda Wilson pulled up a photo of Dyer and explained what she would do to her face if given a chance to be her injector. "We'd start by treating those masseters to help slim the face," she suggested, saying that the "Stranger Things" star would probably look better with a heart-shaped face (via USA Today). "Next, I would actually add a bit of chin filler just to help fill out her chin," she continued, adding that she would infuse a "little bit to the lips and then we'd get in there and do a little bit of botox." She also said she'd give the actor "a nice brow lift to help open up her eyes."
It didn't take long until the post backfired on Wilson. When the video packed with unsolicited cosmetic advice made its rounds on the internet, Dyer's fans wasted no time coming to her defense and calling out the nurse practitioner for making unwarranted comments about her looks.
Natalia Dyer's fans call out the TikToker for unwarranted comments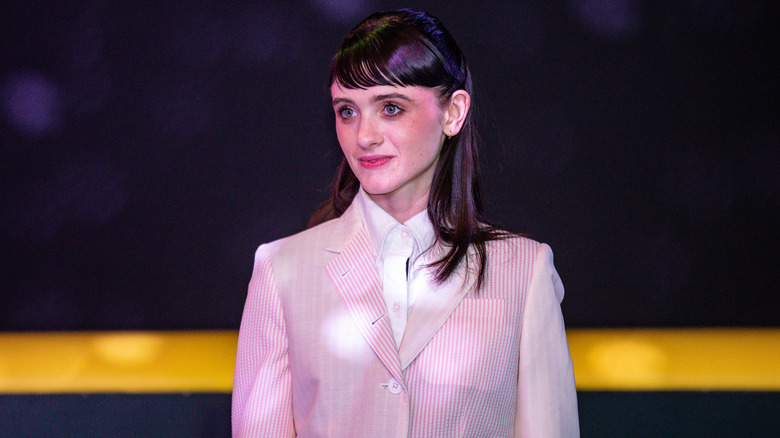 Manuel Velasquez/Getty Images
Natalia Dyer's fans immediately came to her defense, letting Miranda Wilson know that there's nothing wrong with her appearance, and that she is already beautiful as she is.
"that plastic surgeon on tik tok clearly have no idea what real beauty is because natalia dyer is GORGEOUS," one fan wrote. There's also a fan who pointed out how Dyer's unique features are what makes her more appealing. "the way people demonize other people's unique features like natalia dyer's jaw like can we acknowledge that her uniqueness is a huge factor in her beauty?" they wrote. "im tired of everyone being expected to look the exact same and being insulted for not fitting the mold." Another commenter underscored how male actors with similar features don't get ridiculed like Dyer. "I'm willing to bet a million dollars that the plastic surgeon listing all the changes she'd make to Natalia Dyer's face probably thinks Timothée Chalamet is perfect just the way he is," they wrote.
Wilson has since deleted the original video and issued an apology, clarifying that she never intended to come off as mean-spirited. "I just wanted to come on here and basically clear the air," she said. "I did not mean to offend anyone, including Natalia ... The photo was simply an example." Dyer has yet to address the situation, but in her recent feature in Vogue, she said that she feels the most beautiful when she's wearing less makeup: "I feel best when I look like myself, you know, like an enhanced version!"