Shawn Mendes Announces Sad Career News Amid Mental Health Struggles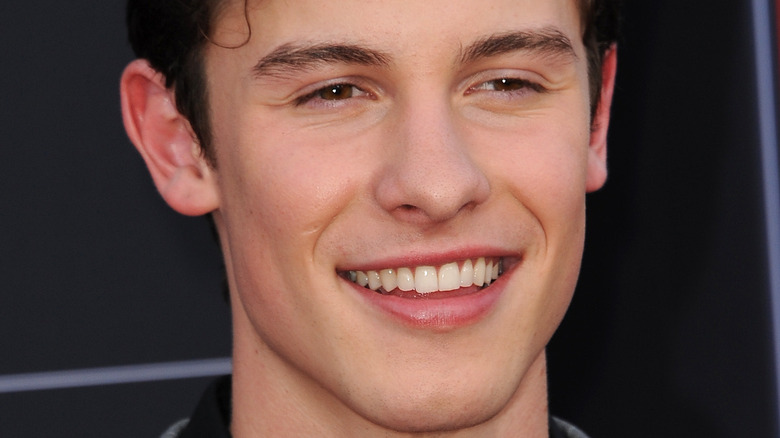 Tinseltown/Shutterstock
Singer and songwriter Shawn Mendes has been pretty open about his struggles in the spotlight. Mendes opened up about his mental health in his song "In My Blood," as the lyrics "Help me, it's like the walls are caving in / Sometimes I feel like giving up" reveal his struggles with anxiety, per Genius. In April, he shared a message on Twitter, saying, "The truth is even with so much success I still find it hard to feel like I'm not failing." 
Although the young pop star has had fun on the road for his "Wonder" world tour, he realized he had to put his health first. "This breaks my heart to have to say this, but unfortunately I'm going to have to postpone the next three weeks of shows through Uncasville, CT until further notice," Mendes said in a statement on July 8 (via E! News). He went on to say that he felt ready to perform, but underestimated the work the tour would take, and stated that he hit a "breaking point."
According to an interview with Billboard in March, he's connected with spirituality to help with his mental health, saying that it's "a part of my life that is much bigger than I actually even let on." The outlet also mentioned that his tour was his biggest tour yet, and unfortunately, it may have been too big for the young singer to handle.
Shawn Mendes cancels the rest of his Wonder world tour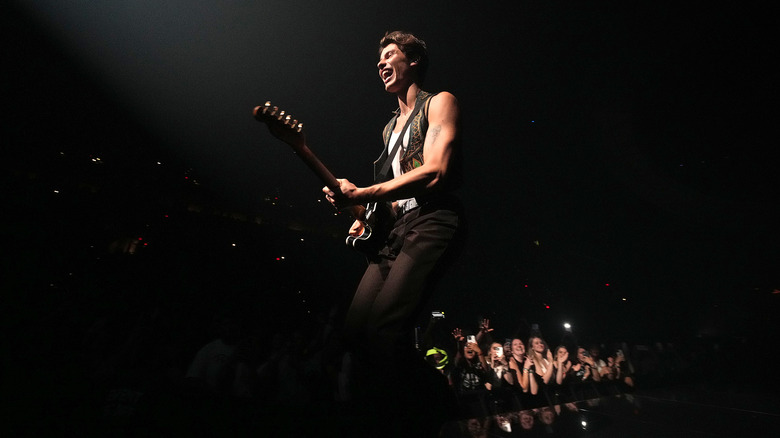 Kevin Mazur/Getty Images
Although Shawn Mendes left fans hopeful that he would go back to touring, that's unfortunately not the case now.
"As you guys know, I had to postpone the past few weeks of shows since I wasn't totally prepared for the toll that being back on the road would take on me," Mendes posted in a statement on Twitter on July 27. He mentioned that he's been working diligently with his team and health professionals, and they came to the conclusion that he needed more time to focus on himself. "I unfortunately have to cancel the rest of the tour dates in North America, and the UK/Europe," the singer continued.
Mendes stated that although he has to cancel his tour, he's still working on new music. The "Stitches" singer mentioned to GQ in 2020 how he shares more of his personal life in his music, saying, "I can speak to you clearly because I'm not dancing around my real self. I'm just being me with you. And that's beauty. And that's success." We look forward to hearing what Mendes is working on while he takes a break from being on the road.