Shawn Mendes Gets Personal In Cryptic Note About His Struggles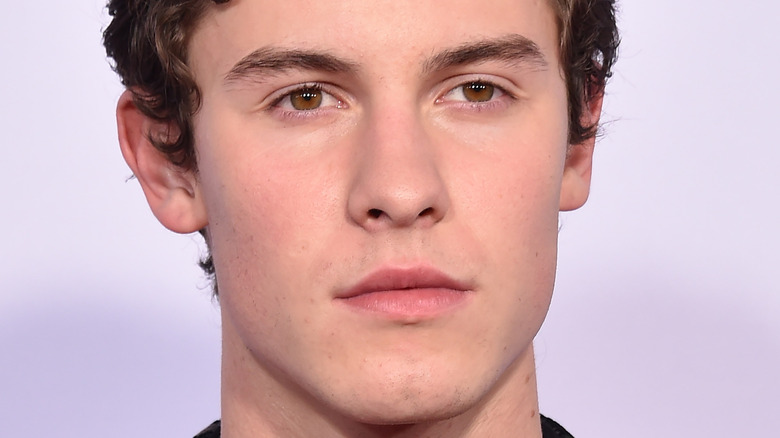 DFree/Shutterstock
Shawn Mendes is one of the hottest young stars in Hollywood, and it's hard to believe he's just 23 years old! It seems like Mendes has been around for far longer than his years, churning out singalong-worthy hits like "Stitches" and "There's Nothing Holdin' Me Back." There's no doubt that Mendes has the voice of an angel, but with fame comes a lot of interest in his personal life.
One of Mendes' most talked-about romances was with fellow singer Camila Cabello. According to Glamour, the pair had some flirty interactions before taking their relationship to the next level in July 2019, shortly after the release of their song "Señorita." Mendes gushed about his relationship with Cabello in his Netflix documentary, per Insider. "I don't think that I'm going to be able to write songs that really do it justice, that can really capture the things and the feelings with her," he confessed.
Sadly, the adorable romance came crashing down in November 2021. In an Instagram video this past March, Mendes talked about the breakup and all the hard stuff that came after it. "Like, who do I call when I'm like, in a panic attack? Who do I call when I'm like, f**king, on the edge?" he asked. "I think that's the reality that kinda I am on my own now after like, finally I am actually on my own ... that's my reality." Now, the singer is getting incredibly candid about another aspect of his life.
Shawn Mendes 'constantly feels like he's either flying or drowning'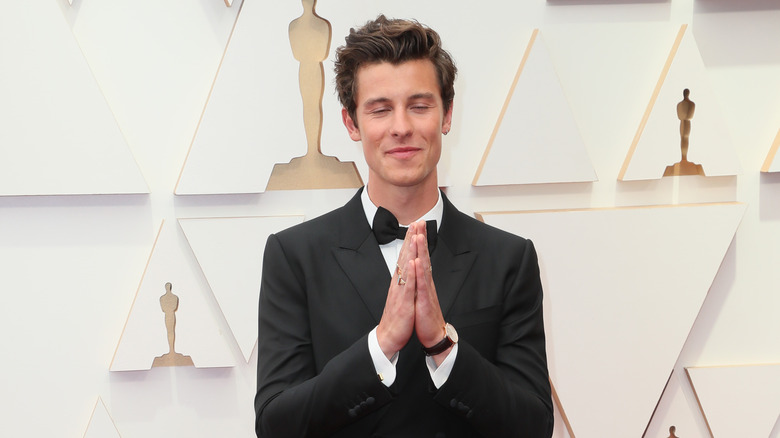 David Livingston/Getty Images
Shawn Mendes is letting it all out on social media. On April 19, Mendes took to his Twitter to share a lengthy note revealing his feelings about life and the struggles he deals with regularly. "Sometimes i ask myself what it is that i should be doing with my life and what i always hear in return is 'to tell the truth, to be the truth' i feel like that's a hard thing to do though," the singer began the lengthy post. He also worried that if fans knew that "truth," it could change their opinion of him. "They might become bored of me. so in those moments of feeling low i either put on a show or hide," Mendes explained.
The singer "constantly feels like he's either flying or drowning," adding that "maybe that's just what it is to be in your 20's idk, or maybe that's just me." Mendes stated that he hopes to "show up in the world as my 100% true honest unique self and not care what anyone thinks," but he confessed that he occasionally does get preoccupied by that. "The truth is even with so much success I still find it hard to feel like I'm not failing," he added, sharing that sometimes he's focused on what's lacking in his life. Mendes ended the post with hopes that his words would "resonate with some people"
In a later tweet, the singer assured fans that he's "so okay," but felt the need to speak his truth.