Why Grace VanderWaal Doesn't Like Being Compared To Taylor Swift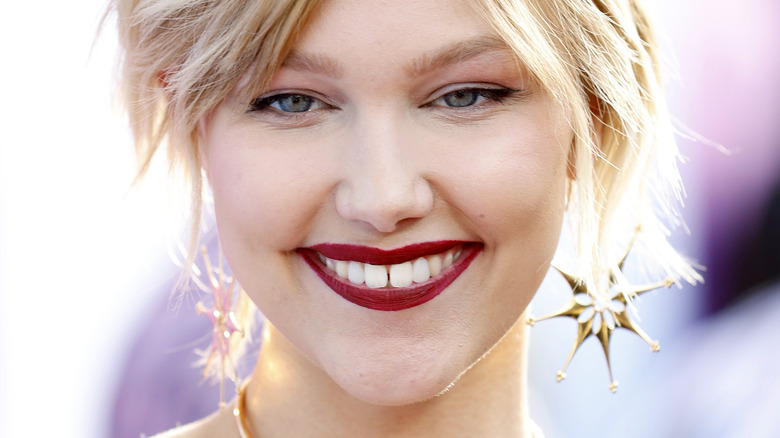 Frazer Harrison/Getty Images
Grace VanderWaal has been making a name for herself since she stepped on the stage of "America's Got Talent" at 12 years old. With her ukulele in tow, she stunned the audience and judges by performing an original song, "I Don't Know My Name," earning her raving applause and a one-way ticket to the live shows, thanks to judge Howie Mandel hitting the golden buzzer. VanderWaal went on to win the grand prize and was crowned the winner of the 11th season of the popular talent show.
"She doesn't sound like a little girl, she doesn't sing little-girl songs," judge Heidi Klum told Us Weekly at the time. "She's so pure, whatever comes from her heart to the pen to the paper is so special." Simon Cowell gushed about her talents, too, saying that she's one of a kind. "There's no question about this girl is a smart girl. She's connected with people. I think when you're that age and you want to be a pop star, you gotta have trust," Cowell told the outlet. "She finished her performance and I went up to her and I said, 'Not many people I trust in this world, but I trust you.' What she did tonight was incredible."
But, from the get-go, VanderWaal has been compared to Taylor Swift, with many saying she just may be the next America's sweetheart. The young singer, however, begs to differ, and asked everyone to refrain from making comparisons.
Grace VanderWaal doesn't want to be compared to anyone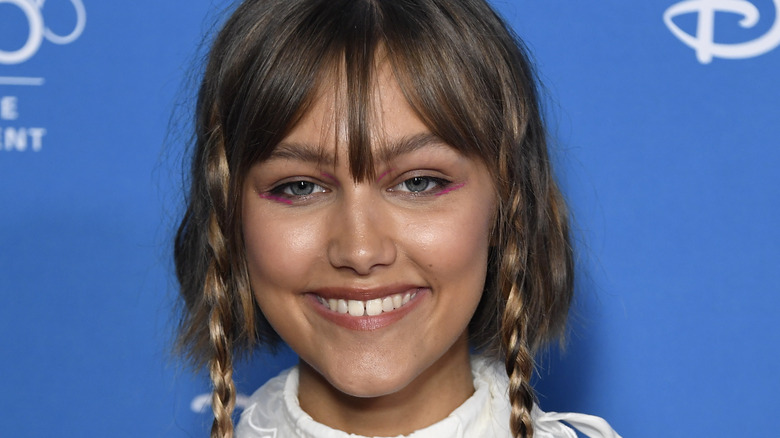 Frazer Harrison/Getty Images
Grace VanderWaal wants to remind everyone that she's not the "next Taylor Swift." In fact, she doesn't want to be the next anyone.
In a since-deleted Instagram video posted in 2016, the singer-songwriter pleaded with everyone to stop comparing her to other artists. "I ain't tryin' to be Sia," she said (via Teen Vogue). "I ain't tryin' to be Melanie Martinez. I don't want to be Taylor Swift. I just want to be me, so please stop comparing." VanderWaal explained that the comparisons have bothered her for a long time, so she wanted to get it off her chest. "I just want to say something that's been bothering me for a while and it's that I just want to be grace!" she added. "Not Taylor Swift or Melanie or anyone else that I'm compared to! I'm so grateful and take it as a HUGE compliment but I'm just trying to be me."
She also wants to make it clear that she's not ungrateful. Speaking to Us Weekly in 2016, she said that it's been a "blessing" to be compared to superstars. "Honestly, a lot — all celebrities have flack and stuff around them, but what it all comes down to is that they're all amazing musicians that all write amazing songs," VanderWaal mused. "To even have someone think about comparing me to someone like that is just truly a blessing."
Inside Grace VanderWaal's career today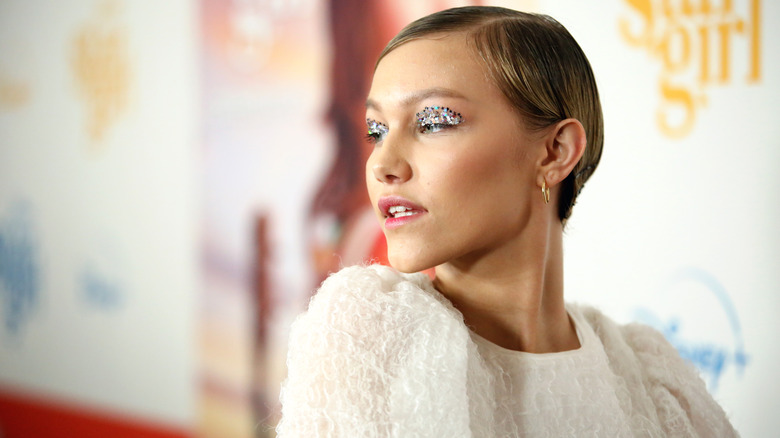 Jesse Grant/Getty Images
Grace VanderWaal has come a long way since her "America's Got Talent" days. In an interview with E! News, she opened up about what it's like to grow up under the spotlight, and how it has affected her mental health.
"Looking back, I have definitely faced the mental repercussions of that growing up," the now-18-year-old dished. "I feel like I'm still struggling...I feel like I keep learning about how to take care of myself better and my biggest thing recently is just acknowledging your triggers." And, while it's unfortunate that she was on the receiving end of so much scrutiny in the past, she says it has helped her grow. "I went through a ton of hate online when I was really young. I'm happy it happened though because it prepared me for this life."
Now, the artist is preparing to show everyone a new side of her — something no one has seen before. "I'm also just telling a story that I haven't really told before, I've always hidden it," she told Fault Magazine. "I feel like I'm finally coping with that and I really want to invite fans into what I haven't said about my life with all the good things and bad things I couldn't really speak about before." VanderWaal also says she's never been more thrilled about sharing her work. "I think that I'm in a really interesting place in my career and that's why I'm so excited about what I've been writing," she added. "I'm 18 years old and I've been through a lot and I feel like I'm more unfiltered and vulnerable than I've ever been before."