Katie Holmes Crushes All Her Fans' Dreams About Her Most Famous Role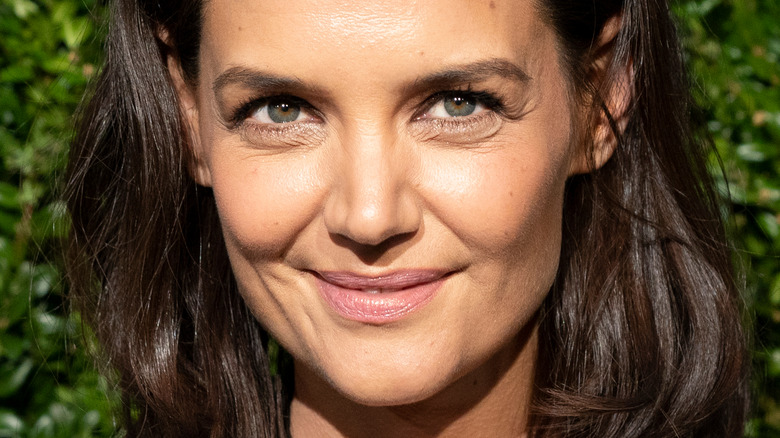 lev radin/Shutterstock
While one of Katie Holmes' most memorable moments in real life was her marriage (and its subsequent demise) to Tom Cruise, on-screen, fans undoubtedly knew her best as Joey Potter on "Dawson's Creek." According to IMDb, Holmes appeared in the series from 1999 to 2003. Many shed tears when the series ended, but we can all take solace in the fact that we can at least watch re-runs.
Holmes regularly gets asked about what it was like to be part of such an iconic show, and in an interview with Entertainment Tonight, she explained what made the show so special for fans. "I think it's simplicity. It was, you know, four kids trying to figure out how to grow up. Going through the emotions of that," she told the outlet, while promoting her new film, "Alone Together." She added, "That was before phones and before the world really changed. So, there's an element to it — to a right now — that's very nostalgic. Like, wow, I can't even remember that time before we were always looking at our screen."
Over the years, many fans have taken to social media to plead with the cast to do a reboot of the hit. "Waiting for the Dawsons Creek reboot since they rebooting d**n near everything," one person tweeted. "Having such a strong urge to write a dawsons creek reboot," another fan wrote in 2020. So, how does Katie Holmes feel about reprising her role?
Katie Holmes shatters Dawson's Creek fans' dreams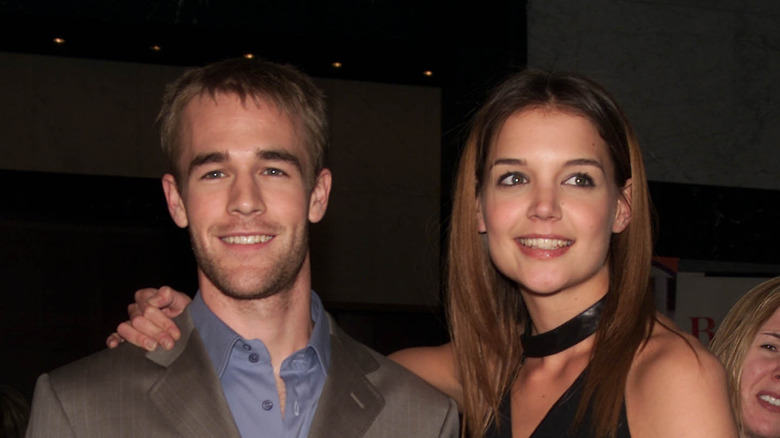 Evan Agostini/Getty Images
While most fans would be completely on-board for a "Dawson's Creek" reboot, some members of the cast don't exactly feel the same way. Since she appeared in the series, Katie Holmes has established a standalone career. Several times, however, the press has asked her about a potential "Creek" reunion, including in a July interview with ScreenRant. Sadly, Holmes' answer does not align with the one fans were hoping for.
When asked about playing the role of Joey Potter again, Holmes told the outlet, "No ... I'm so grateful for that experience. We've definitely talked about it over the years, but I feel like that show captured that time period and that time in all of our lives." The star added that it's great that fans are so "nostalgic for it," adding that she is too, but she has other reasons for not wanting a reunion. "But it's like, do we want to see them not at that age? I don't know. I don't think [so]. We all decided we don't actually," the star confessed. Homes added that the cast had tossed around the idea for quite some time.
Even though Holmes is not on board with a reunion, "Dawson's Creek" was still pretty good to her bank account. According to Celebrity Net Worth, the star initially made $30,000 an episode, but once it became uber-popular, she netted $175,000 an episode. With 24 episodes a season, that's a whole lot of cash if you do the math!