Is Candace Cameron Bure's Daughter Natasha Bure An Actor Like Her Mom?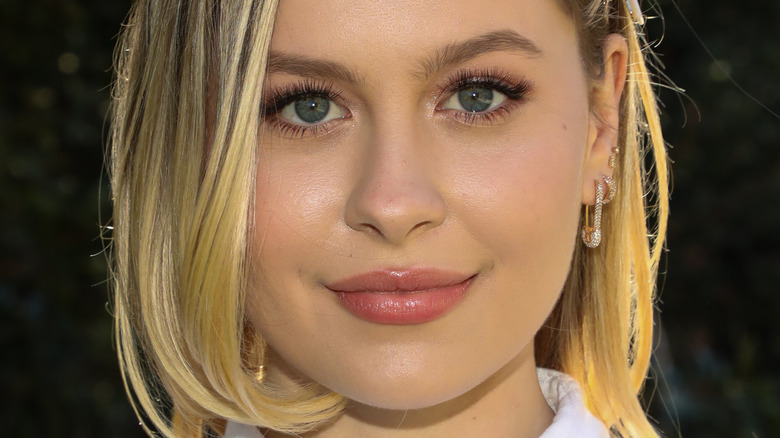 Paul Archuleta/Getty Images
In addition to being a notable actor in Hollywood, Candace Cameron Bure is also a mom to three children. The "Fuller House" star and her husband, Valeri Bure, have two sons, Lev and Maksim, and one daughter, Natasha, per Us Weekly. During a 2020 interview with Closer Weekly, Candace spoke about how her and Valeri are both encouraging of their childrens' aspirations in life. "My husband's super supportive of whatever our kids' dreams are ... both of us [are]," she said.
Natasha, who was born in 1998, is the eldest of the Bure children. In 2017, Natasha did an interview in which she recalled learning of her famous mom's acting career while she was growing up. "I just remember when we were living back in Florida, and [Candace] would just be on the TV. We would always have ['Full House'] recorded," Natasha told Justine Magazine. "My family was very strict about what TV we watched, but 'Full House' was always something that we were able to watch." 
Since experiencing this exposure to acting from an early age, Natasha has developed her own ambitions in the entertainment industry.
Natasha Bure acts, sings, and more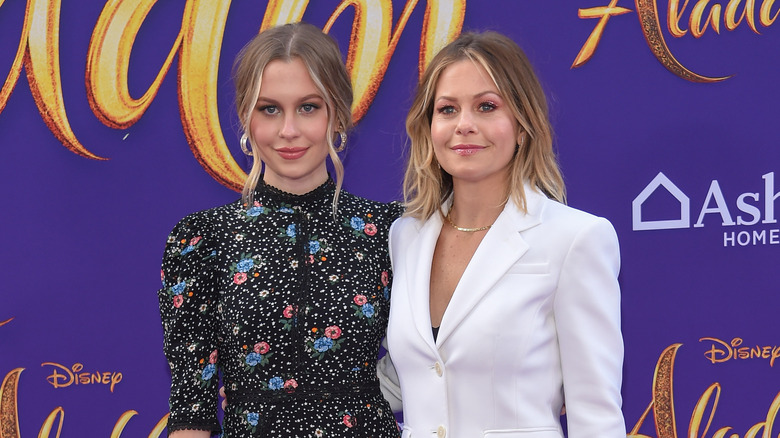 DFree/Shutterstock
Just like her celeb mom, Candace Cameron Bure, Natasha Bure has a love for acting. The only daughter of Candace currently has a total of 10 acting credits to her name, with her first job being a guest spot on the hit series "Make It or Break It," which she appeared on in 2011. When she was a guest on the "Austin AF" podcast in 2022, Natasha named her numerous professional pursuits, including acting. "I started out doing social media and YouTube, Instagram, and then I also act," Natasha said. "I do music, I've written a book, I kind of just spread myself all over."
The multi-talented entertainer also told Parade in 2019 that both music and acting are "huge passion[s]" of hers, and she "ultimately would love to do both" in her career. Since her first role, Natasha has continued to develop her acting resume with parts on numerous films and TV shows, including playing lead characters in the 2019 rom-com, "Faith, Hope & Love" and the 2021 drama, "Don't Sweat the Small Stuff: The Kristine Carlson Story." Furthermore, Natasha has acted in projects also starring Candace, such as "Fuller House" and "Aurora Teagarden Mysteries." 
Although the mother-daughter duo has collaborated in the past, Natasha plans to pave her own path in Hollywood.
Natasha Bure addressed a 'misconception' about her acting career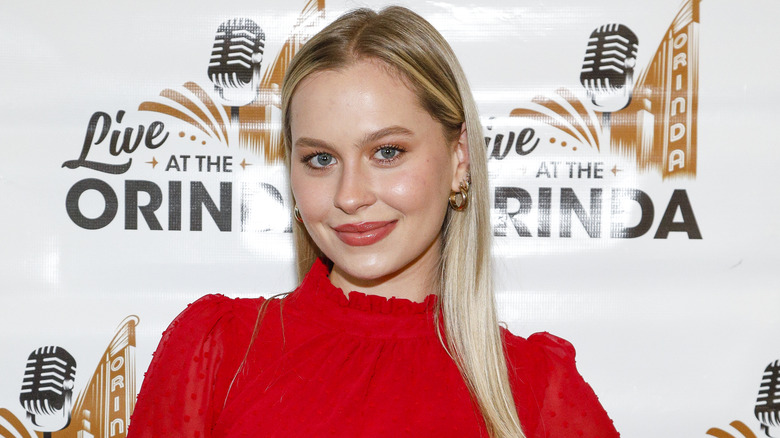 Kimberly White/Getty Images
Natasha Bure has explained that she is independently making a name for herself through a dedication to her craft. The daughter of celeb couple Candace Cameron Bure and Valeri Bure spoke to TODAY in 2022 about the notion that she gets acting roles due to her mother's industry connections, saying that it's in an inaccurate assumption. "I work hard for everything that I do, and I'm out here like everyone else just grinding and trying to follow my dreams and make them come true," Natasha said. "So I think that's one misconception that's a little bit frustrating to see." She added that "It's a struggle" being an entertainer, and she is "grateful for any opportunity" she receives.
In addition, Natasha has revealed that being an actor is something she desired even before learning of her mom's profession. "I didn't even really see [my mom] work until I was probably 10 or 11, and by then, I already knew what I wanted to do," she said on the "Conversations with Olivia Jade" podcast in February 2022. 
Through Natasha's acting journey, Candace has remained a positive parent, telling Forbes in 2021 she is a "supportive mom from the sidelines" who is "cheering [Natasha] on." Natasha has returned the show of support for her parents, calling them "the coolest" in a touching Instagram post. "I wanna be them when I grow up," the actor gushed.