Jason Momoa's Relationship With Eiza Gonzalez Appears To Be Back On Track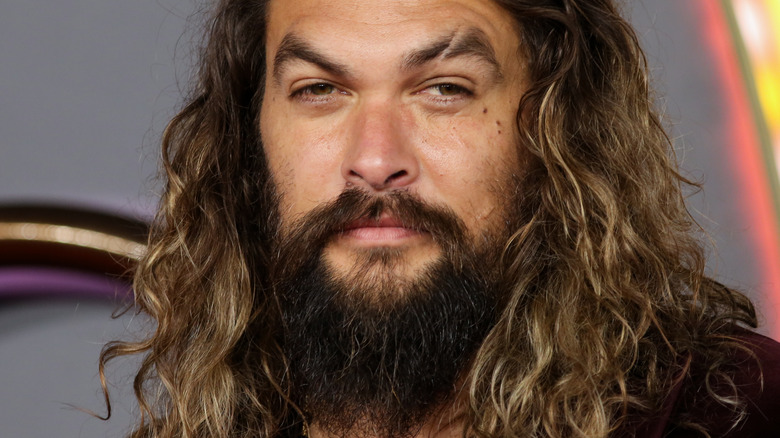 Lia Toby/Getty Images
Let's check in on Jason Momoa and his always-dynamic romantic life, shall we? After announcing the split from Lisa Bonet, to whom he was married for five years (and together for 12 years before that!) and shared two children, Momoa appeared to go through a short period of post-divorce aimless sadness. (Pictures of divorced Ben Affleck are a pretty good example of this general vibe). Things started looking up when People confirmed that the "Aquaman" star was dating fellow actor Eiza Gonzalez in May 2022. 
But then things started looking down again when People reported that Momoa and Gonzalez had broken up in June 2022, though they were "hoping they might work it out." People's source added, "They love each other very much having dated quietly for some time before it became public. They are in different life stages." 
Well, get ready for another twist on this roller coaster called Love, because it looks as though things have started looking up for Momoa and Gonzalez again.
Jason Momoa and Eiza Gonzalez pictured motorcycling together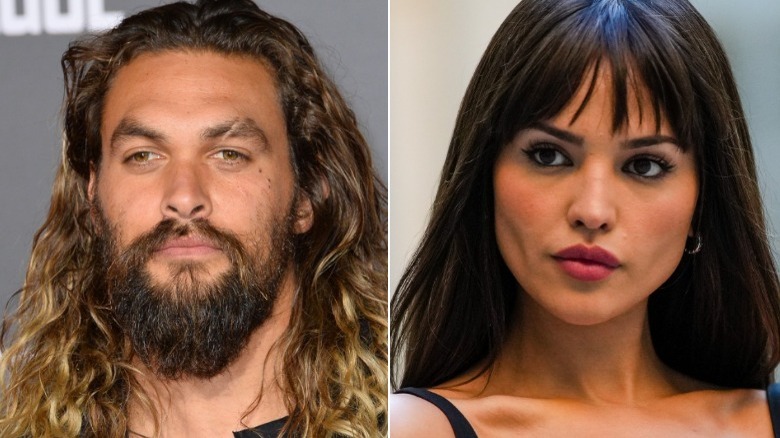 Featureflash Photo Agency/Shutterstock & Edward Berthelot/Getty Images
There were whispers of a Jason Momoa and Eiza Gonzalez reconciliation before, but photos of the pair's idyllic motorcycle ride around Southern California sure doesn't seem like it's platonic. The Daily Mail was the first to obtain the pictures, which show Gonzalez on the back of Momoa's Harley Davidson, hugging him around the middle in the traditional biker girlfriend position. Momoa is seen wearing a light pink sweatshirt, which we find cute, while Gonzalez sported a trendy varsity jacket. They both wore helmets because safety first. 
This little motorcycle jaunt certainly seems to indicate that when the two were spotted at the same London restaurant at the same time, as reported by People, the rumors that they are back on track could have some weight. Now this is all very convincing circumstantial evidence that this relationship is back on. However, until we get a positive confirmation of rekindled romance (a cameo on social media perhaps?), we will wait to make a final ruling.