Will Smith's Long-Awaited Oscars Slap Apology Has Everyone Saying The Same Thing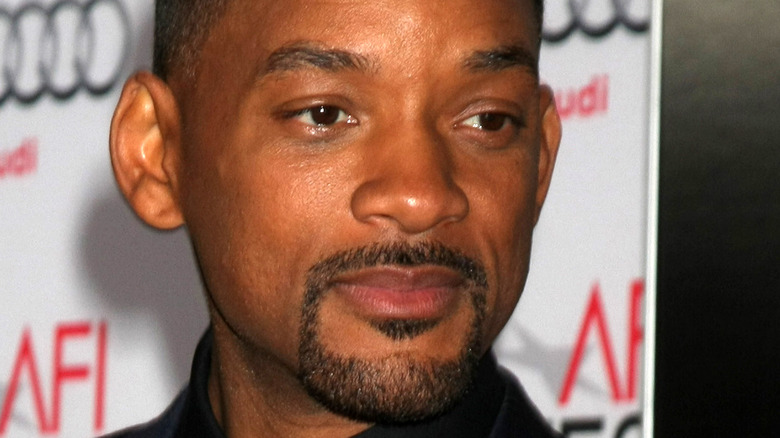 Kathy Hutchins/Shutterstock
It's been over four months since Will Smith slapped Chris Rock at the Oscars, ordering him to keep Jada Pinkett Smith's "name out of [his] f****** mouth." The moment, which was dubbed by YouTube re-uploads as "the slap heard 'round the world," set the Internet ablaze and resulted in the Academy banning Smith from the Oscars for ten years, according to Variety.
Following the incident, it seemed as though everyone had something to say ... except for Smith himself. Rock has joked about the slap in his stand-up sets, with ET recounting a joke he made about cancel culture and the assault: "Anyone who says words hurt has never been punched in the face." Smith, meanwhile, had been entirely silent on the matter since posting an Instagram statement the day after the Oscars.
Now, he's returned to social media with a bombshell video, addressing the many questions that have been asked in the months following the slap. The nearly six-minute clip had fellow comedians like Kevin Hart and King Bach leaving comments of support, but some fans are less than impressed.
Some weren't buying Will Smith's latest apology to Chris Rock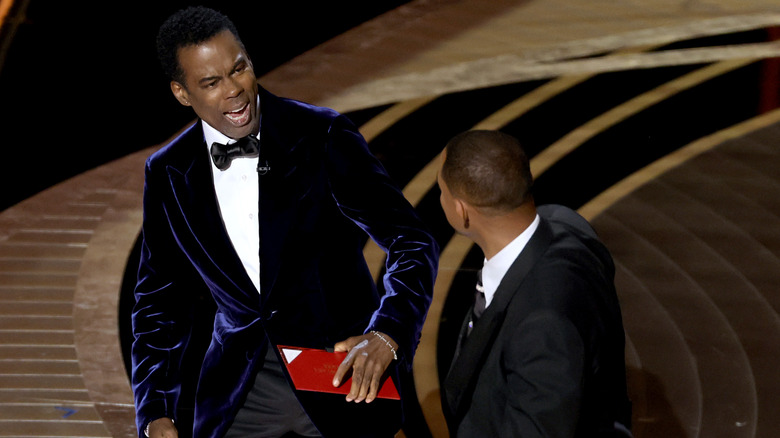 Neilson Barnard/Getty Images
In his video, posted to YouTube and his Instagram page, Will Smith sits down to answer the public's questions and issue a few more apologies. He started by addressing why he didn't immediately apologize to Chris Rock, given that he named best actor and handed a microphone soon after the incident. Smith explained that, by that time, he was completely "fogged out." He also clarified that his wife, Jada Pinkett Smith, had not encouraged him to confront Rock about his joke at her expense; the poor decision was entirely his own.
Though he shared that Rock was not ready to speak with him privately, Smith expressed his regret publicly once again, and also made apologies to Rock's family, his fellow nominees, and his supporters whom he let down. "I am deeply devoted and committed to putting light and love and joy into the world," he said in conclusion. "If you hang on, I promise we'll be able to be friends again."
Though many comments on his posts are positive and forgiving, others were skeptical. "That Will Smith apology video is painful to watch," wrote one Twitter user. "It doesn't come across as genuine." Another said, "Still blames #ChrisRock ... non-apology 'apology.' Guess he's feeling a hit in his wallet." Still, there seems to be hope for redemption, even among those who aren't currently fans. One person tweeted, "Will Smith still has along way to go. This is a start."