Chris Rock Took A Brutal Dig At Will Smith At His Latest Comedy Show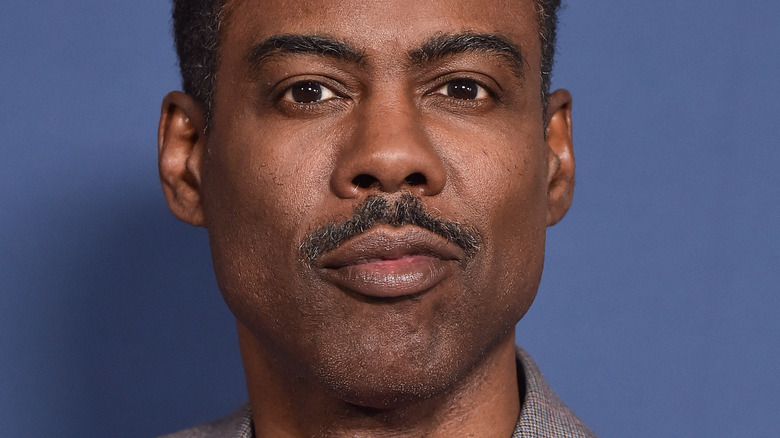 DFree/Shutterstock
Chris Rock is speaking out about his physical altercation with Will Smith at the 94th Academy Awards, and the comedian is not pulling any punches (pun intended). The drama — which unfolded during the March 2022 award ceremony — saw Smith storm the stage and slap Rock after he made a joke likening Jada Pinkett Smith's shaved head to Demi Moore's character in "G.I. Jane." Following the altercation, Rock vaguely addressed the ordeal at the Boston show for his "Ego Death" comedy tour.
"I don't have a bunch of s*** about what happened, so if you came to hear that, I have a whole show I wrote before this weekend. I'm still kind of processing what happened," Rock said, per TMZ. "So, at some point, I'll talk about that s***. And it will be serious and funny."
Now, Rock is explicitly addressing the controversial moment and is taking no prisoners. While performing at a recent comedy show, the "Grown Ups" actor took a brutal dig at Smith.
Chris Rock calls Will Smith soft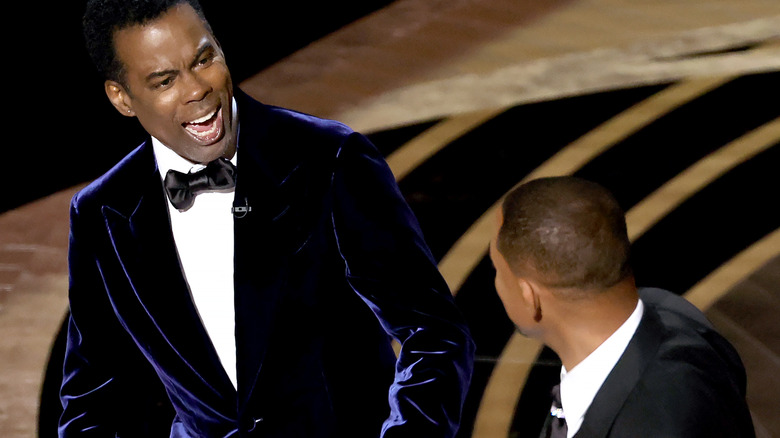 Neilson Barnard/Getty Images
Months after the slap heard around the world, involving Will Smith and Chris Rock, Rock has taken a jab at Smith, and it was very direct. While performing alongside comedian Dave Chappelle, who was recently attacked by a fan during a comedy show, Rock made his feelings about Smith abundantly clear.
"I got smacked by the softest n**** that ever rapped," Rock said to Chappelle during a secret comedy show in Los Angeles, per The Hollywood Reporter. Rock's declaration came after Chapelle joked that he "got smacked by a homeless guy with leaves in his hair."
While Smith has not responded to Rock's statement directly, the comedian's claim is sure to reignite a decades-old sentiment about the rapper-turned-actor, which Smith also acknowledged in his memoir, "Will." Smith explains in the book that his "middle-class upbringing" and refusal to use expletives in his music led to him being labeled "corny" and "soft," according to Insider.