What's The Real Meaning Of Virgo's Groove By Beyonce? Here's What We Think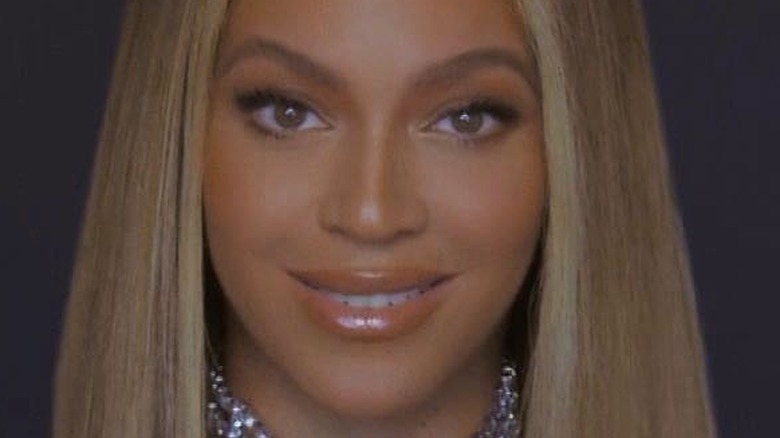 Bet Awards 2020/Getty Images
Beyoncé just dropped her seventh studio album "Renaissance," which follows the release of her 2016 project "Lemonade," and the internet has practically exploded with reactions. The "Break My Soul" singer posted on Instagram as soon as it was released and said, "We are going to take our time and enjoy the music." She continued, "I will continue to give my all and do my best to bring you joy." The project features 16 songs, including her smash-hit single "Break My Soul," and marks the first act of a three-part project, according to her official website.
Although the album only came out on July 29, fans are already claiming their favorites and one is definitely "Virgo's Groove." As the Beyhive already knows, Beyoncé was born on September 4, 1981, and her zodiac sign is Virgo. In a 2011 interview with Dazed and Confused magazine, the singer said (via HipHopWired), "I am a Virgo to the tee! When I do something, I do it 100 percent. I've always been that way. I'm all or nothing."
It seems that Beyoncé has always accepted her Virgo traits, so a track titled "Virgo's Groove" wasn't exactly a surprise for fans. However, despite the track's name and assumptions about the song before it was released, "Virgo's Groove" may not have a ton to do with astrology.
Virgo's Groove leaves little up to the listener's imagination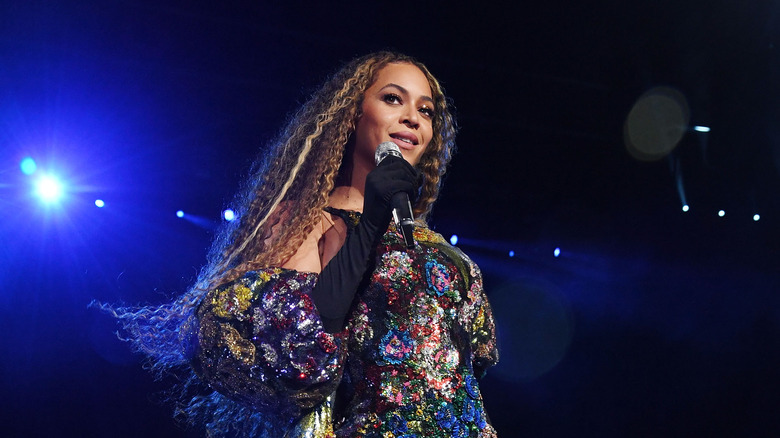 Kevin Mazur/Getty Images
Virgos are apparently good lovers and Beyoncé is making that clear in her new song "Virgo's Groove." The track, which follows "Plastic Off The Sofa," may be referencing Beyoncé's groove in the bedroom. It begins with Beyoncé telling her partner to come over to spend some time alone with her, according to the lyrics by Genius. She continues to sing, "I want it right here, right now...cuddled up on the couch." Beyoncé makes several sexual references throughout the song such as motorboat and lines like "we still grind like we used to." Innuendos are also made, such as referencing and referring to sex as a "magic ride."
Throughout "Virgo's Groove," Beyoncé tells her lover what she wants him to do with her in bed and calls him the love of her life. It's clear that the song is about being intimate with the person you love. Lines like "Bring all those emotions and show me how you feel inside" as well as "you don't need no excuse to touch somebody" give that away for listeners. 
This track delicately shows off her vocal range with beautiful vocal runs and riffs throughout the song. "Virgo's Groove" is the longest song on "Renaissance," but it doesn't seem like fans are complaining about it. One fan even tweeted a bold claim, saying, "Virgo's Groove song of the century." Fans are loving "Renaissance" so much so far; they're already talking about Beyoncé touring again.