What Happened To Javonny Vega After Love Island: USA?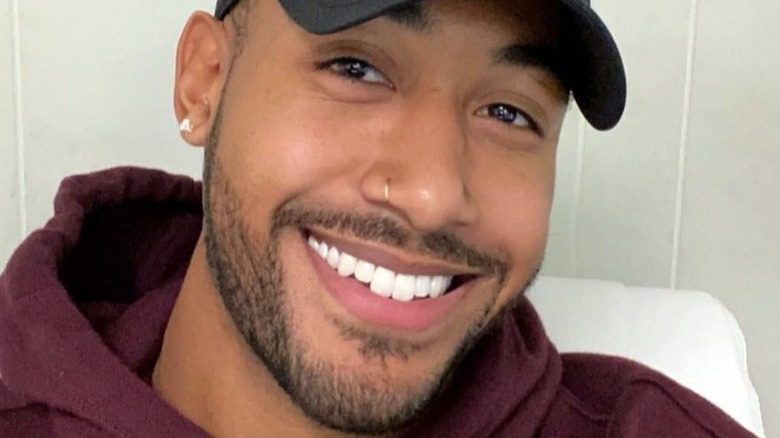 Instagram
"Love Island" fan-favorite Javonny Vega initially made headlines with his joyous personality, playful demeanor, and wild antics during "Love Island: USA" Season 3.
The reality show is an American spin-off of the original "Love Island," a British show (which has an Australian version as well), that revolves around a group of beautiful singles who try to form genuine connections while under 24-hour surveillance, per The Hollywood Reporter. New members arrive throughout the season, which ultimately may throw off the connections already formed. If you're single at the end of the week, you're at risk of being voted off the island altogether. The goal of each contestant is to make it to the end of the season with a partner, if they do, they stand a chance to win $100,000, according to the outlet. The hit television show is full of onscreen gossip, romance, and drama for fans to take to the Twitterverse.
Vega and Olivia Kaiser were coupled up at the beginning of "Love Island: USA" Season 3," and the pair initially thought they could be a match. However, Kaiser quickly friend-zoned Vega, before heading to Casa Amor solo, which resulted in his time on the island coming to an end. Although his time at the villa was short-lived, the real estate businessman knew there was more in store.
Javonny Vega got back on television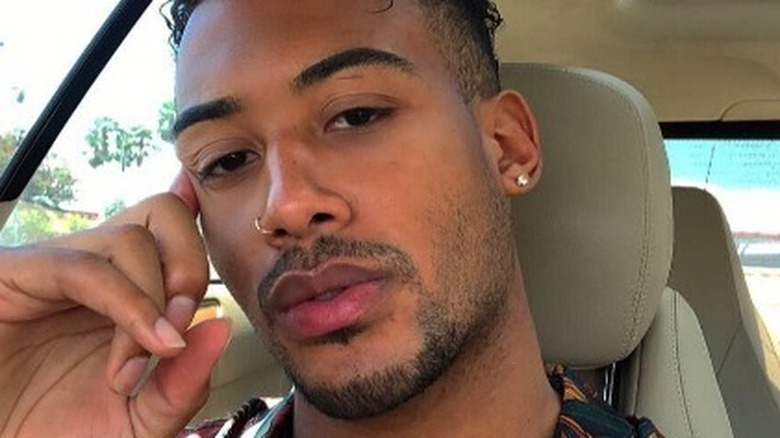 Instagram
Javonny Vega was a natural while on "Love Island: USA." Though he had a larger-than-life personality that viewers craved, many fans may be shocked to find out that it was actually his first television show, according to TV Overmind. Thankfully, fans didn't have to wait much longer to see the beloved star back on their TV screens.
In July 2022, Vegas announced he would be joining CBS "The Challenge: USA," along with 27 other contestants who have appeared on other reality TV shows such as "Survivor," "Big Brother," and "The Amazing Race." A few of his former Love Islanders also joined him for the adventure-packed ride. Per Deadline, on "The Challenge: USA," players face off to earn money for their challenge accounts by winning challenges or eliminating their opponents. In addition to the cash prize, the cast will be competing for a spot on "The Challenge: Global Championship," which will air at a later date on Paramount+.
Unfortunately, his time on "The Challenge: USA" was also short-lived, as Vega and fellow Love Islander Cely Vasquez were eliminated on the first day. "Ain't get the dub, but sure as hell had a great experience on The Challenge. See you soon," he captioned an Instagram post following his elimination in July 2022, while also tagging CBS.
He's a multi-faceted businessman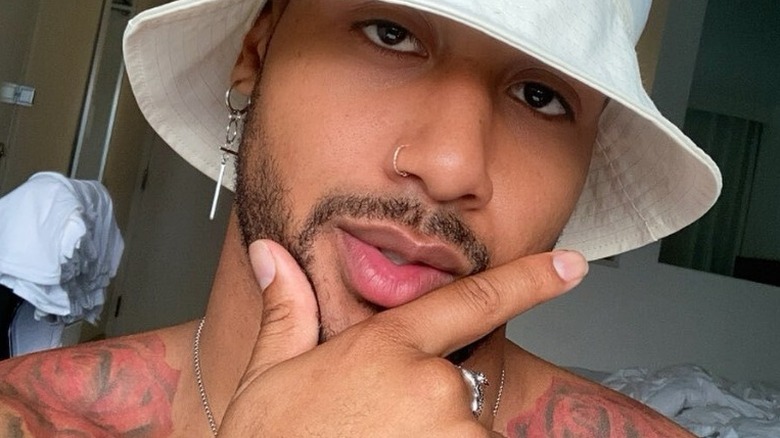 Instagram
It comes as no surprise that Javonny Vega's undeniable charm goes further than television. Per his Instagram, Vega remains active with his real estate investment job with We Acquire and has worked in this field for several years. Per the company website, WeAcquire offers competitive cash offers to sellers with flippable homes. 
Vega invests in homes in Florida, Ohio, and Michigan to remodel before putting them back on the market. Vega took his social media followers through a Michigan home he purchased in October 2020 in a clip on Facebook, in which Vega mentioned he purchased the foreclosed home for $37,000 and planned to flip and resell it for $119,000. According to his Instagram, his most recent home was listed in July 2022 in Toledo, Ohio. It's clear Vega has an eye for design and through a bit of TLC, he has a knack for the real estate biz.
All things considered, life post-television has been eventful for the "Love Island" heartthrob. While it's undetermined if we will see Vega on TV again anytime soon, we'll never say never.