How Nick Cannon Changed Kehlani's Life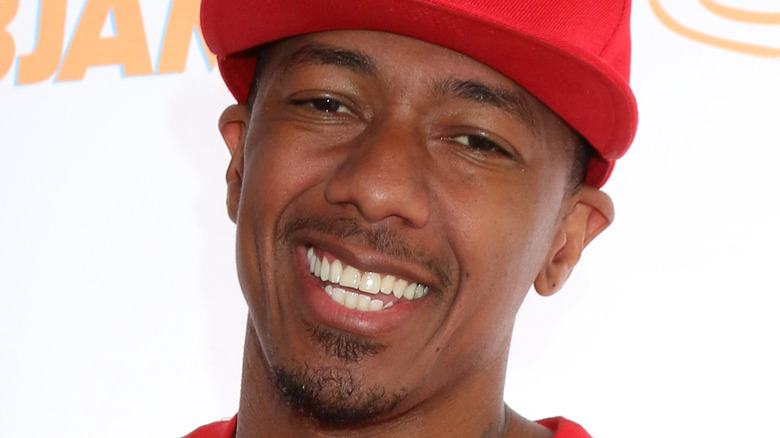 Kathy Hutchins/Shutterstock
Singer-songwriter Kehlani has had an inspirational path to success, and a fellow celeb who played a big role in their early career progress is Nick Cannon. As reported by The Shade Room, Kehlani began singing back in 2009, when they became the main vocalist of the music act, PopLyfe. In 2011, Kehlani and PopLyfe went on to be featured as contestants on "America's Got Talent," which Cannon was hosting at the time. The band's participation in the show was highly successful, as they ended up getting fourth place in the competition.
In a 2016 interview with 106 KMEL, the "I Like Dat" singer explained how PopLyfe was formed with classmates when she was still a high schooler, then addressed their unanticipated rise to fame. "We didn't expect to make it as far as we did. And so, to be finalists and be 16 and go back to high school after that and just show kids our age that age doesn't mean anything," Kehlani said. "You can still rock out with people who are like 10 times older than you."
Per AllMusic, Kehlani was encouraged to become a solo artist after PopLyfe did a rendition of "Billionaire" on "AGT." Cannon's next moves after PopLyfe's "AGT" appearance displayed his belief in Kehlani's potential as a performer.
Nick Cannon supported Kehlani along her journey to success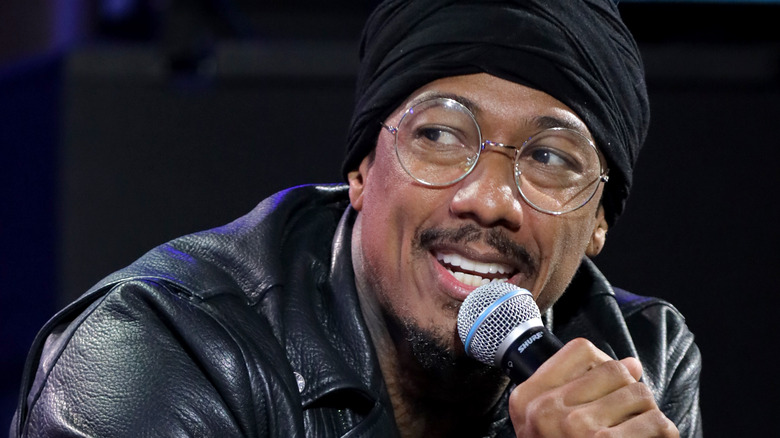 Rebecca Sapp/Getty Images
Nick Cannon recognized Kehlani's star power early on in her career and did all he could to support her music ambitions. In a 2021 "Breakfast Club" interview, Kehlani was asked about Cannon's role in her success. The performer stated that after their band, PopLyfe, ended, they were juggling a couple jobs while still in high school. Cannon then called and asked them to join a rap group. Kehlani first joined, but later decided to leave the group and began releasing music independently. Cannon recognized Kehlani's power as a solo artist, encouraged them to return to LA and offered his encouragement to the then-up-and-coming artist.
"I dropped my first song on SoundCloud, and [Cannon] called and he was like, 'I see the vision. I get it,'" Kehlani said, before explaining that Cannon provided their very first apartment them upon their arrival in LA. "I had never slept in a bed by myself. I had never had my own room ... I just fell on the floor and couldn't believe it," she said.
In the following months, Cannon allowed her to use his studio to record music. "He changed my life forever. That's family to me," Kehlani added. They later described Cannon a being "like a father figure" while chatting with Billboard in 2015. Since assisting Kehlani, Cannon has been vocal about his happiness in seeing them earn great accomplishments in their music career.
Nick Cannon is 'so proud' of Kehlani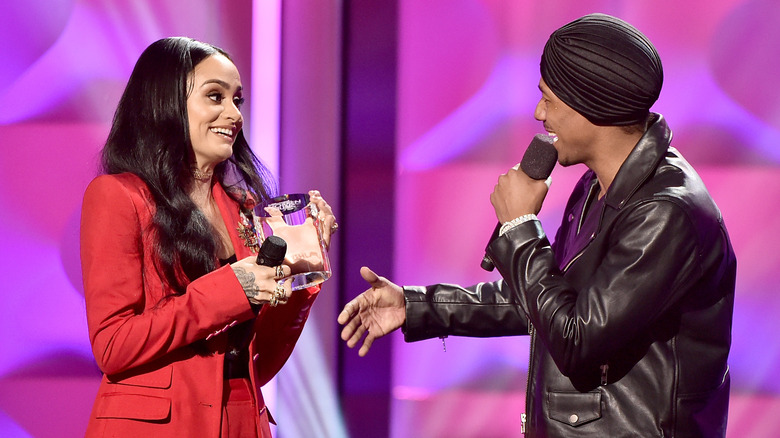 Frazer Harrison/Getty Images
Before Kehlani gained global fame, actor and musician Nick Cannon showed her that he had faith in her talent. When he spoke to DJ Vlad in 2018, Cannon explained that he'd learned Kehlani was unhoused after her group, PopLyfe, had their successful run on "America's Got Talent." "My heart bled. I was like, 'Yo. I gotta go find her,'" Cannon said, before adding he "just want[ed] to make sure she [was] okay."
Following a period of receiving Cannon's support, in which he let them use his music studio space and provided her an apartment to live in, Kehlani went on to sign a record deal with Atlantic Records, per SoundCloud. The musician has since dropped numerous albums, has received two Grammy nominations and will soon be embarking on her first-ever headlining music tour.
In April 2022, Cannon spoke to Revolt and stated how joyful he is to see the popularity of Kehlani and another artist he helped early in her career, H.E.R. "I'm so proud of all the women, but specifically H.E.R. and Kehlani for their trajectory — for where they're taking their strong voices," Cannon said. Cannon's generosity toward Kehlani in her beginning stages as an artist was without a doubt helpful for her to achieve success in the industry.