Inside Kailyn Lowry's Weight-Loss Journey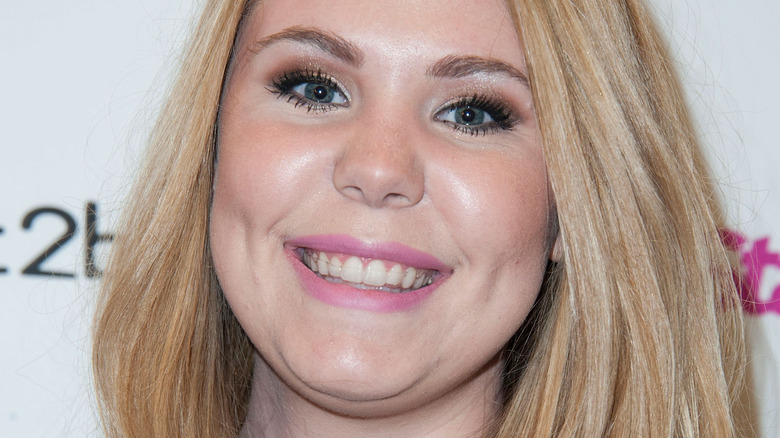 Valerie Macon/Getty Images
If anything, Kailyn Lowry has continued to prove that, with hard work and determination, you can accomplish pretty much anything. Since rising to fame in 2011 through her appearance on "16 & Pregnant," the reality star has continued to give fans a glimpse into her life as a mother of four, an entrepreneur, and a media personality. Not only does Lowry share the good times, but she also makes sure to share her struggles.
In February 2013, Lowry revealed she had been diagnosed with bipolar disorder. "My mom is bipolar and it turns out I am too," she told Starcasm. In April 2021, however, Lowry shared that she had been misdiagnosed, adding that she had not suffered the symptoms associated with the disorder in years, per The U.S Sun. Additionally, fans have also watched Lowry struggle with her continuous weight-loss journey, which was worsened, in part,  by her PCOS diagnosis. By sharing this, Lowry has continued to inspire many to never give up on their goals. Here's a look into her journey so far.
Kailyn Lowry takes time to workout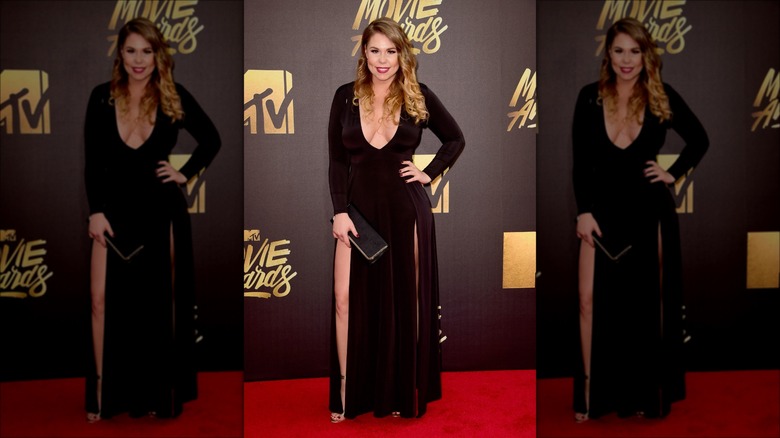 Frazer Harrison/Getty
Following the birth of her second child, Lincoln, in 2013, Kailyn Lowry embarked on a weight-loss journey, as reported by Us Weekly. Per the outlet, Lowry registered with CrossFit and, by 2015, had apparently shed some weight. But even though her progress through the years has no doubt been commendable, working out is not the only thing Lowry has done along her fitness journey. According to Cosmopolitan, in 2016, Lowry underwent a full mommy makeover that included a Brazilian Butt Lift, neck liposuction, and a tummy tuck. These procedures, however, only lasted a few years, as Lowry soon got pregnant with her third child.
In September 2020, only a few months after welcoming her fourth son, Creed, Lowry revealed her plans to lose 50 pounds after signing up for a gym. "I signed up at this gym that's local to my area," she said (via Life & Style). "It's not CrossFit — but it's sort of, like with the classes ... It's like CrossFit in that way." Despite her determination, however, Lowry has also faced some challenges — like the one time she admitted to breaking down in tears during and after a workout session at the gym, per The U.S. Sun.
Still, Lowry is not backing down and is seemingly getting closer to her goals. In September 2021, the reality star revealed (via InTouch Weekly) that she had lost 12 pounds amid her weight-loss journey.
Kailyn Lowry struggled with body positivity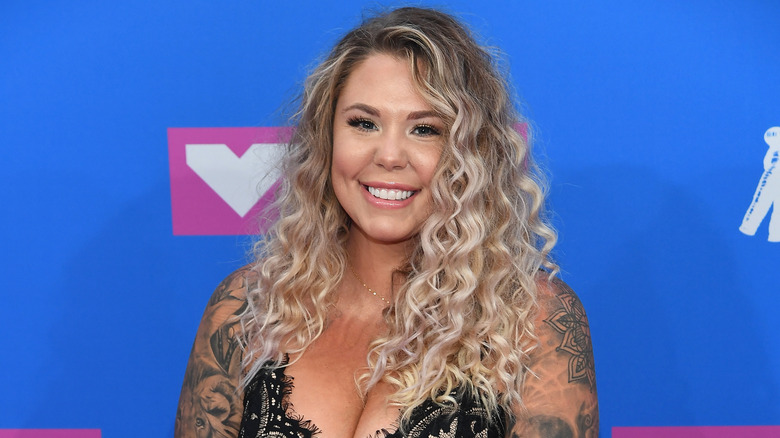 Nicholas Hunt/Getty Images
Despite her determination to keep at her weight-loss journey, Kailyn Lowry has battled insecurities and self-doubt through the years. During a January 2021 episode of her "Coffee and Convos" podcast, Lowry admitted to struggling with self-love because of her weight. "I'm in a place right now where I don't want to go see people because I'm not happy with myself," the reality star said. "I am [happy with her body] on some days. On other days I'm like, 'Holy s**t, I hate my body."
Lowry had also previously opened up about dealing with fat-shaming from online users through the years. "I can read & write books, study for a test and pass, teach my kids manners," she tweeted (via People). "But I can't tell myself to pick a f***ing salad over a burger and then wonder why I struggle in the gym. Hate myself for it. Then come online & hear it from everyone else too."
These days, however, Lowry is seemingly feeling better about her looks and is not nearly as bothered about her weight. "If I'm happy again, I don't even care about the weight gain," Lowry tweeted in June. And if pictures showing off her weight-loss status in March are anything to go by, Kailyn Lowry is now feeling more than confident in her body.