What's The Real Meaning Of Energy By Beyonce? Here's What We Think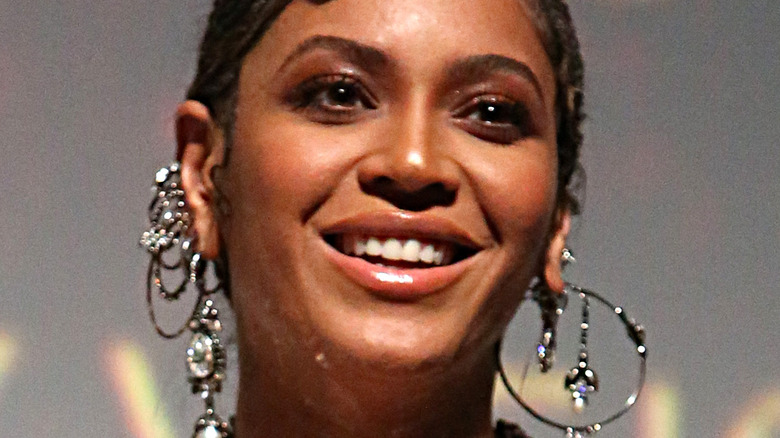 Jesse Grant/Getty Images
When Beyoncé announced that she would be releasing a new album — her first solo project in six years — in June, per The Guardian, little did we know that it would be riddled with controversy less than 24 hours after its release. "Energy," the fifth track on "Renaissance," samples singer Kelis' 1999 single "Get Along With You," according to Page Six, but this apparently did not sit well with the "Milkshake" singer, who has since called out Bey for theft.
"My mind is blown too because the level of disrespect and utter ignorance of all 3 parties involved is astounding," Kelis said in an Instagram video.  "I heard about this the same way everyone else did. Nothing is ever as it seems, some of the people in this business have no soul or integrity and they have everyone fooled." While there has been no response from Beyoncé and her team, fans have continued to enjoy the new track which, by every standard, is an absolute bop. But getting off the controversy and drama, though, what's the real meaning of "Energy?'
Energy is a mix of political and boss lady vibes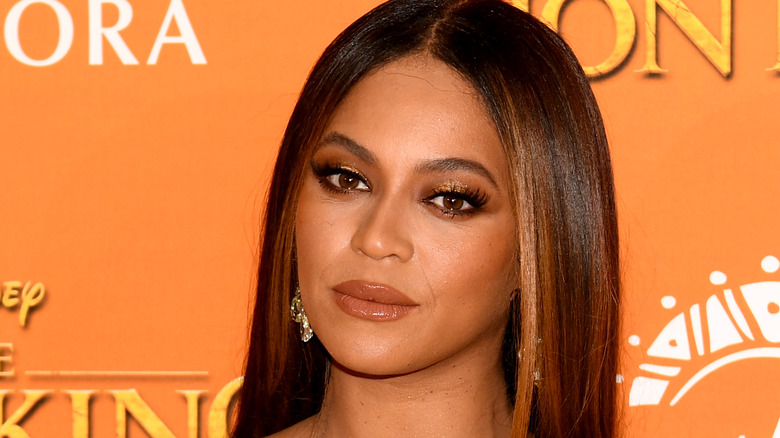 Gareth Cattermole/Getty Images
Beyoncé's political activism through the years is no secret and with "Energy," Queen Bey gets very political, as she starts off seemingly referencing Donald Trump's loss in the 2020 presidential election. "Just vibe / Votin' out 45, don't get outta line, yeah," she starts in the first verse, per Genius. The "Halo" singer then transitions to bragging about her $500 million net worth, per Celebrity Net Worth. "Only double lines we cross is dollar signs, yeah / Ooh, ooh, ooh, ooh, hol' up / Wait, I hear you just got paid, make it rain, energy," Beyoncé confidently sings.
In the second verse, Bey doesn't mince words, reminding us who exactly she is and the level of sexiness she exudes. "Cold links, Brought dinner / We know that we do it grande / You know that I'm gone be extra / "Oh! la, La, La" / That's the way them boys sound / When I walk through that block, Block, Block / And I uzi that doozie, Shot, Shot, Shot." Toward the end, Bey, however, seemingly reverts to her political side, alluding to the January 6, 2021 insurrection carried out at the U.S. Capitol by Donald Trump supporters. "I'm crazy, I'm swearin' / I'm darin', your man's starin' / I just entered the country with derringers / 'Cause them Karens just turned into terrorists." Now, if there's something Beyoncé will do, it's speak up — and what better way to do that than with her music!