The Real Reason Mary J. Blige Doesn't Have Any Children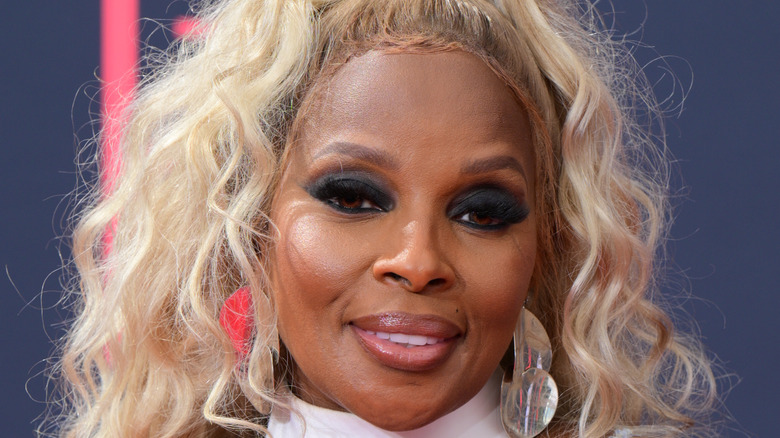 Prince Williams/Getty Images
American musical artist Mary J. Blige is widely considered to be one of the country's foremost hip-hop entertainers. Labeled the "Queen of Hip-Hop Soul," Blige has often used music to open up about her struggles with clinical depression, drug and alcohol abuse, and her involvement in an abusive relationship, most notably through her second album, "My Life." "This is not a game," she said of her music in a 2002 interview with R&Being. "Things have really happened to me. If I was just acting miserable to sell a record, then I would continue to make sad records. But that stuff really aches and hurts now." 
It was no wonder, then, that she has won nine Grammys from 31 nominations over the years, with the first nod being for "My Life." Blige, also a celebrated actor, was even nominated for a Best Supporting Actress Oscar in 2018 for her performance as Florence Jackson in the 2017 Netflix historical drama, "Mudbound." She was also nominated for Best Original Song as the co-writer and performer of "Mighty River," a song which appeared in the film. 
However, Blige, who has only been married once — to her manager Martin "Kendu" Isaacs from 2003 to 2018 — is one entertainer who has chosen to not have children. And, in classic Blige style, she has been unafraid to open up about the real reasons for this choice. 
Mary J. Blige enjoyed her freedom too much to have children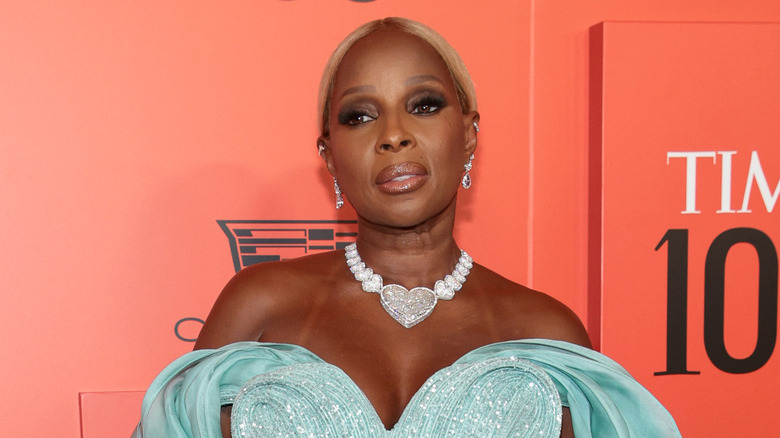 Dimitrios Kambouris/Getty Images
In March 2022, Mary J. Blige — who recently turned 51 — opened up about the real reasons she decided to not have children. "Oh, I'm not there yet," she responded in an E! Daily Pop interview (which has since been taken down) when asked if she would ever regret not having children, per the Independent. "I have nieces and nephews forever and I'm always watching how people are scrambling for babysitters ... I like my freedom to go and move and do what I want to do. I don't want to have to tend to someone all the time."
These sentiments are not new, as Blige has been open about her desire to focus on herself for well over a decade. "I don't want any biological children right now," she told Oprah in 2006. "You know what I want? Property — lots and lots of real estate all over the place." 
She added in a 2009 interview with Essence, "Well, you know what it is with me? I've just got so much work. God's got to be done with me, the low moments and all the insecurities of the past." Indeed, Blige, who finalized her divorce with her only husband, Kendu Isaacs, in 2018, has been able to fully commit herself to her career, having released four albums in the last 10 years alone. Her most recent one, "Good Morning Gorgeous," was released in February 2022 to highly positive reviews. 
Mary J. Blige had three stepchildren with her ex-husband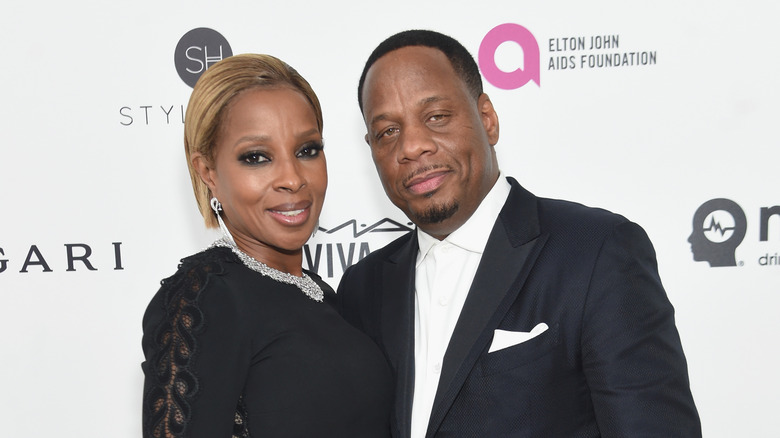 Jamie Mccarthy/Getty Images
Although Mary J. Blige never had any biological children, she was a stepmother to her ex-husband, Kendu Isaacs', three children for 15 years. And, throughout the years, Blige has made it clear that she loved them as if they were her own children. 
"I love them so much," she said of her stepchildren in 2007, per People, adding that she told them they can refer to her anyway they wanted to avoid any awkwardness. In fact, part of the reason why Blige decided not to have any biological children was for the sake of her stepchildren. Speaking about her own rough upbringing, Blige told People, "I don't want my [stepchildren] ... to feel that kind of energy. I want them to always feel loved and secure."
In 2016, Blige and Isaacs initiated a messy divorce, during which Blige revealed that she had come to discover Isaacs as a "con artist" who never loved her, and was only "coming after me for all my money." As a result, the divorce hit her oldest stepchild, Briana, pretty hard, especially after the two all but lost contact. "I thought we had, like, a real thing," Briana said in 2017 of her and Blige's relationship. "I love her, and I get it. She's going through things, so she probably can't talk to me right now and I respect that, but to me, it's almost like I lost somebody."