Who Is Ricky Martin's Husband, Jwan Yosef?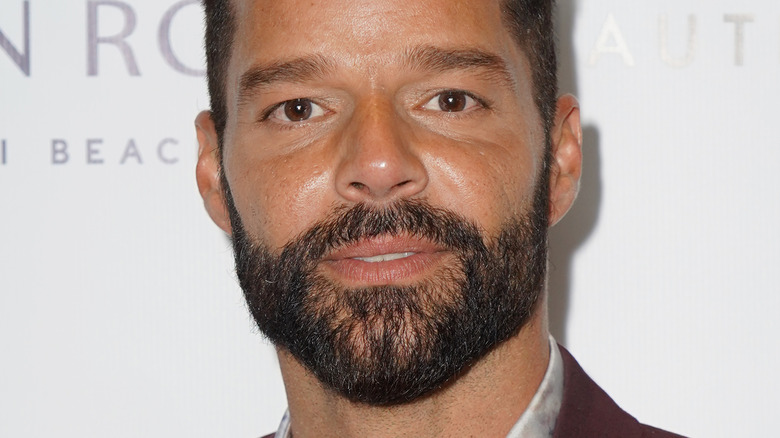 Alexander Tamargo/Getty Images
Ricky Martin had been famous in his native Puerto Rico and throughout Latin America since he was 12. However, his 1999 smash hit "Livin' La Vida Loca" turned him into a global superstar. Martin was credited with creating the "Latin explosion" and appeared on the front cover of Interview's "Hot-Sauce Issue!" (A title the magazine admits is somewhat problematic in this day and age.) "Each interview I do, each television program I appear on, it's going to be like the first one or the last one," he told the publication.
Sadly, Martin soon discovered that many of the interviews would inevitably address the speculation about his sexuality. "You could stop these rumors, you could say, as many artists have, 'yes, I am gay,'" Barbara Walters told Martin in an uncomfortable 2000 sitdown. "Or you could say, 'no, I'm not.'" Martin politely declined. "For some reason, I just don't feel like it," he replied.
Over a decade after he officially came out in 2010, Martin told People that he'd felt "violated" by the interview. "I was just not ready to come out. I was very afraid," he admitted. Martin's come a long way since then. In 2017 he secretly married his partner, Jwan Yosef. "I'm a husband, but we're doing a heavy party in a couple of months," he confirmed to reporters (via Hello!). "We've exchanged vows, and we swear everything, and we signed all the papers that we needed to sign." So, who is Ricky Martin's husband, Jwan Yosef?
Ricky Martin's husband, Jwan Yosef, is an acclaimed artist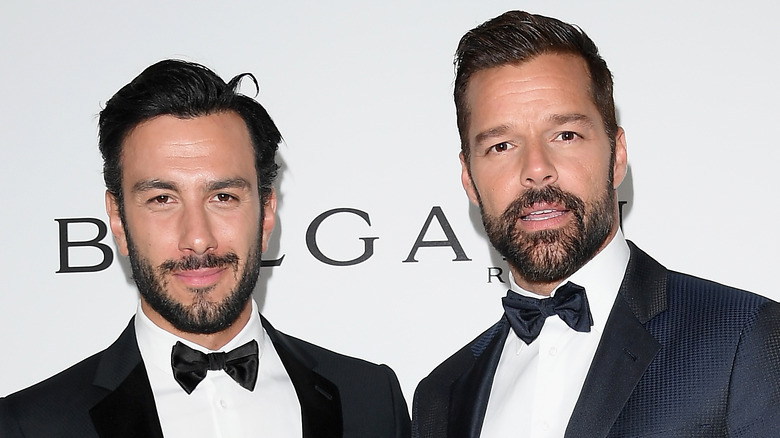 Daniele Venturelli/Getty Images
Ricky Martin's relationship with Jwan Yosef started after the singer slid into his DMs. For Martin, it was love at first Insta-glance. "I saw his art, and I'm like, 'Who's the artist?' and it said 'Jwan Yosef,' and I'm like, 'That's such a cool name, but I wanna see his face.' And then when I saw his face, I said, 'Okay, this is over.' What a beautiful man," Martin admitted on an episode of "Behind the Music."
The couple messaged for around six months before meeting in London in 2016. "I saw him, I said, 'Whoa. Wait a minute, I think this is the man of my life, and I think I am going to marry him,'" Martin shared. True to his word, he put a ring on it just months later, and the rest, as they say, is history. Yosef didn't grow up in the media glare like Martin and he maintains a lower, more private public profile. 
However, according to The U.K. Sun, the Syrian-born artist grew up in Sweden before moving to the U.K. to further hone his skills. Yosef trained at London's acclaimed Central Saint Martins and then lived in the capital until meeting his future husband. Martin and Yosef share four children. Before they married, Martin was already the father of twin boys conceived via surrogate. After they said "I do," the handsome hubbies welcomed another boy and a girl to the family.
Jwan Yosef has a lot of love to give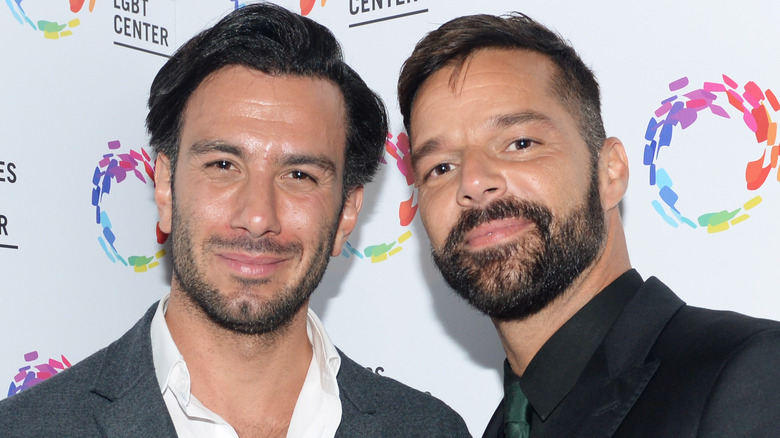 Vivien Killilea/Getty Images
Jwan Yosef's social media offers a peek inside his life. Yosef's Instagram includes a mix of his artwork and installations, candid family shots, throwback pics, ubiquitous selfies, and heartfelt messages about his hubby. "Today is a double JOY, my most incredible husband @ricky_martin turns 50, and my daughter Lucia turns 3," Yosef captioned a photo of Martin walking on the beach, holding hands with their little girl. "You have been a ray of light for the past 5 decades, and here's to another 50 years of complete LIGHT. I love YOU forever and always, hayati."
It's evident from Yosef's social media that he's proud of his roots and devoted to his parents. He regularly posts photos and tributes to them. "My two MEGA heroes and parents, Minerva and Ahmad, just celebrated 50 years of an extraordinary partnership and marriage," Yosef captioned pics of his mom and dad. "From Syria to Sweden into our hearts. I love you beyond belief." According to Hola!, Yosef's "baba" is a Kurdish-Syrian Muslim who relocated the family to Stockholm, Sweden when his son was 2.
Yosef also utilizes Instagram to throw shade at the alleged scandals that inevitably accompany marriage to a superstar. "Add some flair. Add an affair," reads a type-set art piece posted on June 10, seemingly referring to Martin's nephew's disturbing allegations of sexual abuse. "Truth prevails," Yosef captioned a loving pic of him and Martin after the claims were dismissed.