Jennifer Lopez's First Husband Has A Grave Prediction For Her Marriage To Ben Affleck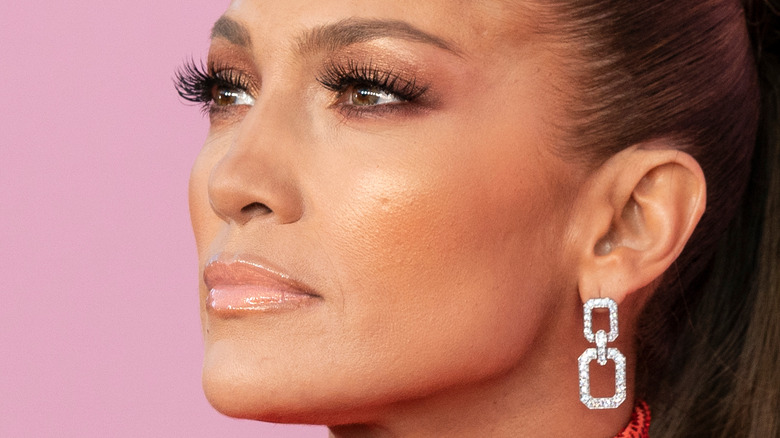 lev radin/Shutterstock
As Jennifer Lopez and Ben Affleck enjoy their honeymoon, fans continue to swoon over their longtime romance that culminated in a Las Vegas wedding. Minister Ryan Wolfe married the couple and told People, "I've done probably 10,000 weddings now, and by this point in my life I get a feel of couples — I can really tell it was real," Wolfe explained. "After seeing [Lopez and Affleck] and the love they have for each other, I 100% believe they will last. They will make it. I believe they found their soulmates. I really do believe they're meant for each other." Affleck and Lopez's official wedding photos sent fans into a frenzy, along with JLo's wedding announcement to fans. In her fan newsletter, the bride wrote, "We did it. Love is beautiful. Love is kind. And it turns out love is patient. Twenty years patient." We do love to see it!
But there's always one naysayer. Lopez's first husband, Ojani Noa, is certainly not swooning over these newlyweds. Noa met J.Lo in 1996 at Gloria Estefan's Cuban restaurant in Miami, per the Daily Mail. When he met the singer, he worked as a waiter at Estefan's restaurant after arriving in the U.S. at 15 on an inflatable boat from Cuba. Jennifer Lopez's first husband has a grave prediction for her marriage to Affleck.
JLo's first husband says her marriage to Ben Affleck won't last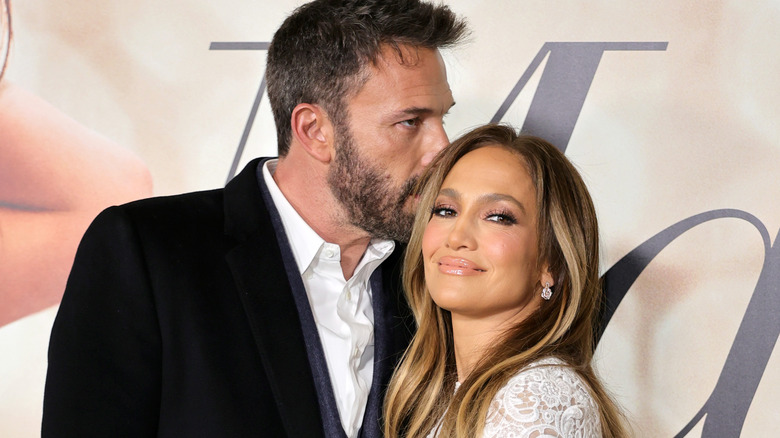 Momodu Mansaray/Getty Images
Jennifer Lopez's first husband, Ojani Noa, doesn't think her marriage to Ben Affleck will last. Noa told the Daily Mail that JLo said she wanted to spend "forever" with him but that "was three husbands and five engagements" ago. "I wish her and Ben the best, but I'm not convinced it will last," Noah told the Mail. "Jen loves being in love, but she's been engaged six times. Ben is husband number four. I was husband number one, and she told me I was the love of her life. When we lay in bed on our wedding night, she said we would be together forever."
The couple divorced in 1998 but remained friends, Noa even begin managing her Los Angeles restaurant, Madres in 2002. He claims that Lopez started dating the "Argo" director while still married to Cris Judd, her second husband, seemingly confirming a major rumor about Bennifer. Noa said that during Madres' grand opening, "She walked the red carpet with Cris but Ben was waiting round the back with a bunch of red roses ... That night I sat on the patio with Ben, and he told me what an amazing woman Jen is. I said, 'I know.'"
The 48-year-old told The Mail, "I think she's someone who will be married seven or eight times. I can't see her ever settling down with one person." But Noa's motives for his prediction might have a backstory.
JLo's first husband Ojani Noa might have other motives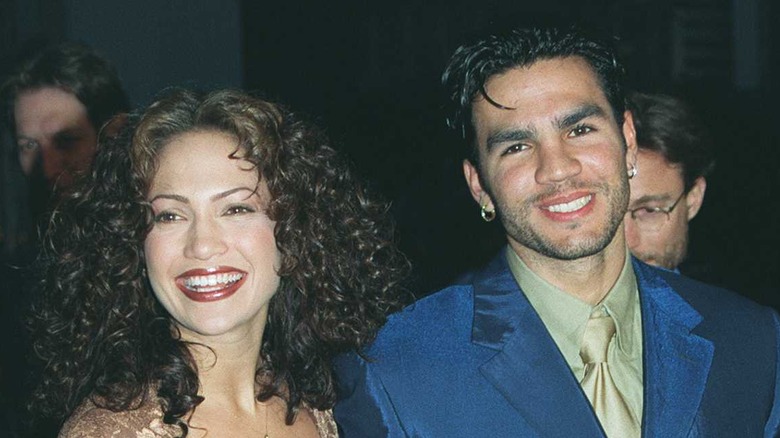 Albert Ortega/Getty Images
Ojani Noa claims he talked to The Daily Mail because he was tired of being called a "penniless waiter." Noa said, "But when I saw she got married to Ben, who is a good guy, the feelings came flooding back." The 48-year-old Miami personal trainer added, "There has been so much written about Jen and I, especially in the past couple of weeks, most of it wrong. I want people to know the real story." But there is a back story to his relationship with his ex-wife.
The former couple stayed friends for years after their divorce. But in 2004, Noa and Lopez fell out after he was fired from Madres, and he sued her. According to The Hollywood Reporter, the former couple agreed to settle the lawsuit with a confidentiality agreement. After settling that lawsuit, Noa shopped around a book, and a "honeymoon" tape about Lopez, per PopSugar. Noa and his business partner Ed Meyer battled Lopez in court for six years, per Paper. The outlet summed up the legal fight, "Jenny from the Block Blocked Noa and Meyer's efforts in court and eventually won the case, barring him from releasing their private home videos; or a movie titled 'How I Married Jennifer Lopez: The JLO and Ojani Noa Story;' or a tell-all book. The man has tried it all — and failed." 
So maybe fans should take Noa's prediction with a grain of salt.