What's The Real Meaning Of All Up In Your Mind By Beyoncé? Here's What We Think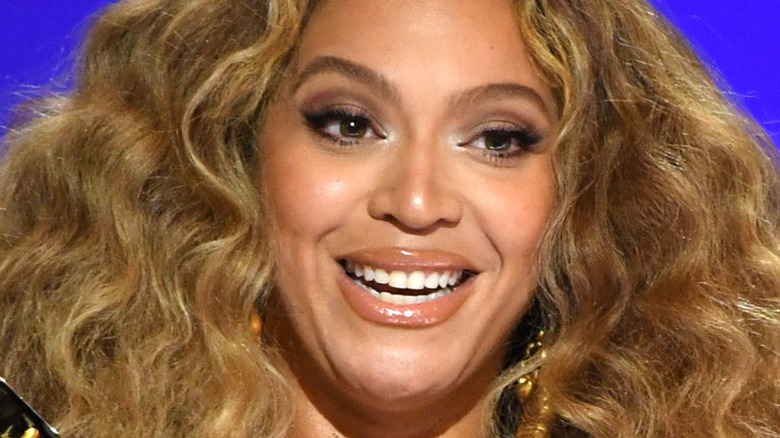 Kevin Winter/Getty Images
Music lovers around the world are eating well as Beyoncé has once again lived up to her royalty status with her seventh studio album "Renaissance," released on July 29, per Billboard. But even though it was almost ruined by a leak, the BeyHive showed us once again why they remain the most loyal music fans in the world. Instead of listening to the leaked album, they planned a boycott, choosing instead to wait for the official release. This gesture, no doubt fueled by their unconditional love for Beyoncé, did not go unnoticed by the singer. "So, the album leaked and you all actually waited until the proper release time to enjoy it all together," she wrote on Instagram. "I appreciate you for calling out anyone that was trying to sneak into the club early. It means the world to me."
Though relatively different from her previous albums, fans are loving "Renaissance" all the same, with tracks like "Virgo's Groove," "Church Girl," and "All Up In Your Mind" already topping the list of favorites. "All Up In Your Mind is a literal masterpiece," one fan tweeted, while another wrote, "Did you guys know that All Up In Your Mind is the best song I've ever heard in my life."  So, with all the rave reviews it's been getting, what exactly does "All Up In Your Mind" mean?
All Up In Your Mind could pass for a love song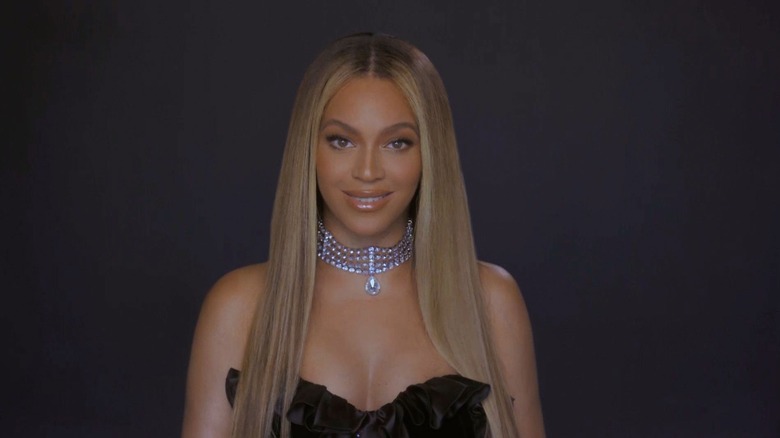 Bet Awards 2020/Getty Images
What's a Beyoncé album without a sprinkle of love? On "All Up In Your Mind," Bey starts off in her true, confident tone, making bold declarations to her love interest. "I try to get all up in your mind / It stops at a crime that I wanna make you mine / I try to get all up in your mind / I'll go and do the time if it means I'll make you mine," she sings in the opening chorus, per Genius.
The second verse sees her being a little more persuasive as she begins to tell her lover why she is the one for him. "You need a real wild girl / You need me, all your demons, it's gon' take a little work / It's absurd, but I'm gon' say those three words / Tell mama that I'd do it for you / Thе rider always want you, I'll be groupie for you."
Verse three follows a similar approach, only that this time, Beyoncé has convinced her lover and is now bragging about how he knows she's "a f*****g problem" and "can't live without her." Rounding up with, "My eyes behold you, this kitty always want you / I'm the only one for you," Beyoncé is once again letting us know she has eyes for just one man. 
All Up In Your Mind is different in more ways than one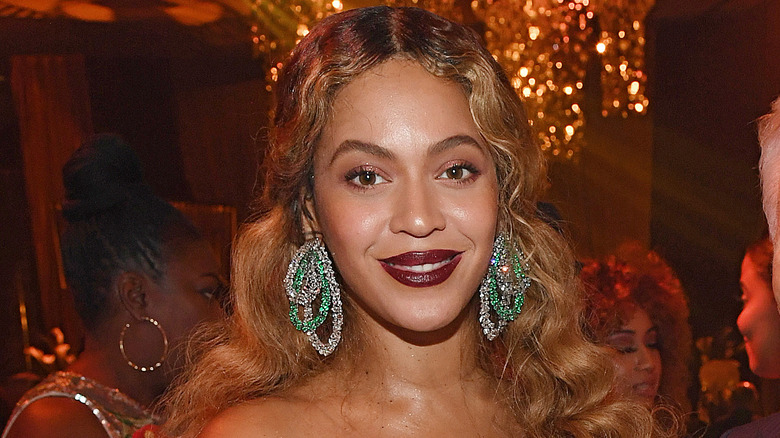 Kevin Mazur/Getty Images
On most of the tracks on "Renaissance," Beyoncé ushers listeners to the dance floor with heavily infused pulsating sounds. "All Up In Your Mind," however, stands apart, with a more EDM and hyperpop vibe to it. "ALL UP IN YOUR MIND IS SOOOO DIFFERENT BUT IN SUCH A GREAT WAYYYYYY LIKE IVE NEVER HEARD ANYTHING LIKE THIS?!?!," one fan wrote on Twitter while another described it as "one of the best electronic beats I've ever heard."
In the same vein, in "All Up In Your Mind," we see Bey take a break from bragging and reminding the world she's a badass to openly admit she's in love. This, in fact, reinforces that, like a lot of us, Beyoncé is a sucker for love. Unlike other tracks on the album, "All Up In Your Mind" also has its own exclusive poster, as seen on Beyoncé's official website, which only further seals the fact that Queen Bey did put in a lot of effort to make this song stand out. Now, if there's one thing Beyoncé knows how to do, it's make a statement, and with "All Up in Your Mind," she does just that — effortlessly as always, of course.