Inside Naomi Campbell And Kate Moss' Friendship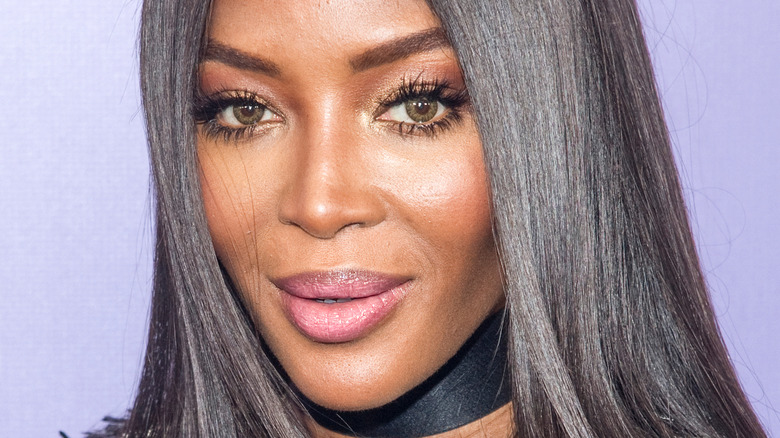 lev radin/Shutterstock
Before Kendall Jenner, Gigi Hadid, Bella Hadid, and Hailey Bieber emerged as the "it" model squad, there were Naomi Campbell, Kate Moss, and the rest of their model posse.
Together, the two strutted on countless runways for the most famous designers and graced the covers of magazine after magazine. Campbell and Moss were notable members of the "Big Six," a group composed of supermodels including Cindy Crawford, Christy Turlington, Linda Evangelista, and Tatjana Patitz. Per Campbell, they were never the snotty group that people made them out to be. "We were never a 'squad,' we were just friends," she told People. "We were not looking to call us a group or like, alliance. We just were friends, end of story... If something great happens to one of us, we're the first to wish each other congratulations."
According to Moss, who only became part of the squad in the '90s when she entered the fashion scene, she wouldn't be who she is today if it weren't for Campbell. Apparently, Campbell did so much to support her during the early days of her career.
Naomi Campbell took Kate Moss under her wing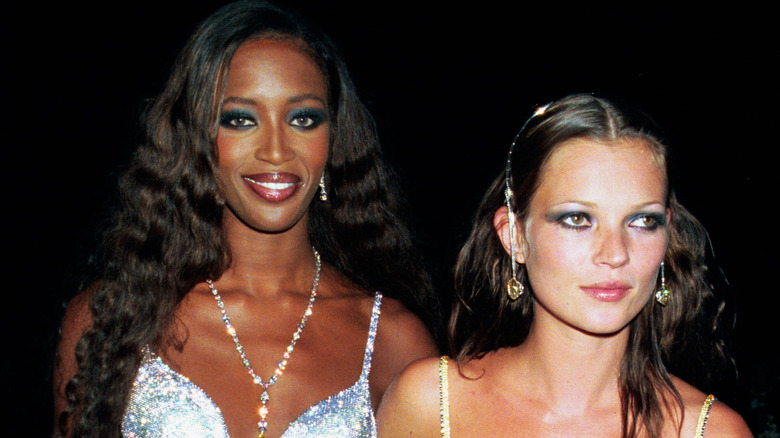 Dave Benett/Getty Images
Naomi Campbell and Kate Moss go way back. In an essay Campbell penned for her friend in 2014 for the Evening Standard, she revealed that they had known each other since they were teenagers. "I first met Kate Moss in Los Angeles in 1992. She was 15, I was 18," she wrote, adding that Moss stood out to her because of her looks. "It was a brief meeting but I remember her being strikingly quiet, she hardly spoke. She can be very shy at times. The other striking thing, obviously, was her beautiful face."
It wasn't until months later that the two struck up a friendship. Campbell said that they saw each other in Madrid in 1993, and she took it upon herself to "kidnap" Moss and take her under her wing. "You can't be here on your own! You're coming with me," she told her. From then on, they became something like best friends. "Kate and I were a backbone of support for each other. We'd meet after work for dinner, we'd go out," Campbell continued. "We were very spontaneous, never pre-planned. We lived life, enjoyed life everywhere we went."
Moss, for her part, appreciated Campbell's efforts to support her when she felt lost during her early years. "Naomi took complete care of me. She'd say, 'Calm down.' I think because you're alone a lot of the time, you really need guidance," Moss told Business of Fashion (via Hello!). "Even now you're expected to do anything to get the picture, and that's a work ethic, but you also need a support system."
Naomi Campbell and Kate Moss are friends to this day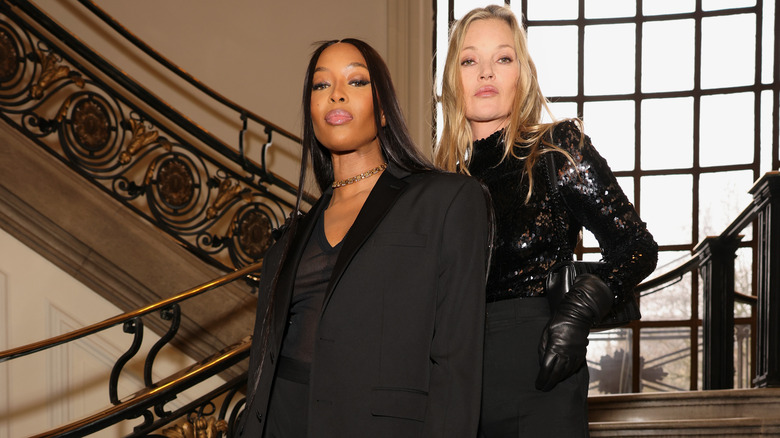 David M. Benett/Getty Images
Naomi Campbell and Kate Moss' reign in the modeling world might be over, but the two remain friends to this today. In fact, when Moss testified in the highly publicized Johnny Depp vs Amber Heard defamation trial, Campbell made sure to show support for her pal. "YES WAGON TELL IT!!" she wrote on her Instagram Story.
Why wagon, you ask? That's apparently the nickname they assigned each other because they were always falling off after drinking on a night out. "Kate was little wagon, Christy [Turlington] was the original wagon and I was black wagon,' Naomi told The Sunday Times in 2016. "Because we're naughty, we enjoy our life, we laugh, just girls having fun."
Despite getting older, Campbell said Moss keeps her young. "Perhaps what I love best about Kate is that she tries to keep the child within her, I would never want her to lose it ... it's always great to have your child in you," Campbell wrote for the Evening Standard in 2014. They apparently have more nicknames for each other, too. "She's like my little sister, and 40 or not she's still my little sister. We even have nicknames for each other — but I don't think she'd want me to tell you!"