How Tom Cruise Got Jennifer Connelly Over Her Fear Of Flying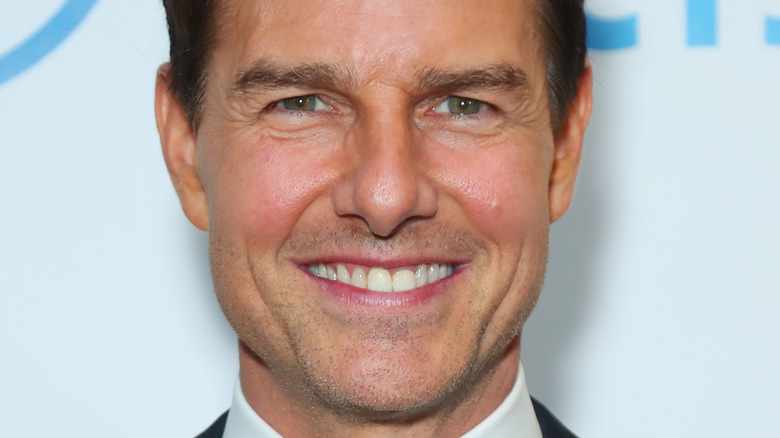 Leon Bennett/Getty Images
Celebrities are just like us — they have phobias, too. They might seem confident when we see them on the big screen, but when the cameras stop rolling, they admit to being afraid of certain things.
For instance, Scarlet Johansson once confessed to being terrified of birds. "Something about wings and beaks and the flapping," the actor told Vulture. "I'm terrified of them. That still hasn't gone away... I was terrified of the peacocks on set [of 'We Bought a Zoo']. Like, 'Ahh, don't get too close.' They're like, mean.'" Meanwhile, Nicole Kidman revealed that she has a lifelong fear of butterflies. "I have tried to get over it. I walked into the big butterfly cage at the American Museum Of Natural History and had the butterflies on me, but that didn't work," she said in an interview with Contact Music. "I jump out of planes, I could be covered in cockroaches, I do all sorts of things, but I just don't like the feel of butterflies' bodies."
Everyone is afraid of something, and in Jennifer Connelly's case, the star happens to be scared of flying — or at least, she used to be. According to her, she snapped out of that fear, all thanks to Tom Cruise.
Tom Cruise inadvertently helped Jennifer Connelly quell her fears about flying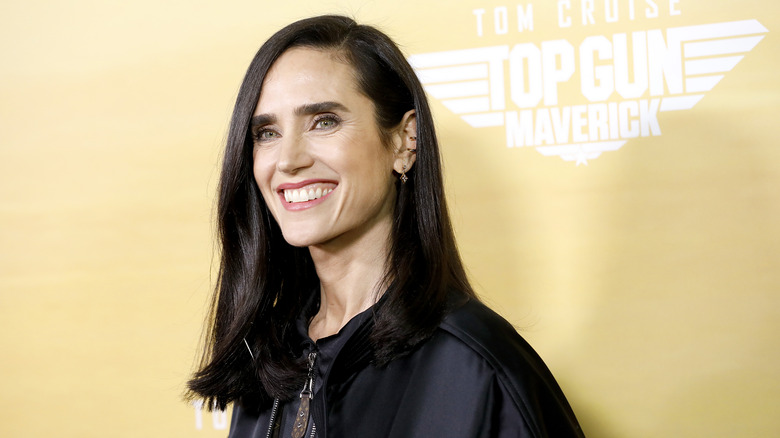 Monica Schipper/Getty Images
When Jennifer Connelly signed on to star in "Top Gun: Maverick," she took comfort in the fact that her character, Penny, would be strictly earthbound. While it's a primarily adrenaline-packed franchise, she liked how her role entailed scenes shot only on land and water.
Connelly admitted that her fear of flying was pretty debilitating and she only tried to overcome it due to the nature of her job. "When I made this film, I had only recently talked myself out of a massive fear of flying. Full-on sweating, crying during turbulence — it was torture," she said in an interview with Men's Journal. "I decided my fear was unsustainable because I have to travel for my job. I worked on getting over that stress just in time to make Top Gun: Maverick."
Come filming time, she couldn't admit to Tom Cruise at first that she had reservations about being in the air, so she had to snap out of it. "What I was afraid to tell Tom at the time was that I had just recently decided to think myself out of a really crippling fear of flying," she said on "The Graham Norton Show." Luckily, Cruise was understanding of her fears and assured her that everything would turn out fine. "He's [Cruise] like, 'Jen have you ever been in a plane like this before?' I was like, 'No I haven't, Tom. It's amazing.' He's like, 'Ever done any aerobatic flying before?'" she recalled. "'No, why? Will I be doing some?' He's like, 'It's gonna be very graceful. Very elegant... It's going to be nice and easy.'"
Jennifer Connelly on being Tom Cruise's passenger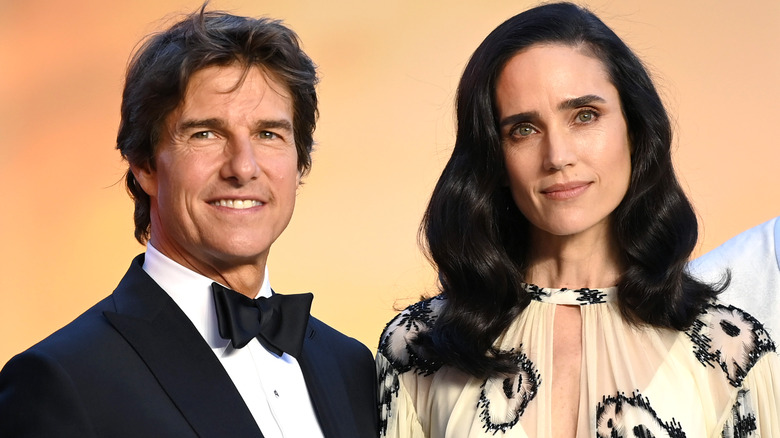 Eamonn M. Mccormack/Getty Images
Jennifer Connelly probably would not have filmed the aerial scene successfully if it weren't for Tom Cruise manning the plane. Speaking with the Toronto Sun, the actor said that her co-star, who has had years of experience flying all sorts of aircraft, made her feel at ease.
"It's a very special experience being in a plane like that. It's a P-51 vintage plane and you have a different kind of exposure," she shared. "If it weren't for Tom being the pilot, I think that would have been very frightening for someone like me, who isn't a huge fan of flying." She even said that she found the experience strangely calming. "It was therapeutic to do what for me felt like extreme flying and just enjoy it," she added.
Unlike Connelly, Cruise is no stranger to filming hair-raising scenes. He's notorious for insisting on doing his own stunts, and per the actor, engaging in high-stakes scenes is practically part of his DNA. When The Hollywood Reporter asked why he still chooses to do his own stunts, he simply said: "No one asked Gene Kelly, 'Why do you dance? Why do you do your own dancing?'"