Unsealed Court Docs From Depp V. Heard Prove Just How Messy Things Got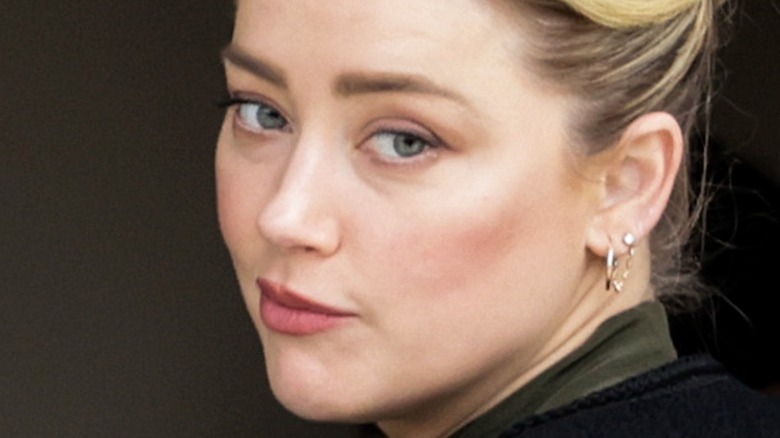 Kevin Dietsch/Getty
Johnny Depp and Amber Heard ripped each other to shreds as they aired their dirty laundry during two trainwreck trials. The war of the ex-spouses kicked off after Heard wrote a Washington Post op-ed about surviving "sexual violence." Although she didn't mention Depp by name, the implication was enough to spark a bloody battle between the two. Per BBC News, Depp lost the first round after a London court ruled in 2020 that The Sun newspaper hadn't libeled the star by branding him a "wife beater." However, the gloves were off when it came to round two, and Depp duked his way to a total knock-out defamation victory.
There were moments during the Depp and Heard trial that nobody will ever forget, no matter how hard they try. Insider listed some of them, including allegations of bed pooping, resulting in #AmberTurd trending. Wild tales of psychedelic mushroom-induced cavity searches. Rampant substance abuse, severed fingers, bottle throwing, and Elon Musk. According to the New York Post, after Depp's attorneys and fans tore apart Heard's tearful testimony, she was forced to hire an "elite security firm" for protection.
When the verdict was finally in, it seemed like nobody had actually won despite Depp emerging the victor. Hollywood insiders told Vanity Fair that both of the actors' careers would be negatively impacted due to their inflammatory allegations. However, just when you thought the Depp v. Heard trial couldn't have been more disturbing, unsealed court docs surfaced, proving just how messy things really got.
Depp v. Heard trial could've been an even bigger trainwreck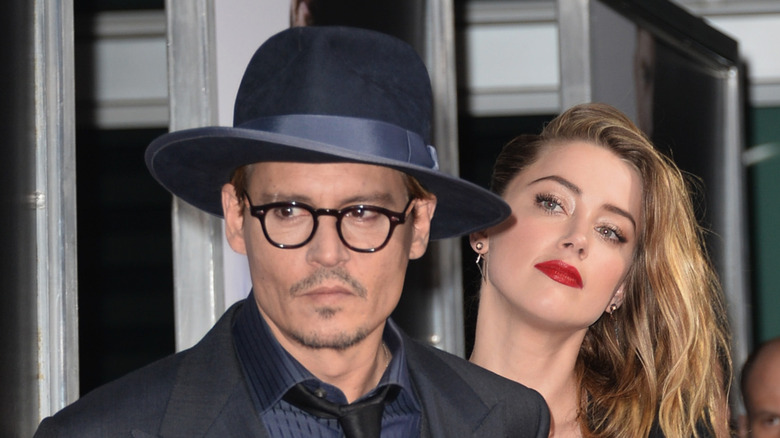 Kevin Winter/Getty Images
Johnny Depp's $50 million defamation lawsuit against Amber Heard led to six weeks of intimate revelations and embarrassing accusations. It resulted in one of the biggest trainwreck celeb trials in recent history. However, new court documents show that things were even messier than anybody suspected.
The Daily Beast obtained over 6,000 pages of previously sealed documents pertaining to the case. They include a litany of claims and allegations that Depp's and Heard's attorneys fought to get either included or excluded from the trial. Team Depp sought to bring up the fact that Heard worked as "an exotic dancer" in the past. Her attorneys argued the intent was to "maliciously suggest or imply" their client had been a sex worker. For some reason, Team Depp also wanted to discuss Heard's sister Whitney's reality TV show and dissect both their dating histories.
Meanwhile, Team Heard wanted to include allegations of Depp and Marilyn Manson engaging in "drug binges" and show the jury problematic text exchanges between the two. In addition, they attempted to introduce accusations that Disney was furious over their "Pirates of the Caribbean" star appearing on TV while "drunk and stoned." During an interview with "Today," Heard said she blamed pro-Depp social warriors for her trial defeat, not the jury. "Even if you think I'm lying," she said, "you still couldn't look me in the eye and tell me you think on social media there's been a fair representation."