Jada Pinkett Smith's Reported Role In Will Smith's Public Apology Might Raise Eyebrows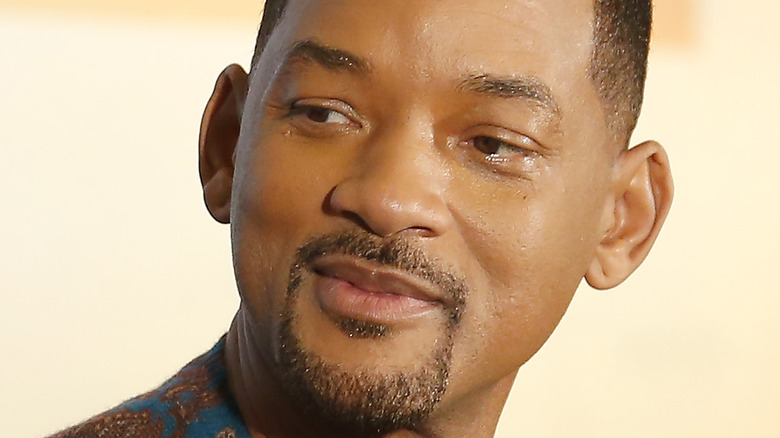 Ashley Pon/Getty Images
The day after Will Smith slapped Chris Rock at the 2022 Academy Awards, the "Bad Boys" actor took to Instagram to issue a formal apology. "I would like to publicly apologize to you, Chris. I was out of line and I was wrong," he wrote. After that, Smith went dark on social media for months, as his public image took a hit following the Oscars debacle.
Jada Pinkett Smith discussed the controversial incident on an episode of her popular "Red Table Talk" series that aired on June 1. The talk show host discussed how alopecia had affected her and then touched on the feud. "Now about Oscar night: my deepest hope is that these two intelligent, capable men have an opportunity to heal, talk this out, and reconcile," Jada said.
Four months after his original apology, Will posted an in-depth video response to both YouTube and Instagram on July 29. "Chris, I apologize to you. My behavior was unacceptable and I'm here whenever you're ready to talk," the "King Richard" star said. During the video that ran nearly six minutes long, Will continued to express remorse. He also answered a question about his wife's involvement in his decision to strike Rock at the Oscars. "I made a choice on my own, from my own experiences, from my history with Chris. Jada had nothing to do with it," Will said. Not long after the video went public, new details shed light on Jada's involvement in the apology.
Jada Pinkett Smith urged Will Smith to apologize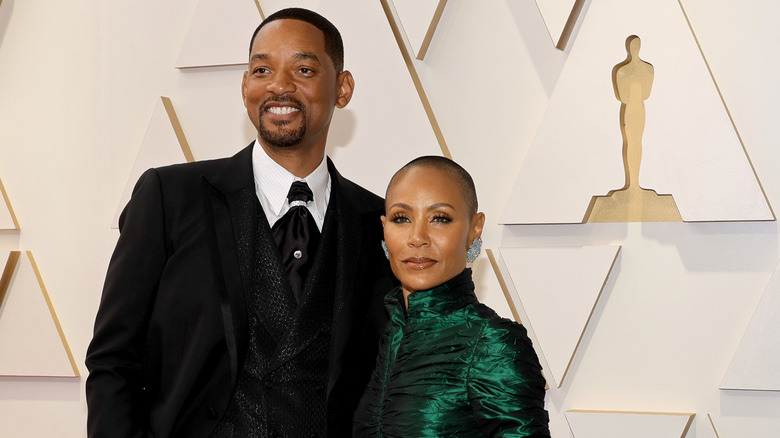 Mike Coppola/Getty Images
Reportedly, Will Smith was motivated by Jada Pinkett Smith to release the video apology to Chris Rock. An insider claimed that the "Set It Off" star felt the Oscars slap had impacted her own career. "Jada has also been pushing Will to apologize because it has become this really dark cloud over her 'Red Table Talk' series," the source told Us Weekly. Will was apparently opposed to recording the video, and "never wanted" to release a full apology, per the insider. The "Independence Day" star initially thought he could wait out the blow back from slapping Rock, but months later realized the hit was not so easily forgotten. "It would be impossible for him to move forward successfully unless he [addressed the slap]," the insider told Us Weekly.
Weeks after the infamous Oscars incident, potential frays in Will and Jada's marriage started to show when a video of them from 2019 made the rounds online. In the clip, the "Red Table Talk" host was recording for an Instagram Live session, and drilled her husband about how a therapist had helped them — the pair famously have an open marriage. "Would you say she has been instrumental in you and I redefining our relationship?" Jada asked, via the New York Post. "I would say don't just start filming me without asking me," a perturbed Will responded. Fans noted that the "Hancock" star looked visibly "uncomfortable" with his wife recording the conversation.